Prince Harry Reportedly Wanted To Interview Donald Trump On Axed Spotify Podcast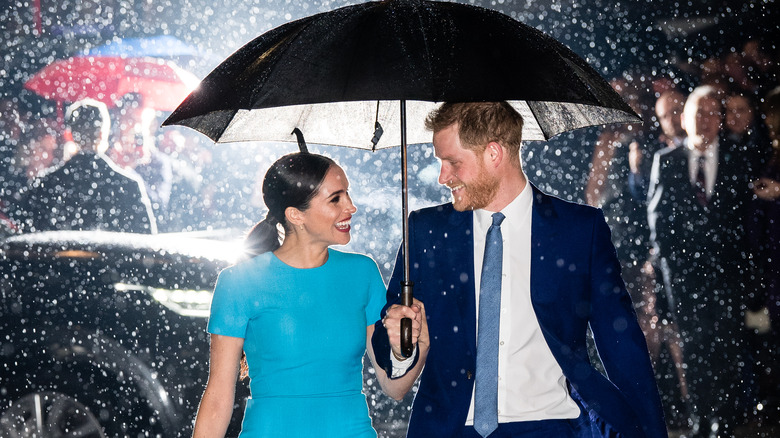 Samir Hussein/Getty Images
Even though Prince Harry and Meghan Markle, Duke and Duchess of Sussex, have parted ways with Spotify, it seems like the podcast drama isn't over yet for the royal couple. After stepping back from royal life, Harry and Meghan inked a $20 million contract with Spotify towards the end of 2020. In the press release announcing the deal, the streaming giant spoke of the multiple projects to come from the royal couple. "In 2021, The Duke and Duchess will produce and host podcasts that build community through shared value and experiences," said Spotify. 
The partnership got off to a solid start. Meghan hosted "Archetypes," a series that dispelled stereotypes that held women back via her conversations with influential women. Although the podcast ranked high on the streaming charts upon its release, this didn't stop a Spotify exec from using brutal words to describe Harry and Meghan on his own podcast. Bill Simmons, Head of Podcast Innovation and Monetization at Spotify, called the couple "grifters." 
While Simmons didn't share a whole lot about why he said that, new reports from Bloomberg show what Prince Harry would have wanted to discuss had his own ideas come to fruition. According to sources, the royal wanted to host former president Donald Trump, along with other infamous men, on a podcast.
Why did Prince Harry want to interview Donald Trump?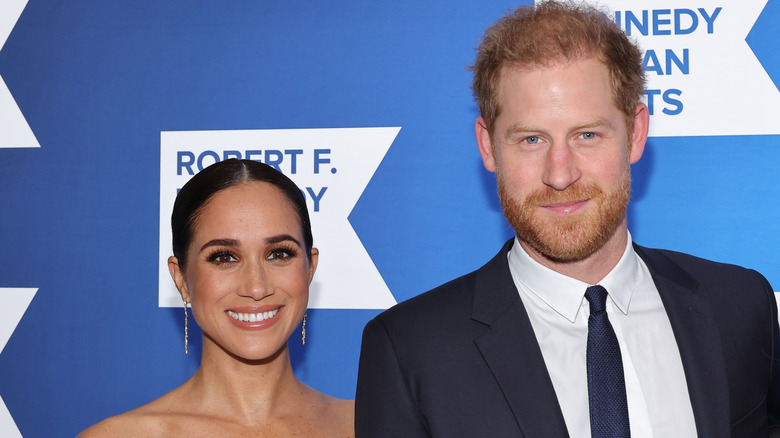 Mike Coppola/Getty Images
In classic Brit-turned-American fashion, Prince Harry, Duke of Sussex, reportedly desired to spill the tea with political figures like former president Donald Trump and Russia's Vladimir Putin about how their childhoods shaped them into the men they are now. However, sources told Bloomberg that producers at Spotify shot down the idea, as well as several others. As interesting as interviewing Trump would be, the topic of childhood trauma isn't something that Prince Harry has ever shied away from.
After growing up with the public eye constantly on him, Harry took matters into his own hands and decided to share his personal narrative. Out of all the startling revelations from Prince Harry's "Spare," learning of his lengthy grieving process after the untimely and sensationalized death of his mother was one of the saddest.
As for what's next for the royal couple, we're still keeping our eyes peeled. The topic of mental health has been something that both William, Prince of Wales, and Harry have spoken on frequently, with the latter taking on a role at mental health start-up BetterUp, in 2021. His wife, however, is said to have other ventures of her own. Meghan Markle has reportedly been eyeing another luxury brand deal after rumors that she'd be partnering with Dior were squashed. Even though one income stream has closed up for the royal couple, the (Arche)well of ideas is yet to run dry.