Gwen Stefani Feels 'Sick' When Listening To Her Old Songs About Ex Husband Gavin Rossdale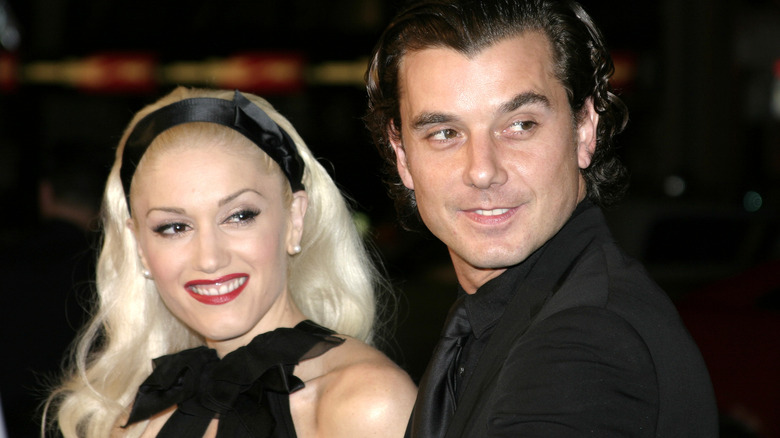 Tinseltown/Shutterstock
Gwen Stefani has had an impressive trajectory. She went from an ice cream shop worker to a global sensation in just a few short years. In 1986, Stefani formed the iconic ska band No Doubt alongside her brother, Eric Stefani, and their buddy, John Spence. However, Spence tragically took his own life when he was just 18. And although interpersonal band issues have often led to his erasure from history, Stefani supposedly immortalized Spence in the song "Wonderful Life" on her sophomore solo album, "The Sweet Escape." 
No Doubt had several hits like "Just A Girl," "Don't Speak," and "Hella Good" over their lengthy career. But after an indefinite hiatus, Stefani struck out on her own. She joined "The Voice" as a coach in the seventh season, which is also where she met her husband, Blake Shelton. Just a year into her tenure, Stefani ended things with her husband, Gavin Rossdale, while fellow judge Shelton filed for divorce from Miranda Lambert. The two singers bonded over the pain of their respective marriages ending and gradually fell in love. 
They got engaged after five years of dating and Stefani and Shelton had a simple wedding in 2021. But for Stefani, the road to this fairytale romance wasn't paved with roses. The "Hollaback Girl" singer's marriage to Rossdale took a toxic turn. As a diaristic songwriter, Stefani naturally poured all of her emotions into her art. Although she's now in a happy place with her marriage, every time Stefani listens to her old music, she feels a tidal wave of emotions. 
Gwen Stefani sees 'red flags' in her old music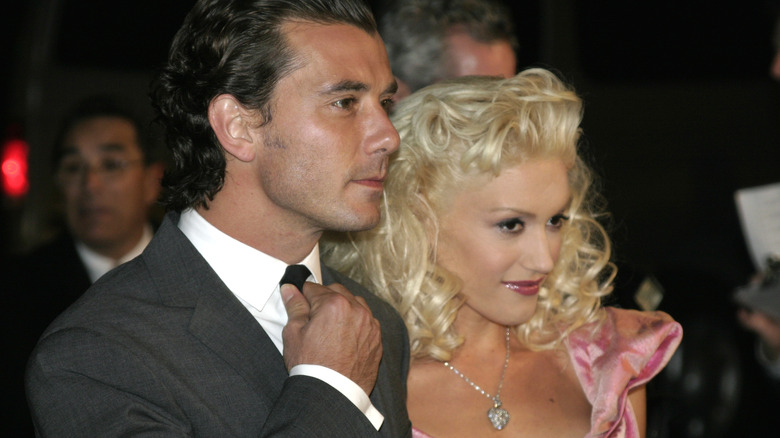 Tinseltown/Shutterstock
In a radio interview on "The Tommy Show," Gwen Stefani revealed how she feels listening to her old songs years after her divorce from Bush frontman Gavin Rossdale. "Because of my situation right now, which we all know what I'm talking about, I feel like I go back and listen to a lot of that stuff and I'm, like, I get sick," she admitted. "You look at the songs and go, 'That was a red flag. That was a moment where I was feeling just as bad as I feel today, and why did I keep it up?" (via InStyle). 
Given how tumultuous Stefani and Rossdale's 20-year relationship was, it's unsurprising that she feels some discomfort looking back on it. The two singers met in 1995 when "No Doubt" opened for Rossdale's band, "Bush," on tour and they began dating shortly after. Since Stefani and Rossdale both fronted rock bands, they quickly earned the title of one of the coolest couples in Hollywood. After seven years of dating, they tied the knot in 2002. Their 13-year marriage also resulted in three kids.
When news of their split broke in 2015, fans were curious to know why Stefani and Rossdale really divorced. Many believed that Stefani found out about Rossdale's three-year-long affair with their nanny, Mindy Mann. She reportedly made the discovery by finding racy pictures and texts from Mann on their iPad, which was synced to Rossdale's iPhone. And while this situation was traumatizing, Stefani made the best of it with her art.
She alluded to her marital problems in several tracks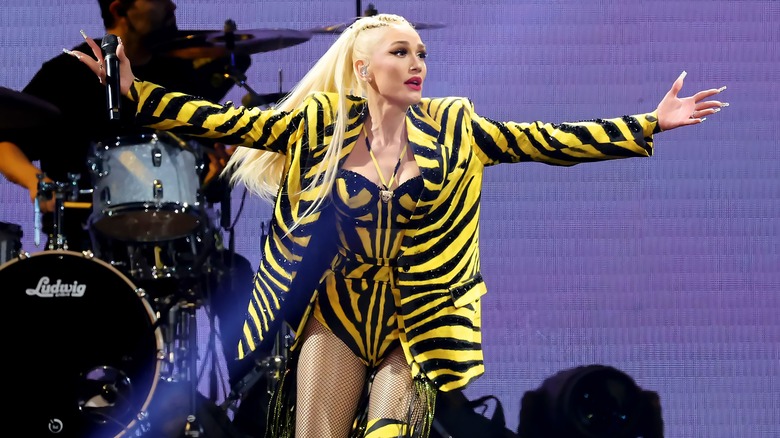 Emma Mcintyre/Getty Images
Gwen Stefani got candid with Cosmopolitan about her divorce from Gavin Rossdale, revealing that nobody knows the truth "Except for my parents, the people involved, and whoever they told. Nobody would believe it if I could really say what happened. I went through months and months of torture." As for the moment she knew something was wrong, the No Doubt frontwoman said she had her suspicions for a while and scattered references to it throughout her music. For instance, her 2015 song "Used To Love You" was released shortly after their divorce announcement. 
In the lyrics, she talks about Rossdale pushing her without realizing she has boundaries too. Stefani sings, "I don't know why I cry / But I think it's 'cause I remembered for the first time since I hated you that I used to love you." But as the singer acknowledged, her references go way back. In 2000's hit No Doubt track "Ex-Girlfriend," she sings about how she knows she'll end up in Rossdale's ex-girlfriend list and even boldly makes a direct reference to a Bush song too.
In "Dead Meat," the lyrics go, "'I'm doing you in tomorrow / I'll burn before I mellow." And in Stefani's song, she rails, "You say you're gonna burn before you mellow / I will be the one to burn you." Likewise, "Underneath It All" is another "No Doubt" song allegedly about Rossdale. The track almost seems like Stefani is convincing herself that her beau is a good man despite his questionable behavior.