Hallmark's Kristoffer Polaha Hints At New Series After Cancellation Of Mystery 101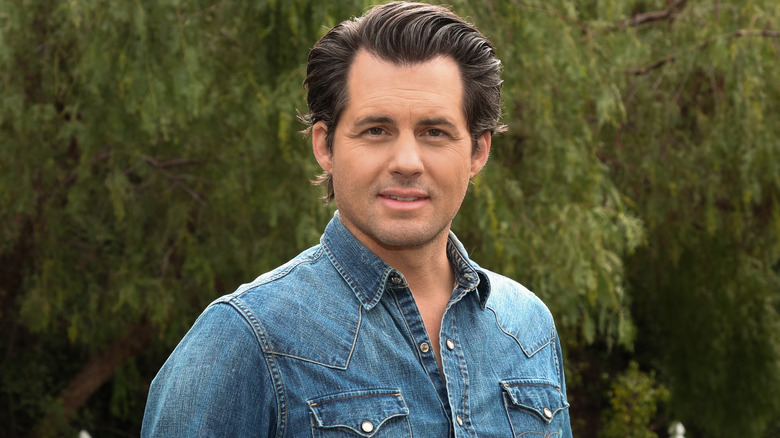 Paul Archuleta/Getty Images
Kristoffer Polaha fans everywhere can breathe a sigh of relief — his beloved Hallmark franchise "Mystery 101" may be cancelled, but it looks like a brand new series or film starring Polaha is on the way. In June 2023, the actor attended Christmas Con Kansas, where he spoke about the sad cancellation and what's coming up next for him at a panel moderated by People. Although Polaha acknowledged that "Mystery 101" is "officially dead," he also teased an exciting new project that he currently has "in the pipeline."
"I will say that I am extraordinarily proud of something that I'm working on right now," he said at the Christmas Con panel. "The button was sort of paused when the writers' strike happened, but there's a new mystery on the table that I'll be able to bring to you guys," he explained. Polaha added, "If you love 'Mystery 101,' you're going to love this one even more." The Hallmark star noted that fans can expect to see the new mystery on their TV screens "very soon." 
Mystery 101 was cancelled in April, but something new is on the way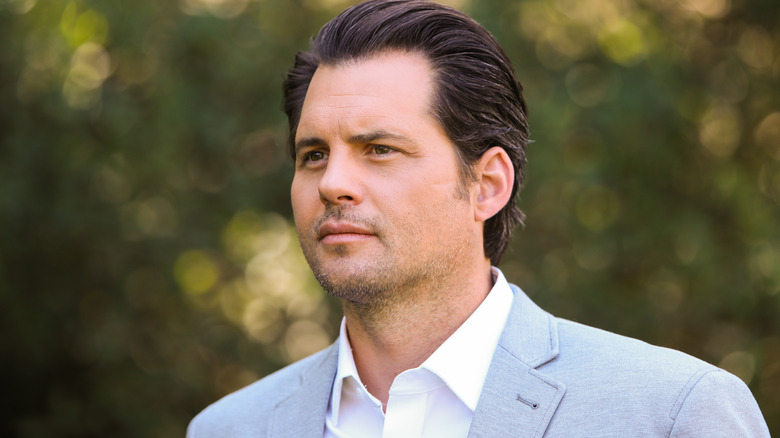 Paul Archuleta/Getty Images
On April 23, 2023, the official Hallmark Movies & Mysteries Facebook page shared that Kristoffer Polaha's "Mystery 101" movie series would be no more. The post was actually promo for the film, "Mystery 101: Playing Dead," but Hallmark revealed the fate of the franchise in the comments section when a fan asked about what was coming next. "We loved making 'Mystery 101' and we're so glad you enjoyed sleuthing along with us," the answer reads. "We want to let you know that our talented sleuths have solved the last mystery and are off the case."
Shortly after the announcement, Polaha posted about the cancellation on Twitter. He shared a photo of himself with his costars Jill Wagner and Robin Thomas Grossman and wrote, "Well kids, looks like the cat's out of the bag. 'Mystery 101' has solved its last mystery." The actor added, "You are the most incredibly supportive fans ever! We LOVE you!" He also emphasized that he and his costars had "the most amazing time" working on the series. 
Wonya Lucas, Hallmark CEO, addressed the cancellation during a June 2023 interview with The Sun. "We're just looking at mysteries a little differently now," she said, adding, "We've created some new mysteries, in addition to some that we've had in the past. So, it's just an evolution of our mysteries."