What Happened To Ledge Pillow After Shark Tank?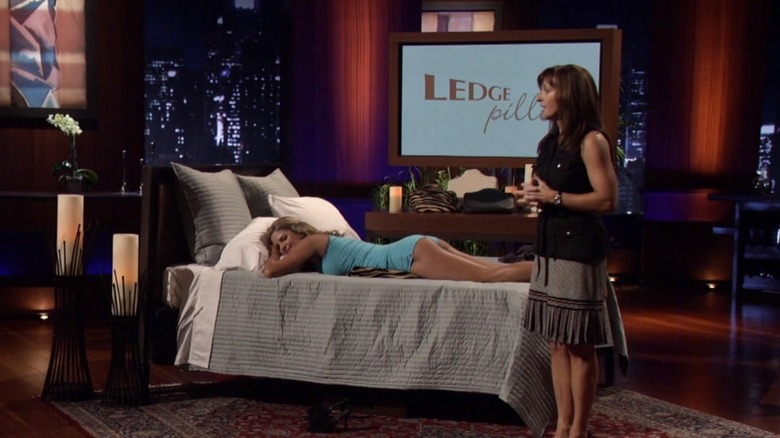 Maridav/Shutterstock
If you have boobs, then you know sleeping on your stomach can be a nightmare, as they just get squashed into the mattress, which can be quite uncomfortable. Amanda Schlechter knew this problem all too well, especially after getting a breast augmentation. Compromising her favorite sleeping position was not an option, so the Ledge Pillow was born.
The mother and attorney worked on the company in her spare time, creating a product that allowed those with a C-cup and bigger to rest on their stomach comfortably. Sure, you can just place a regular pillow underneath your belly, but it wouldn't have the right angle, proper foam cut out, or stay in place all night.
It was 2011 when Schlechter presented her product in the Tank, desperate for a deal. While the Sharks jumped at some companies, like the reading glasses brand Eyewris that snagged all five Shark Tank investors, the Ledge Pillow did not have the same luck. Unfortunately, the business moguls did not see Schlechter's vision, because the lack of sales was blocking their sight.
Ledge Pillow did not get a deal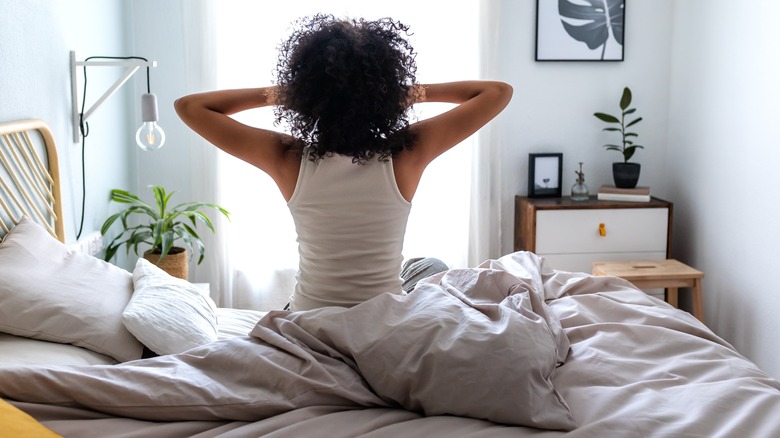 Daniel Hoz/Shutterstock
Amanda Schlechter came into the tank seeking a $30k investment for 25% equity in her business. That ask valued her company at $120,000. She presented Ledge Pillow to the Sharks after running into financial issues just three years after launching. Her website officially kicked off in 2008, after Schlechter came up with the idea in 2001. However, her total sales were disappointing. Ledge Pillow managed to ship 83 pillows over three years, which averages to just two pillows every month.
The attorney felt like she had a good idea, even investing in a patent. However, the minuscule sales were a turn-off to the Sharks. Lori Greiner, the queen of QVC, advised her to change the name. Kevin O'Leary believed the market of sensitive breast stomach sleepers proved too niche. Mark Cuban just didn't think Schlechter had the hustle to turn her product into a full-fledged business.
The working-class single mother left the Tank with advice but without an investment, one that might have kept her company afloat.
Ledge Pillow is no longer in business
After airing on "Shark Tank," most entrepreneurs benefit from the publicity, but unlike another Shark Tank cushion, Pluto Pillow, the spike in interest for Ledge Pillow wasn't enough to keep it up and running. By 2012 the company's basic website closed and its Facebook page shut down.
Although Ledge Pillow is no more, Schlechter is still thriving as a stakeholder at Nason Yeager law firm. The site credits her as "not only a lawyer but also a patent-holding entrepreneur," but it seems her business days are over. Her profile reads, "After a six‑year hiatus wherein Ms. Schlechter focused on entrepreneurial pursuits, she is happy to be back at Nason Yeager and will continue to utilize her legal and business skills in her practice."
Despite the failed company, the attorney-turned-entrepreneur had an interesting idea. A quick search for breast pillows shows Cheeky's Booby Pillow and Pink Lotus' Billow Pillow with similar concepts to Ledge Pillow, so Schlechter was clearly on to something.