The Heartbreaking Story Of Isabella's Death On Days Of Our Lives
"Days of Our Lives" fans have seen some incredibly sad deaths over the years, and one of the most heartbreaking was the death of Isabella Toscano (Staci Greason). Isabella was one of Victor Kiriakis' children and was first introduced to viewers in 1989 when she escaped from a mental institution that her sister Marina Toscano forced her into. Eventually, Isabella met John Black (Drake Hogestyn), who believed that he was Roman Brady at the time. The two paired up to figure out who killed Marina when Kayla Brady (Mary Beth Evans) was charged with her murder. After the drama calmed down a bit, Isabella was on a mission to bond with her biological father, Victor (John Aniston), as well as her newfound half-brother Bo Brady (Peter Reckell).
It was clear that Isabella was a gentle and kind soul who had stolen John's heart. She also helped him raise twins Sami and Eric Brady when Marlena Evans (Deidre Hall) was presumed dead. However, John later found out that Sami and Eric weren't his children when the real Roman returned to Salem. Isabella was there to support him and help him start a new chapter of his life.
In 1992, John and Isabella made their relationship official when they tied the knot. Sadly, the couple didn't get the happy ending they had hoped for, as she would pass away just a short time later. 
Isabella died from cancer shortly after welcoming her son Brady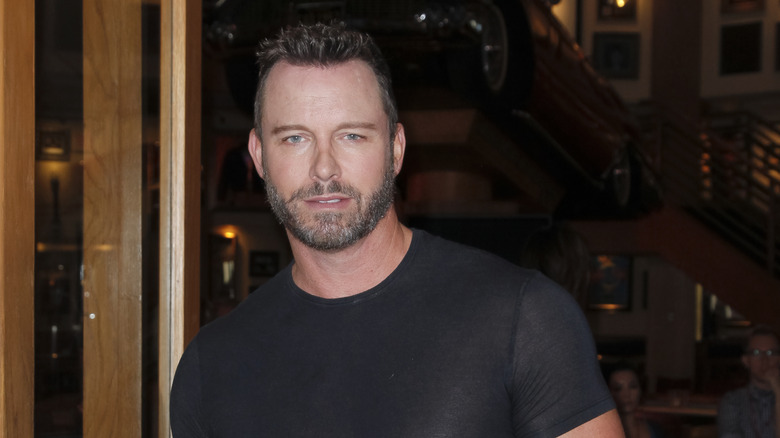 Tibrina Hobson/Getty Images
After John Black and Isabella Toscano walked down the aisle, it wasn't long before they started a family. The couple was thrilled to welcome their only child together, a son named Brady Black, in honor of the Brady family who had become so important to John over the years. Isabella loved being a mother to her little boy, but soon after she gave birth, things took a tragic turn. Isabella began to feel ill and had serious back pain. When she went to the doctor, she was told that she had pancreatic cancer and that she didn't have much time to live.
After telling John the devastating news and saying a special goodbye to her close friends in Salem, Isabella went home to Venice where she begged John to take her so she could die in the place she felt most comfortable. In one of "Days of Our Lives'" most emotional scenes, Isabella asked her husband for one last dance with her. He obliged, scooped Isabella up into his arms, and held her as she took her final breath.
Although John and Isabella didn't have much time together as husband and wife, she left a lasting impact on him as well as her son, Brady.
John and Marlena named their daughter after Isabella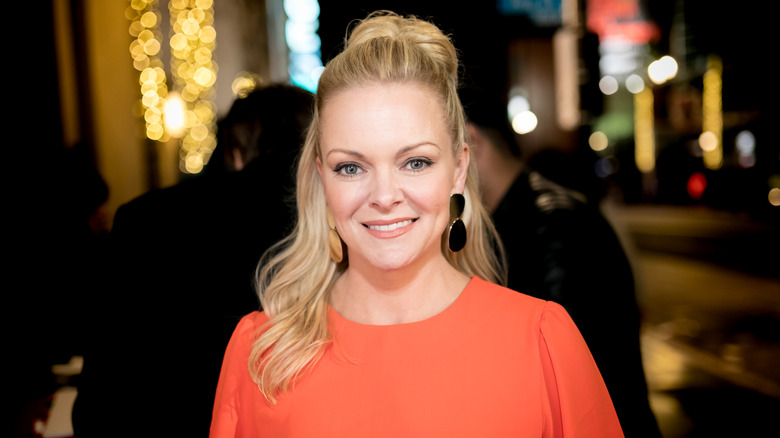 Greg Doherty/Getty Images
After Isabella Toscano's devastating death, John Black tried to move on. Eventually, he reunited with the love of his life, Marlena Evans, and "Days of Our Lives" fans watched as they navigated their relationship drama and Marlena's marriage to the real Roman Brady. Upon reconnecting, John and Marlena welcomed a child together, who was named Isabella (Belle) Black, after John's late wife. Marlena became a mother figure to Brady Black (then Kyle Lowder) as well. However, Isabella wasn't lost forever. Viewers watched as she was sadly used in a game played by the devil during the "Days of Our Lives" possession storyline.
In 2000, Isabella appeared again as a ghost to defend Eric Brady's character during a supernatural trial when he was on the brink of death. Throughout 2002 and 2003, Isabella was seen on the soap opera when she appeared in spirit form to her son, Brady, and helped him through some personal problems, such as his conflicting feelings for Chloe Lane (Nadia Bjorlin). When Brady welcomed his daughter with Kristen DiMera (Stacy Haiduk), he named the little girl Rachel Isabella after his late mother.
Although Isabella has been dead for decades, her legacy lives on through her son and her former husband, as well as all of the friends and family members she touched during her life in Salem.