Madonna's ICU Stay Sadly Isn't Her First Serious Health Scare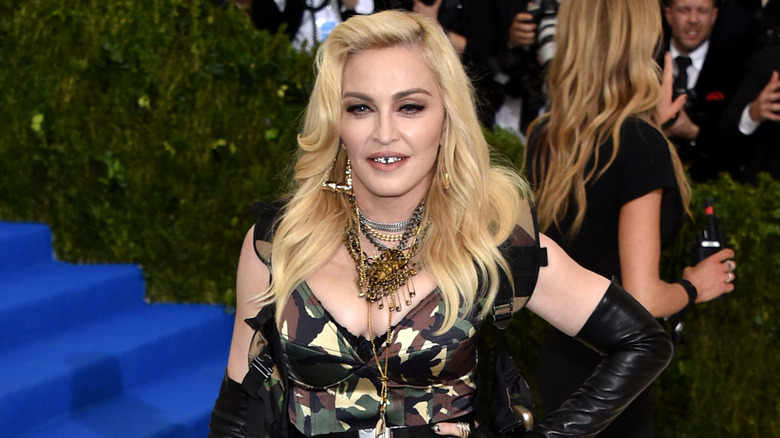 John Shearer/Getty Images
Madonna's recent ICU stay, which was brought on by a "serious bacterial infection," as shared by her manager Guy Oseary on Instagram, isn't the songstress' first serious health scare. Madonna (64) is expected to make a full recovery from her recent hospitalization, but it appears that she was dangerously ill, and the impact of her ICU stint is going to reverberate through her plans for months to come. In her manager's Instagram post, he shared that her upcoming "Celebration" tour is being put on indefinite hold while Madonna bounces back. 
While the postponement of her tour might come as a shock to some and seem like a bad sign for the singer's health, it actually might not be the portent of doom that it seems. The tour was supposed to begin in Vancouver on July 15 and wrap up on December 6 in London, so to say it's going to be a grueling work schedule is an understatement. Given that it was set to start in mere weeks, it's understandable that the singer needs to reschedule, and it doesn't necessarily mean she's in dire straits.
Unfortunately though, it's not the only time Madonna has dealt with a bit of a health crisis either, as she's been hospitalized before.
Madonna has fallen from a horse, twice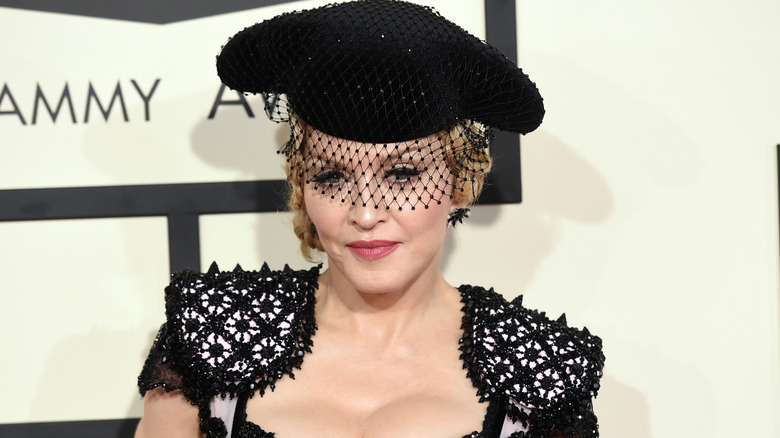 Jason Merritt/Getty Images
The pop superstar was also hospitalized back in August of 2005 when she fell off a horse while celebrating her 47th birthday with her then-husband Guy Ritchie and children Lourdes and Rocco, per The Guardian. The accident, which happened at her 1,200-acre Ashcombe House estate in the U.K., left the "Like a Virgin" musician with three cracked ribs, a broken collarbone, and a broken hand.
That wasn't the only time the pop star visited a hospital after she fell off a horse either. Almost four years later, in 2009, the "Material Girl" singer sustained minor injuries in the Hamptons, New York, after being thrown off her horse that had become agitated because of paparazzi. The musician's spokeswoman Liz Rosenberg said at the time (via The Guardian), "The accident occurred when the horse Madonna was riding was startled by paparazzi who jumped out of the bushes to photograph the singer."
Madonna's also had a common hip surgery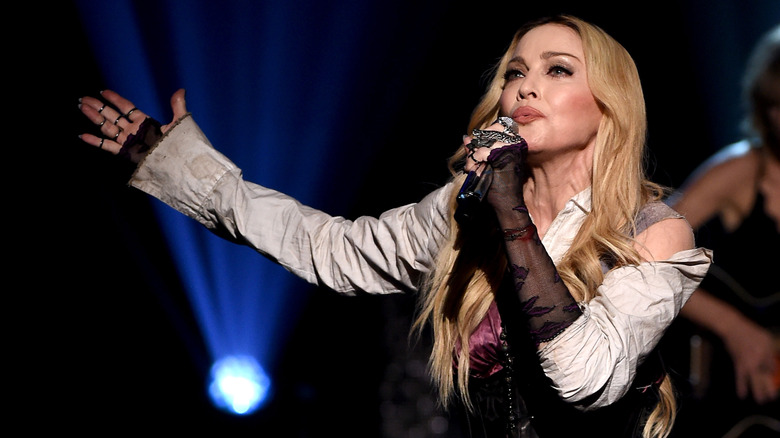 Kevin Winter/Getty Images
The author and musician also underwent hip replacement surgery back in 2020, after an injury that she sustained while on the "Madame X" 11 months before. 
Recalling the painful experience while appearing on "Madame X Presents: Madame Xtra Q&A" special following that health scare, the pop star shared that her hip injury and the replacement surgery curtailed her famous fitness obsession (via Extra).
The "Take a Bow" musician credited sheer willpower for staying on track despite her serious health scare. She continued, "So, how do I stay in shape? It's all in your head ... It's called will, it's called no one's gonna stop me, and how I stay in shape is no one's gonna stop me. And how I stay in shape is I don't believe in limitations." Even though several shows had to be canceled during the 2019 Madame X tour, Madonna allegedly fought through the pain to perform whenever she did get on stage (via The Sun).