Where Does Danny DeVito And Rhea Perlman's Relationship Stand After Their Split?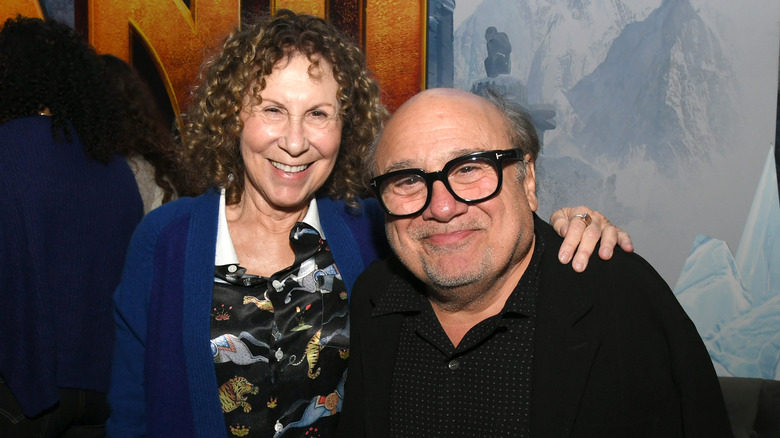 Kevin Winter/Getty Images
Hollywood marriages often don't last very long, so it's perhaps not surprising to learn when famous couples split up, even if they have been married a long time. Danny DeVito and Rhea Perlman are one such couple, as they were married for over 30 years when they announced they were separating.
It all began in 1971 when Perlman went to see a stage production of "The Shrinking Bride" which DeVito was starring in, and as they say, the rest is history (per Daily Mail). Within two weeks, the couple was living together. Close to 10 years later, Perlman and DeVito said "I do" on January 28, 1982. They went on to have three children, Lucy, Grace, and Jack.
On the outside, it seemed like a solid family. However, in 2012, the couple separated, but then got back together in 2013. In 2017, they separated again. Now the "Cheers" actress is speaking out about the status of their relationship.
Rhea Perlman and Danny DeVito remain friends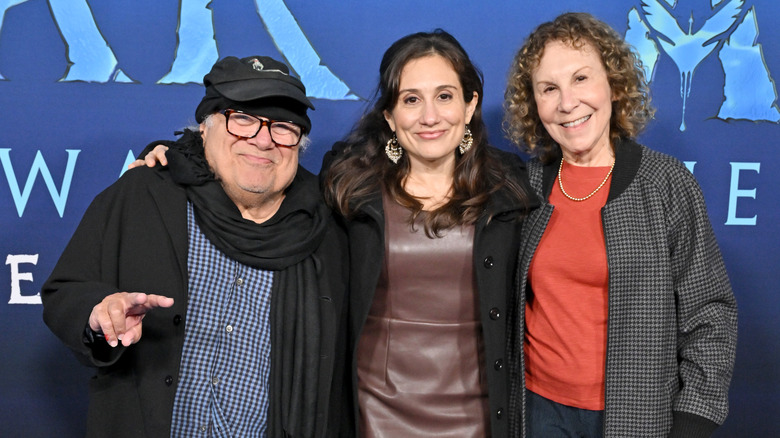 Axelle/bauer-griffin/Getty Images
While Rhea Perlman and Danny DeVito have separated twice, little has been known about the status of their relationship. However, on Julia Louis-Dreyfus' podcast, "Wiser Than Me," in which the "Veep" star has conversations with mature female celebrities, Perlman talked about where she and her estranged husband currently are in life.
"We are still very good friends and we see each other a lot," she explained. "And our family is still the most important thing to both of us, I believe." Yet she says it hasn't always been this way and it took some time to get to this point. "I'm not gonna, like, sugarcoat it ... it was very difficult at first," said Perlman. "It took time for us to come to this, somehow, pretty decent understanding and relationship with each other."
The "Matilda" co-star said there was a major difference between her and her husband. "He loves to work ... I like to work," she said. "But I don't think I would've ever given up my relationship for it. And I didn't."
Rhea Perlman is delighted to be a grandparent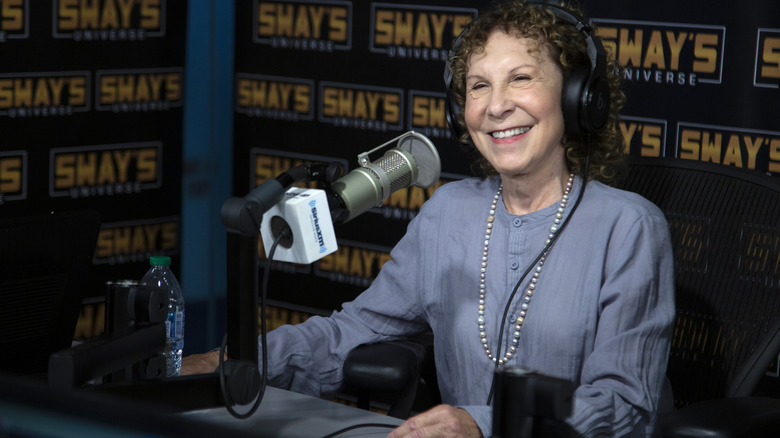 Santiago Felipe/Getty Images
Though Rhea Perlman lives with her dog, which she refers to as her partner in life, she said that although she enjoys time alone she doesn't necessarily like living alone. However, she is finding herself immersed in a brand new life role since her daughter had a baby. Perlman has discovered that being a grandmother is incredibly rewarding, and she elaborated on this newfound joy during her interview on "Wiser Than Me." 
"There's a certain love, I mean I felt it when my own children were born, the kind of love I never felt before for anything," she said. "But this was a profound kind of feeling, and here it is again." Now Perlman finds her days filled with driving. Her daughter lives just 10 minutes from her, so she can visit often. Yet she said she tries her best not to overwhelm her daughter and visit too much. "I'm spending a considerable amount of time," said Perlman. "But trying not to get in their face every day."