Chip Gaines Proposed To Joanna Without An Engagement Ring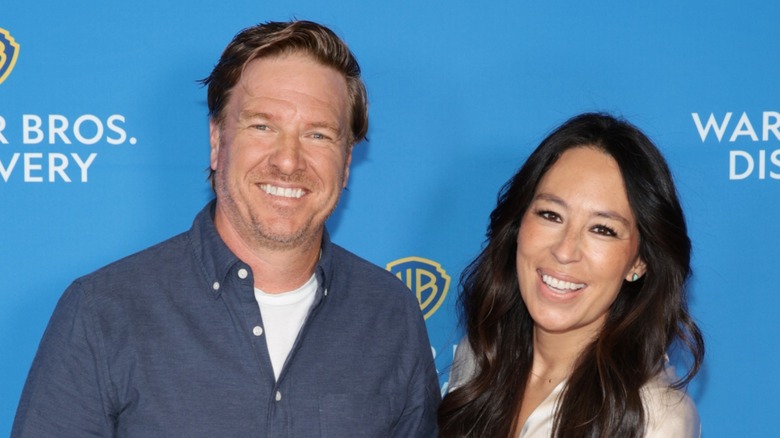 Dimitrios Kambouris/Getty
We may receive a commission on purchases made from links.
Chip and Joanna Gaines are known for their house-flipping prowess. They are the married stars of HGTV's "Fixer Upper" and the creators of the Magnolia Network. Joanna has said that she knew she would marry Chip on their first date. However, before they got married, they had a few missteps that almost broke them apart.
For example, when Chip said "I love you" for the first time, Joanna's response was to say, "Oh, thank you." This caused the two of them to break up briefly. Regarding their miniature relationship break, Joanna said, "We took a week off to just be like, 'Is this for us? Is this not?'" (via People). Thankfully, they got back together. Joanna added, "Before the week was even out, we were meeting at a taco shop."
Despite some tumultuous first years of their marriage, it has been going strong for 20 years. However, Chip's proposal to Joanna was a bit unconventional.
Joanna got to design her own engagement ring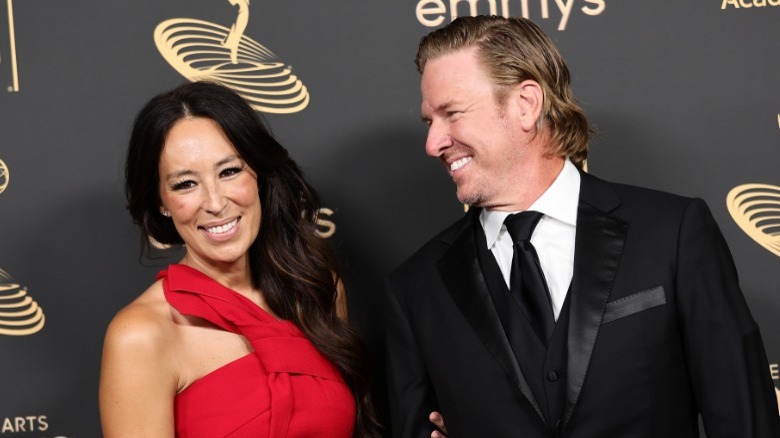 Matt Winkelmeyer/Getty
When Chip and Joanna Gaines spoke with People for their 20th wedding anniversary magazine special, Chip explained that he did not have an engagement ring when he proposed to Joanna. In December 2002, he popped the question in a shopping mall. Joanna accepted the proposal, and then the newly engaged couple went to a jewelry store in the mall where Chip's friend worked. Joanna got to design her ring right then and there.
The couple got married in May 2003. Joanna remarked how their match-up was surprising — even to them. On paper, it did not seem like she and Chip would be the right match, but their relationship just worked.
Struggles associated with stress of raising young children and flipping houses tested them, so Chip and Joanna established a teamwork mentality. Chip told People, " ... with Jo and I, we felt adversity and would get together like a little team and say, 'What do you think the problem is?' As opposed to maybe typically being like, 'Well, it's because of that thing you bought' or 'because of that dumb thing you did.'" Good communication and conflict resolution strengthened their relationship and Joanna said, "The benefit is that we're growing together."
Joanna refuses to get her engagement ring upgraded with a new diamond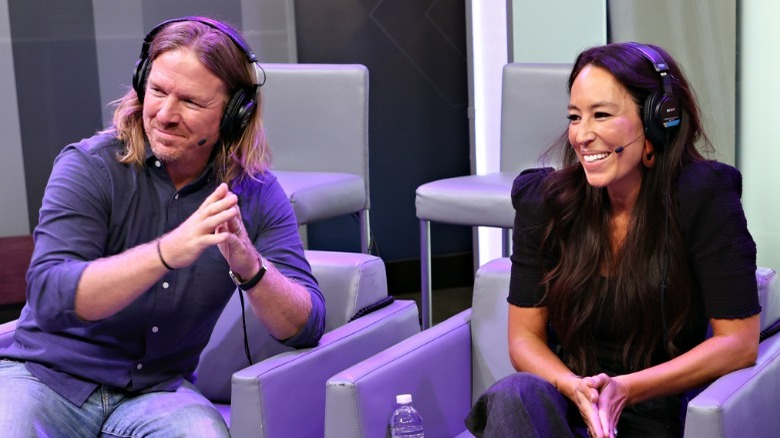 Cindy Ord/Getty
Chip and Joanna Gaines say they'll never get divorced. When speaking to "Access Hollywood" around the release of the Magnolia Network in 2021, Chip said, "One thing that I would say is our superpower is that Jo and I are not quitters. ... Things have definitely been challenging, we're not perfect, and we have issues and trials and errors like anybody, but ... relationally we're in it for forever."
Joanna's engagement ring was also mentioned in the "Access" interview. The interviewer asked why Joanna didn't want to get her diamond upgraded when Chip offered. Chip remarked, "It is a crappy diamond," and while Joanna agreed that it is not a high-quality diamond, she vehemently disagreed that it was "crappy."
"To me," Joanna said, "it's the story of a guy working his butt off so I could get this ring." When Chip told her he wanted to get her a better diamond for the engagement ring as an anniversary gift one year, Joanna said, "Don't touch my diamond." She expressed how the current diamond in the ring reminds her of how they got their start — and she loves it very much.