Why Chip And Joanna Gaines Say They'll Never Get Divorced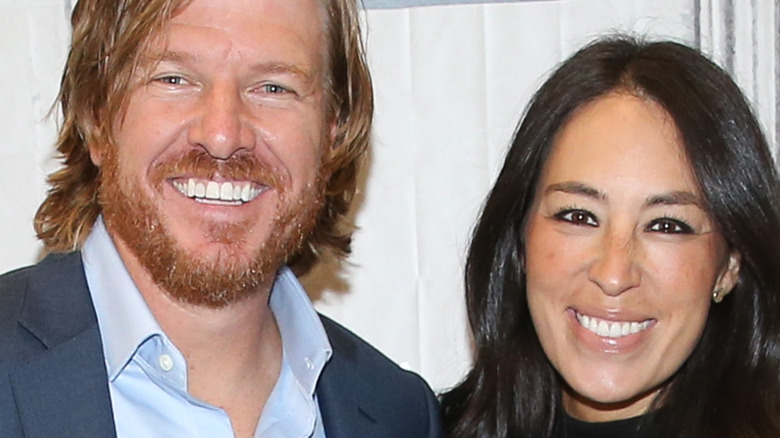 Rob Kim/Getty Images
Chip and Joanna Gaines became celebrities thanks to their wildly popular home renovation show "Fixer Upper," and they now have their own shopping complex, bakery, coffee shop, furniture line, and even their own soon-to-be-launched TV network – Magnolia Network (via The Hollywood Reporter).
The Texas couple built their business empire together, while married and raising kids — which is no easy feat. But they're never going to call it quits. "Divorce or leaving one another is not really an option for us," Chip told Access Hollywood. "And so somehow that little foundation has definitely served us well because things have definitely been challenging. We're not perfect and we have issues and trials and errors just like anybody ... We're in it forever." 
In an interview with Oprah, Joanna explained a part of why she feels their marriage is so strong. "We didn't want to come to marriage saying, 'How will someone complete me?'" she said (via Architectural Digest). "I think as much as we can, not rely on each other to fill us up. That's not our job. It's to come together and partner together."
There almost wasn't a second date with Chip and Joanna Gaines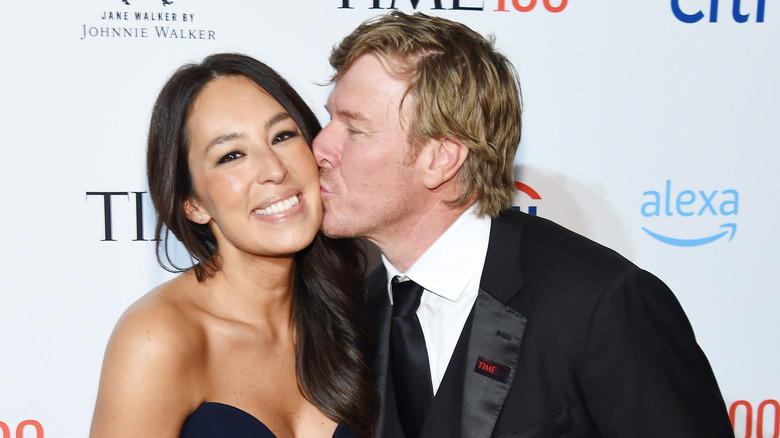 Larry Busacca/Getty Images
Joanna Gaines wasn't sure when she first went on a date with Chip if things would move forward. "It wasn't love at first sight for Chip and me. For one thing, I was typically attracted to guys who were more on the quiet side," she said (via People). 
In their joint memoir, "The Magnolia Story," Joanna revealed Chip was actually 90 minutes late to that first date. "I still don't remember what he said that convinced me to walk out the door with him," she recalled (via Parade).
But Joanna came around to Chip's big personality, and they got married in 2003. That didn't mean it was an easy happily ever after fairytale though — as no marriage really is — because of their differing personalities. "Early on we had our fair share of fights and figuring out where the boundaries were," Joanna told People. "He's good at the big picture, and he's good at risk. I like the details."