All The Actors Who've Played Billie On Days Of Our Lives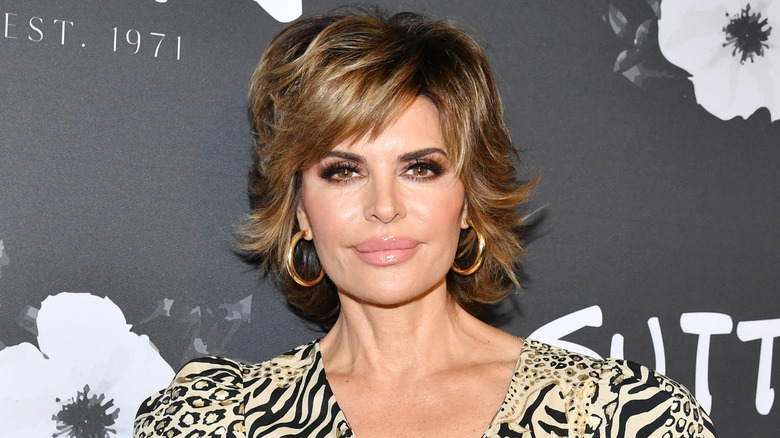 Amy Sussman/Getty Images
When it comes to memorable "Days of Our Lives" characters, Billie Reed should be at the top of the list. The character made her debut in 1992 when Lisa Rinna originated the role. Billie came to Salem looking for her brother, Austin Reed, and ended up finding family and love in the process. Throughout the years, three women have portrayed the character, but Rinna is the most well-known of the bunch.
During Billie's early years in Salem, the character was revealed to have addiction issues. Upon meeting Bo Brady, Billie cleaned up her act, discovered Kate Roberts was her biological mother, and worked to move past her childhood trauma. Billie and Bo fell in love and got engaged. However, their relationship was complicated when Bo's presumed dead wife Hope Brady returned to town. Hope suffered amnesia and claimed to be a woman named Princess Gina. Bo and Billie got married, but shortly after Hope regained her memories. Bo and Billie split up and moved on. However, years later, Billie found out that the child she and Bo had thought died had actually lived. They discovered their teenage daughter, Chelsea Brady, and formed a relationship with her.
Over the years, Billie has popped in and out of Salem, but she hasn't always been played by the same actor.
Lisa Rinna originated the role of Billie Reed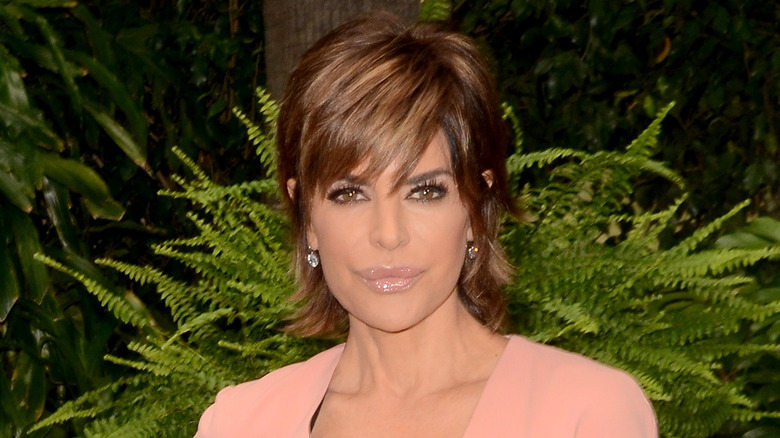 Kathy Hutchins/Shutterstock
Lisa Rinna was the first actor to portray the role of Billie Reed on "Days of Our Lives." She originated the role in 1992. Over the years, she's had stints in 2002, 2003, 2012, and 2013. She also starred in the soap opera's spin-off series "Beyond Salem" for Season 1. Rinna has also appeared on shows like "Melrose Place" and moved on to reality TV to become part of "The Real Housewives of Beverly Hills" franchise. However, she says that she will always carry a lot of love for the character of Billie.
"I hold a special place in my heart for Billie Reed, and I love her probably — I'm closer to her than any character I've ever played, and it's always fun to go back and revisit her," Rinna told TODAY in 2021. In addition, Rinna says that the training she got on the sudser prepared her to work in many situations. "[O]nce you do a soap opera, you can pretty much do anything," she said. "Like, you show for work, you don't even call in sick. I mean, I would have to be on my deathbed to not show up for work. Like, that is just ingrained in you when you're working as an actor on a soap opera," Rinna revealed.
Krista Allen and Julie Pinson have also played Billie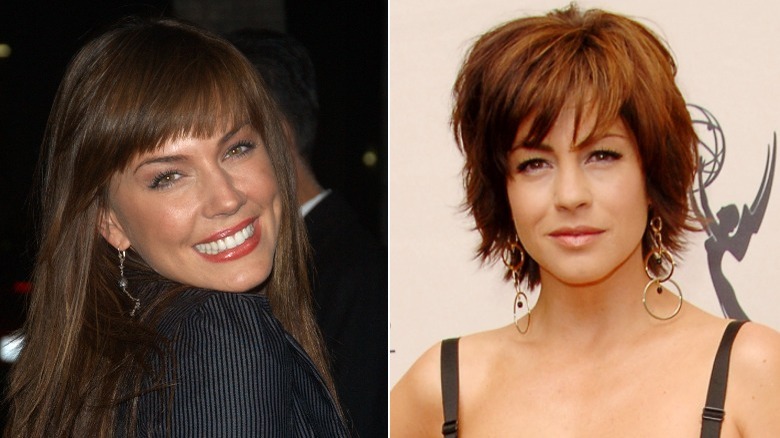 Featureflash Photo Agency/Shutterstock & Jon Kopaloff/Getty
After one of Lisa Rinna's "Days of Our Lives" exits, actor Krista Allen stepped into the role of Billie Reed. Allen played the character from 1996 until 1999, and Allen says that working on the soap opera was a huge helping in her training as an actor. "I think there was a vulnerable quality that Billie had and that I have in general. For the rest of my life, I will always have a vulnerable quality. It's just me," Allen told Soap Opera Digest in 2022, adding that she was a bit intimidated about working with the likes of Peter Reckell (Bo Brady) and Kristian Alfonso (Hope Brady) at first.
In 2004, Julie Pinson took the reins as Billie, but it wasn't her first soap gig. Pinson has also appeared on "Port Charles," "As The World Turns," which earned her a Daytime Emmy Award, and "The Young and the Restless." In 2006, she married fellow "Days of Our Lives" alum, Billy Warlock, who played Frankie Brady on the sudser. Although Allen and Pinson brought their own flair to the role of Billie, Rinna has played the role for a longer period of time. The character has always been beloved by fans, though, and they would love to see any of the actors return to bring Billie back to Salem in the future.