The Moment Paul Campbell Knew Three Wise Men And A Baby Was Going To Be A Hallmark Hit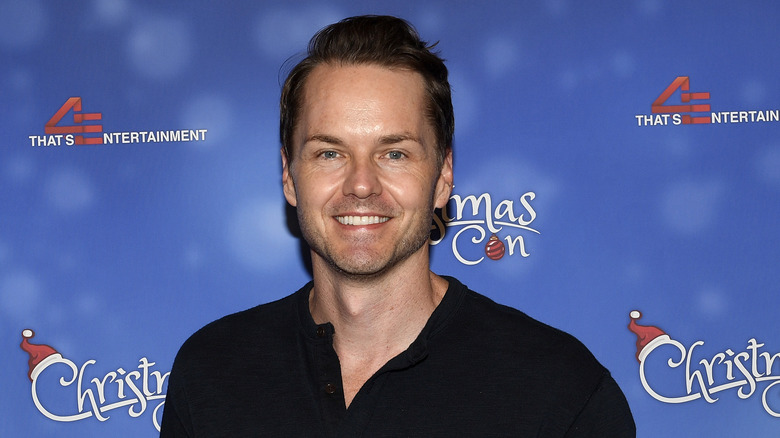 Michael S. Schwartz/Getty Images
Hallmark cranks out tons of holiday content each year so it's impressive when one movie manages to stand out among the rest. One of Hallmark's new holiday movies for the 2022 season was "Three Wise Men and a Baby," starring Paul Campbell, Tyler Hynes, and Andrew Walker. The Hallmark stars play three brothers that are tasked with watching a baby named Thomas over the holidays. Thomas gets dropped off at the firehouse where Luke (played by Walker) works. A note left with the baby instructs Luke to take care of him until after Christmas when someone will come back for Thomas. 
Luke, Taylor (played by Hynes), and Stephan (played by Campbell) work together to care for the baby and strengthen their own brotherly bond along the way. "Three Wise Men and a Baby" has an 86% audience score on Rotten Tomatoes at the time of writing, making it a bonafide hit with Hallmark viewers. In fact, Variety reported that it was the most-watched cable TV movie of 2022, perhaps due to its unique storyline compared to other festive fare. Campbell, who starred in the movie and helped write the screenplay, had a feeling it was going to be hugely successful before the movie even premiered. 
The actor knew their movie would be great from day one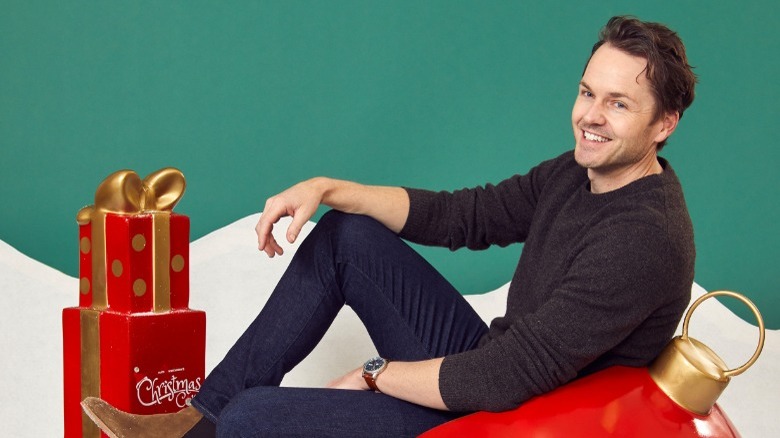 Emily Assiran/Getty
Paul Campbell's character in "Three Wise Men and a Baby," Stephan, is a pet therapist struggling with social anxiety. Campbell co-wrote the movie with Kimberley Sustad, who also had a cameo as a doctor. Campbell spoke to Wide Open Country about how, once his co-stars Tyler Hynes and Andrew Walker were cast, he and Sustad were able to tweak the script and specifically tailor the roles to the actors.
Moreover, Campbell told the outlet that he knew the movie was going to be a success, "minute one of day one on set with those boys. ... It just worked. It worked perfectly." He also gave kudos to their editor, Asim Nuraney, and added, "We kind of knew we were sitting on a rocket." Campbell wears dual hats at Hallmark being a writer-actor, and he put a lot of himself into all three brother characters. 
Although he's not sure whether a sequel to "Three Wise Men and a Baby" is a good idea, because it may be hard to make a successful one, Campbell has big plans for the trio of himself, Hynes, and Walker to work together at Hallmark again.
Campbell's co-stars are also down to reunite for another project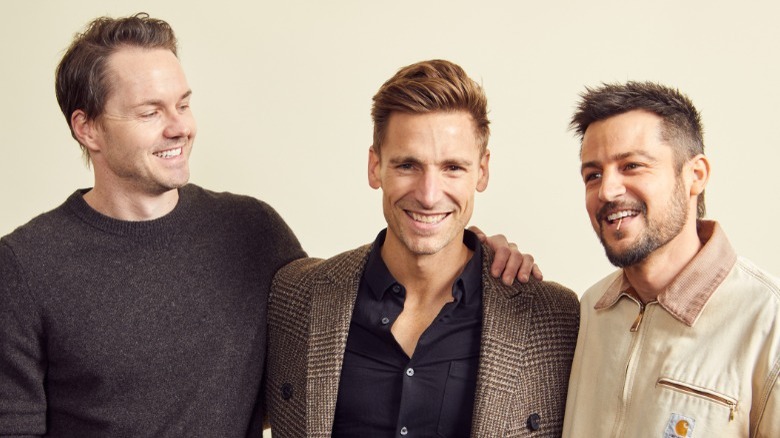 Emily Assiran/Getty
Tyler Hynes spoke with Us Weekly about his Hallmark film "Picture of Her" in March 2023 and shared similar sentiments about working with Paul Campbell and Andrew Walker again ASAP. Like Campbell, Hynes likes the idea of the actors playing new characters rather than revisiting the same old ground. 
He said, "I feel like that could be something where you could find a group of us just getting into different situations. Being put behind very different characters and just watching that stew [and] come together in the different ways it can with the same ingredients." Walker, meanwhile, was stoked to work with Campbell and Hynes on "Three Wise Men and a Baby" and has also expressed interest in collaborating with his movie brothers again. 
He agrees that a sequel is probably not in the cards, but shared, "Knowing Kimberley [Sustad] and Paul, they will come out with a brilliant concept that will blow everyone away. I just gotta show up to work and not mess up, hopefully," (via Us Weekly).