The Full House Catchphrase Candace Cameron Bure Still Uses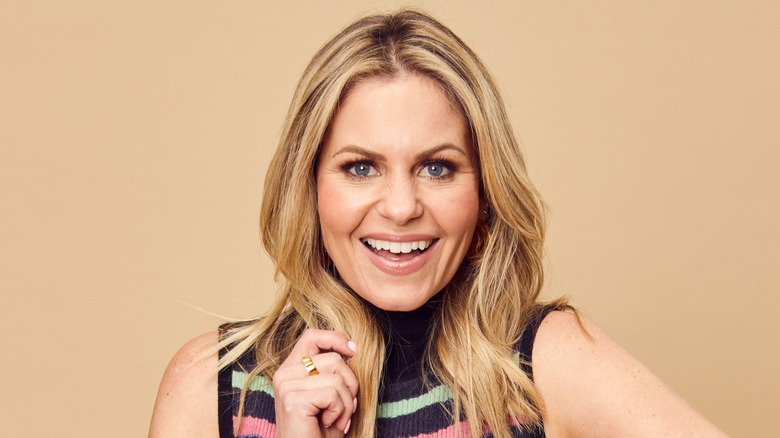 Emily Assiran/Getty Images
"Full House" is one of the most beloved TV shows of its time. The series featured so many memorable moments and offered viewers comedy, emotion, life lessons, and even some iconic catchphrases. Candace Cameron Bure, who played DJ Tanner on the series, even admitted that she still uses her fan-favorite catchphrase: "Oh Mylanta!" The sitcom revolved around Danny Tanner (Bob Saget) and his three daughters in the wake of their mother's death. As a single dad, Danny's best friend Joey (Dave Coulier) and brother-in-law Jesse (John Stamos) moved in with him to help him raise his daughters. The three men created a solid family unit for the girls, and the show was so popular that many years later, it spawned a sequel series titled "Fuller House."
The sequel series featured the original cast members, minus Mary Kate and Ashley Olson, who played Michelle Tanner. It also introduced the Tanner family to a new generation of fans who watched DJ tackle raising her three sons on her own with the help of her sister Stephanie (Jodie Sweetin) and best friend Kimmy (Andrea Barber). Of course, "Fuller House" also gave viewers some brand-new catchphrases to enjoy along with the old classics.
Candace Cameron Bure loves DJ Tanner's catchphrase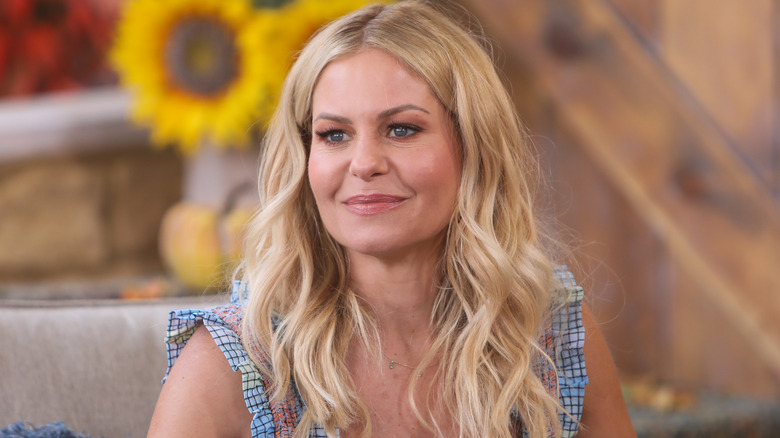 Paul Archuleta/Getty Images
There are so many "Full House" catchphrases to love, but Candace Cameron Bure definitely has her favorite. Of course, she can't deny that her co-stars' catchphrases are good, but her go-to will always be DJ Tanner's memorable line "Oh Mylanta." In 2016, the actor told E! News that DJ's line has a special place in her heart and that she still says it often. Years later, Cameron Bure proved her love of the catchphrase when she took to her Instagram account to celebrate earning 5 million followers on the social media app. "1..2..3..4...5 MILLION FOLLOWERS!! Oh my lanta," she wrote. "I love that I have all of YOU on this journey with me, thank you for following along!"
Although Cameron Bure may say DJ Tanner's iconic catchphrase in her real life, in 2014, the actor admitted to People that she has another favorite line from the show, and it's not one made famous by her character. Instead, she confessed that one of her favorite catchphrases from the series was actually "Have mercy," which was often uttered by John Stamos' character, Uncle Jesse.
Of course, it's hard to choose just one catchphrase, as nearly every character had fun and memorable lines that continued to pop up throughout the series.
Other memorable Full House catchphrases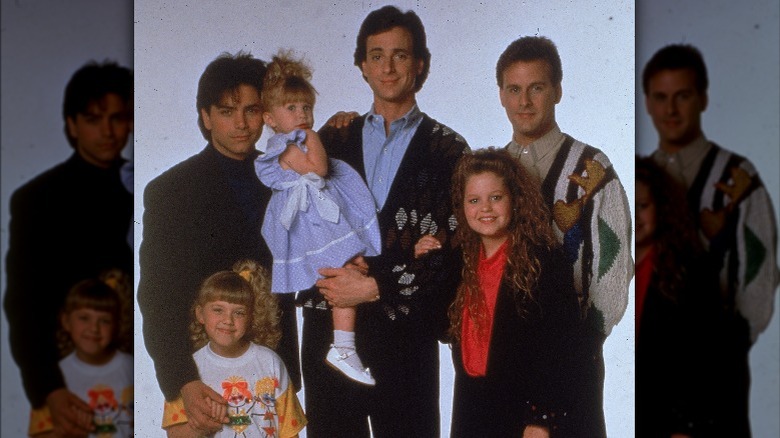 Fotos International/Getty Images
While Candace Cameron Bure's character DJ Tanner often used the phrase "Oh Mylanta" to share her shock or excitement, she's not the only one with a memorable catchphrase, per CBR. Both of DJ's younger sisters also had their own special catchphrases. Stephanie (Jodie Sweetin) would frequently say, "How rude" when someone made a joke or said something she found offensive. Meanwhile, Michelle (Mary Kate and Ashley Olson) had several catchphrases such as "Aw nuts" and "No way, Jose." However, her most iconic was, "You got it, dude."
Uncle Jesse used his slogan "Have mercy" when he would see an attractive woman or when he and his wife Rebecca (Lori Loughlin) would share a kiss. Later when Jesse and Becky had children, twins Nicky and Alex, they also got their own catchphrase and would say "Shame on you" whenever they caught a Tanner family member doing something they shouldn't be. Joey also had his own memorable line and would yell, "Cut. It. Out." after making a joke. Even DJ's best friend and next-door neighbor Kimmy had her own saying, often entering a room and shouting, "Hola Tanneritos."
While there are so many memorable "Full House" catchphrases, DJ's is definitely at the top of the list for Cameron Bure.