Signs Queen Elizabeth Actually Approved Of Her Sister's Affair With Roddy Llewellyn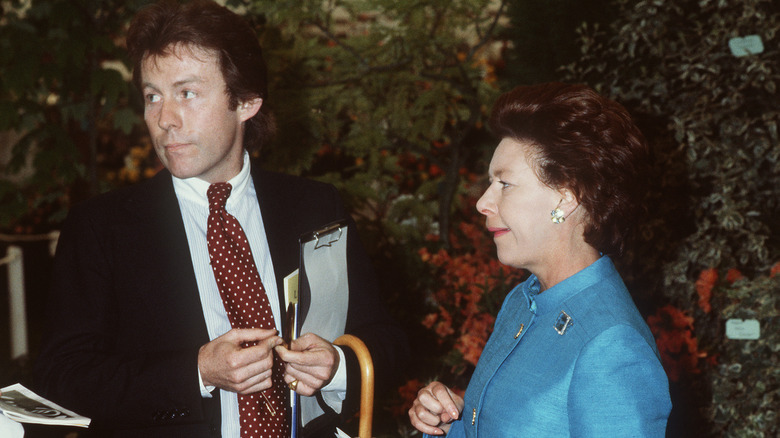 Anwar Hussein/Getty Images
One of Princess Margaret's most notable affairs was with Roddy Llewellyn, a man she met at a party in 1973. Llewellyn was a gardener 17 years her junior, and Princess Margaret was smitten. They were introduced by Lady Anne Glenconner, who, at the time, was unaware that the meeting would start a tabloid-favorite affair. Princess Margaret was married to Lord Snowdon in a union marred by infidelity. Snowdon, who undoubtedly played a significant part in Princess Margaret's tragic real-life story, was said to have been unfaithful even while they planned their wedding.
Interestingly, Lady Anne herself discovered the affair when she spotted the couple holding hands in the backseat of her husband's car. Sadly, they were not a secret for long and were discovered one year later. Lady Anne had invited Llewellyn to her villa on Mustique Island in the Caribbean. There, a photographer captured images of the couple together, which were subsequently splashed across the front page of a national tabloid, causing a significant scandal.
Two years later, in 1975, they were photographed again in the same location, triggering an even more substantial public outcry. Many presumed that the scandals deeply infuriated the queen, as it forced the royal family to publicly announce Princess Margaret's divorce. However, while this may have been the immediate reaction, subtle indications suggest that Queen Elizabeth's sentiments were not negative forever.
Queen Elizabeth was thankful for Lady Margaret's happiness with Roddy Llewellyn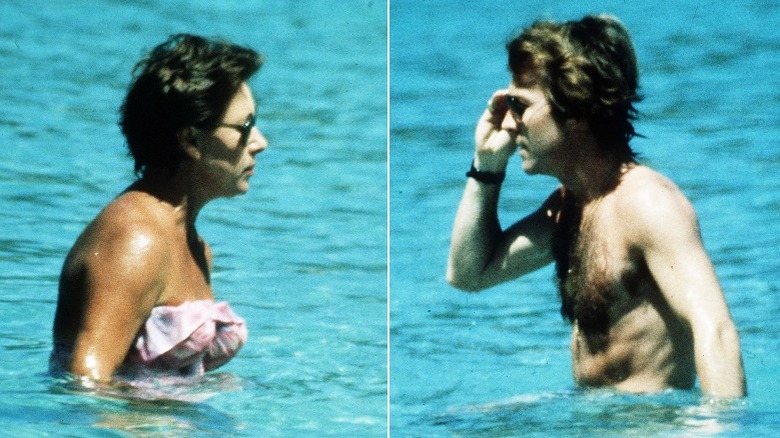 Anwar Hussein/Getty Images
Lady Anne felt guilty for introducing Princess Margaret to Roddy Llewellyn. However, multiple reports indicate that during Princess Margaret's funeral, Queen Elizabeth expressed her gratitude by saying, "I'd just like to say, Anne, it was rather difficult at moments, but I thank you so much for introducing Princess Margaret to Roddy because he made her really happy."
This statement clearly illustrates Queen Elizabeth's understanding that despite the temporary turmoil caused by scandals, the ultimate goal was the happiness of her beloved sister, Princess Margaret. While the queen likely despised the negative press generated by the affair, it appears that her concern was more about the media frenzy than the relationship itself.
The press relentlessly hounded Princess Margaret and Roddy Llewellyn, with one headline boldly proclaiming, "Give up Roddy or quit!" Ironically, the infidelities of Lord Snowdon, Princess Margaret's husband at the time, were conveniently overlooked. In the face of mounting pressure, Llewellyn eventually issued a public statement apologizing to the queen and requesting that the media respect their privacy. Despite the intense scrutiny, their relationship endured for five more years following the scandal, even though that many report that Princess Margaret was never the same after her divorce.
Queen Elizabeth allowed Llewellyn to visit her sister's grave two decades after her death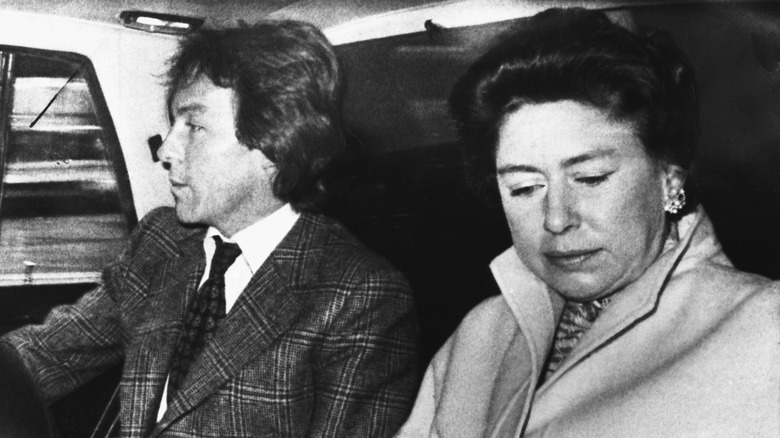 Corbis/Getty Images
Another significant indication that Queen Elizabeth did not dislike Roddy Llewellyn was his invitation to Lady Margaret's funeral. According to The Guardian, he attended the "quiet farewell" before Lady Margaret's cremation. Even more telling, Richard Eden revealed that Queen Elizabeth permitted him to visit Lady Margaret's grave on the 20th anniversary of her death, allowing him to pay his respects (via Daily Mail). This act is noteworthy, as the queen had sole authority to grant access to the royal graves in 2022.
Such gestures provide insight into Llewellyn's character, which Princess Margaret adored. Furthermore, he maintained his discretion by never divulging any intimate details of their relationship. Other royal family members, including Dame Anne Leslie in the documentary "Elizabeth: Our Queen," regarded Llewellyn as an ordinary and amiable gardener from a respectable family.
Llewellyn is still alive today and is married to Tatiana Soskin, whom he wed shortly after his split from Lady Margaret. Despite their separation, Llewellyn and the princess attended the same events and were photographed together. Queen Elizabeth's ability to appreciate the connection shared by Roddy Llewellyn and Lady Margaret, despite the immense strain it must have placed on her, provides a glimpse into her compassionate nature. It is no wonder she was beloved by all.