GH Star Nicholas Alexander Chavez Lands Coveted Netflix Role As A Menendez Brother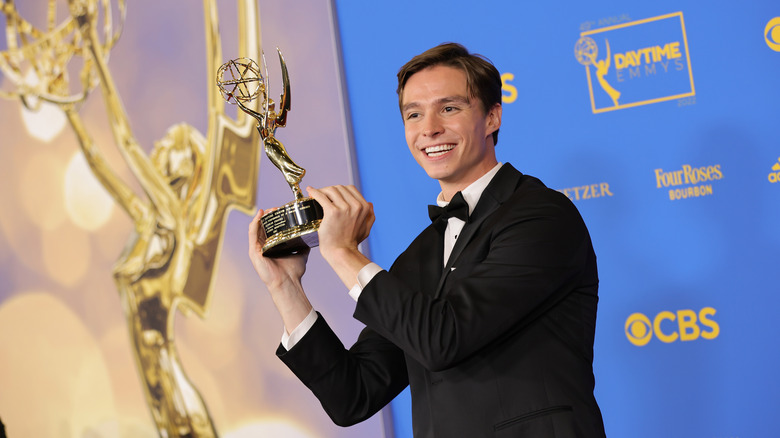 Amy Sussman/Getty Images
A "General Hospital" stalker will soon become a Netflix "Monster," as actor Nicholas Alexander Chavez, 23, has been cast for a starring role in "Monsters: The Lyle and Eric Menendez Story." The second installment of the anthology series, which follows "The Jeffrey Dahmer Story," will focus on the Menendez brothers, who were convicted of the 1989 murder of their parents. Chavez will play Lyle Menendez opposite Cooper Koch as his sibling and deadly accomplice, Erik Menendez, Deadline reports.
Chavez excelled in the role of Spencer Cassadine on the long-running ABC soap opera. Less than a year after joining the "General Hospital" cast, Chavez won the 2022 Emmy Award for Outstanding Younger Performer in a Daytime Drama. After his triumph, he told People Magazine that his daily gig has been a "phenomenal training ground. You get a lot of experiences doing soaps as an actor." He added that, looking to the future, he'd love to be cast in an "HBO-style drama" or a film role.
In 2022, he starred in a Tubi comedy, "Crushed," while simultaneously starring in "General Hospital." Some days he taped the soap opera during the day and the film at night, sleeping in the car while a friend drove him from one set to the next, Soaps In Depth reports. However, things are about to get a whole lot busier for Chavez now that he's booking high-profile jobs like his upcoming "Monster" role.
Will Chavez's role present a new perspective on an old crime?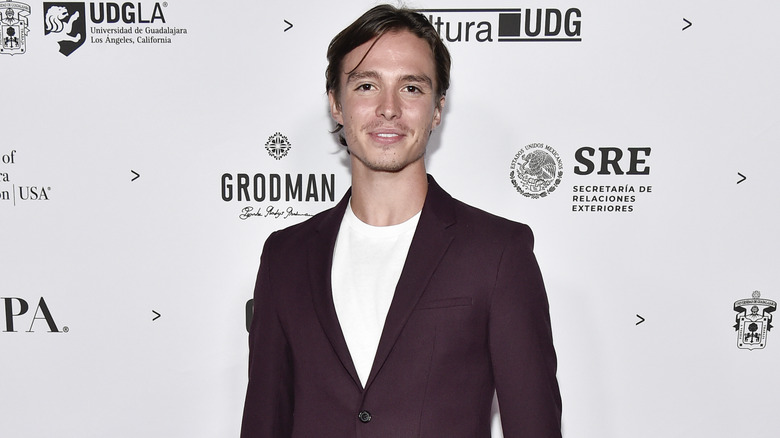 Rodin Eckenroth/Getty Images
Nicholas Alexander Chavez will take a temporary leave of absence from "General Hospital" when he begins work on "Monster," TVLine reported, but the soap will not be replacing him with a new actor. For his many fans, this signals that his time as Spencer Cassadine has not yet ended, and their dreams of a showdown with the Pentonville bad guys remain alive. While Port Charles suffers his (hopefully temporary) loss, "Monster," undoubtedly, will benefit from Chavez's presence. His forthcoming role in the series should prove demanding given the dark history of the deadly Menendez brothers.
It's unclear what the Netflix series will cover, but what is known from their televised trial is that the teenage brothers admitted to killing their parents, claiming they did so to prevent further sexual abuse by their father. The jury sided with the prosecutors, who argued that the true motive for their crime was a $14 million inheritance. The sensational trial ended in July 1966 with both brothers being sentenced to life in prison with no possibility of parole, according to CNN. In a fresh twist, Roy Rosselló, former boy band member, supported the brothers' claims with his own April 2023 allegation that José Menendez molested him as a child, Variety reports.
Production of the second season of "Monster" is expected to begin following the end of the 2023 writers' strike, though it's not likely to hit our screens before 2024.