GH Alum Sydney Mikayla Set To Debut In New Netflix Animated Series (& Fans Are Thrilled)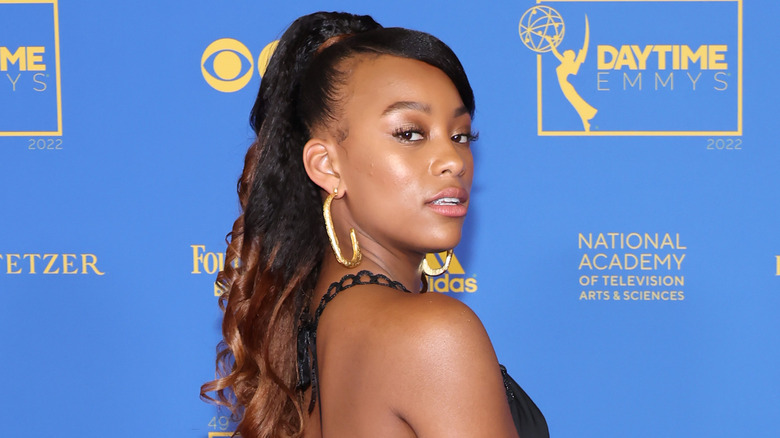 Amy Sussman/Getty Images
Sydney Mikayla fans are getting Christmas in July with the announcement that their favorite former "General Hospital" star is set to appear in a new role. This time she won't be serving up soap-y drama along with other cast members of "GH." Instead, Mikayla is taking her talent to the exciting world of animation, and we couldn't be more thrilled to see her tackling a new project.
The "GH" alum has been busy since leaving the daytime soap, and she took to Instagram to share what she's been up to with her followers. "Calling all the lovers of glitter, teamwork, and fun! So excited to announce that I'll be playing Phoebe in the new animation series," Mikayla wrote. The post included a trailer for an upcoming Netflix animated children's show called "The Dew Drop Diaries." 
The trailer shows three fairy-like creatures called Dew Drops who use their special powers to help out the human families they're watching over. Mikayla plays Phoebe, the pink Dew Drop gifted with the magic of melodious music. She uses it to make the people around her happy. Mikayala will be co-starring alongside fellow Dew Drops Scarlett Estevez and ViviAnn Yee.
Fans are excited to see her in a new role after leaving GH
Sydney Mikayla's character Trina Robinson made a huge impact on ABC's hit daytime drama, "General Hospital." After assuming the role of Trina in 2019, the actor easily brought new life to the award-winning show, including giving us some of our favorite moments with fan-favorite super-couple Sprina. She was even nominated for a Daytime Emmy, according to Soap Central. In March 2022, Mikayla left her role on "General Hospital" to focus more on her education at UCLA. Fans were happy for her but, of course, we were all sad to see her go. 
With the announcement of her new animated role, all her "GH" fans are out in support of her. "Congratulations on this new adventure Sydney. I don't know about anyone else but I miss seeing you on daytime television!" one commented. Not only are her fans happy to hear of Mikayla's latest role, but they are also absolutely thrilled to see the diversity in both the casting and animated characters the Dreamworks Jr. trailer showcased. "Brown skin, brown voices. So, so exciting and happy for you!!" a fan cheered.
"The Dew Drops Diaries" premieres on Netflix on July 24.