General Hospital's Sydney Mikayla Leaves Trina Behind With A Message For Her Co-Stars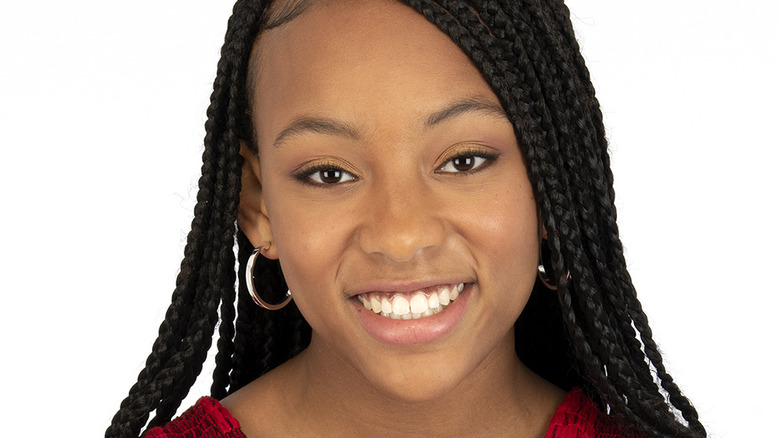 Todd Wawrychuk/Walt Disney Television
When "General Hospital's" Trina Robinson said goodbye to Spencer Cassadine, telling him she was cutting him out of her life, on March 17, 2022, actress Sydney Mikayla played her last emotional scenes on the soap she's called home since 2019. Spencer and Trina have loved each other from afar since last summer, never giving into their feelings, and now Spencer will have to get to know a new Trina, as the character will soon be played by Tabyana Ali.
Mikayla chose to leave "GH" and Trina behind so she could focus on her college career. She began attending UCLA in the fall of 2021 and decided she wanted to enjoy the full college experience, something a role on a soap would not give her, as she explained to Soap Opera Digest. 
"I have loved working on General Hospital, but I feel like this is the right time to dive in and enjoy my college experience to the fullest," Mikayla told the outlet. "The cast has become family and bringing the character of Trina to life has been one of the best experiences of my career thus far."
After her last scenes as Trina aired, Mikayla took to Instagram to thank her "GH" co-stars for an amazing professional experience.
Sydney Mikayla is grateful for what General Hospital gave her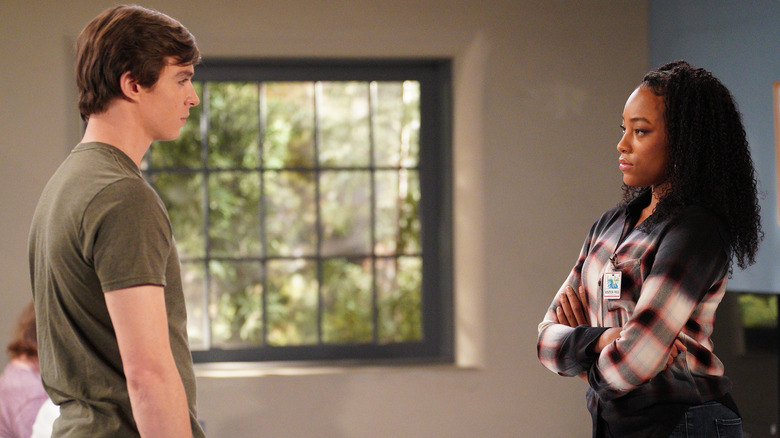 Christopher Willard/ABC
In a social media post following her final moments as Trina Robinson, college student and actress Sydney Mikayla shared a series of snaps on Instagram, starting with a video of herself receiving applause on the "General Hospital" soundstage after the cameras stopped rolling for her for the final time.
She also wrote heartfelt tributes to her co-stars, including the other performers on the soap's teen scene: Eden McCoy (Josslyn Jacks), Will Lipton (Cameron Webber), Nicholas Chavez (Spencer Cassagine), and Avery Pohl (Esme Prince).
"@williamlipton I will always miss goofing off on set with you. You have incredible energy and your amazing songwriting will always put a smile on my face," Mikayla began. "@edenmccoy You never fail to inspire me. You are such a talent to work beside and I couldn't have asked for a better on screen bestie."
Her tributes didn't stop there. "@nicholasalexanderchavez You were an amazing first onscreen love interest. For this to be your first acting job, I think you've got a major career ahead (you have to say you knew me when 😉)," she continued. "@averypohl The sweetest and kindest person ever! Although I haven't known you for very long, you've told me your goals, and your brilliance is going to change the world. I mean that."
Sydney Mikayla thanks her co-stars and her fans
During Mikayla's time on "General Hospital," she got to work with several soap opera veterans, who took both Trina under their wing on-screen and Mikayla under their wing off-screen. These veterans include Brook Kerr, who plays Trina's mother, Portia Robinson, and Maura West, who plays Trina's mentor, Ava Jerome.
"@brookkerr Your words of wisdom have been heeded, and I've learned to take advantage of and be grateful for everything you've taught me along away. @maurawest I will miss you so. You are a gem, and I'm so grateful to have worked with you," she wrote on Instagram before giving a shoutout to her Black co-stars. "@briananicoleee @tajhbellow @donnellturner @verneewatson @asante_jones @realandrews Thank you for showing me how to continue to represent our community well."
Finally, Mikayla had a very special message for the "GH" fans who have supported her over the last three years. "And to the fans, thank you for trusting me. Thank you for the memes, the fan edits, the cartoons, the fan art, the conspiracy theories," she wrote. "Your love for the show makes us actors love doing what we do. It was an honor to be your Trina. I hope I've made you proud," she continued before graciously welcoming her replacement. "Go kill it @tabyanaali!!!"