Who Is Vampire About? Olivia Rodrigo's New Single Explored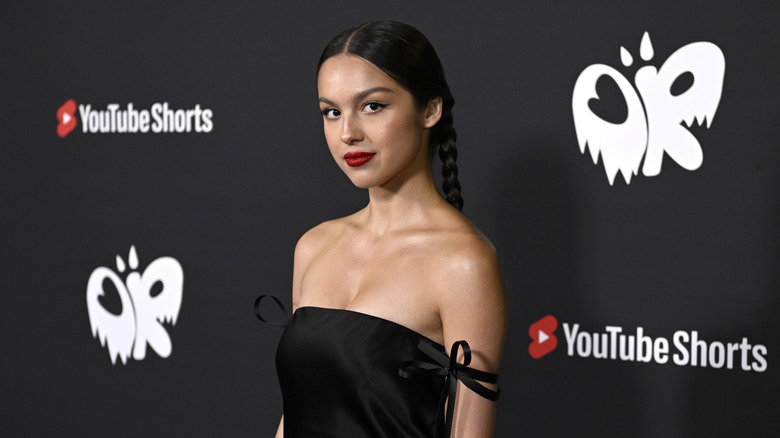 Timothy Norris/Getty Images
Olivia Rodrigo, Disney channel star and pop sensation, is no stranger to calling out her exes. Her first album, "Sour," accrued both critical acclaim and fan theories, as lyrics allegedly revealed the ins and outs of her relationship with her "High School Musical: The Musical: The Series" costar Joshua Bassett.
The album stirred up heaps of juicy gossip, as rumors that Rodrigo, Bassett, and Sabrina Carpenter penned song after song detailing their own personal experiences with each other. The lyrics to Drivers' License famously had rumors swirling, with fans picking apart each word to piece together the celebrity drama. Though each singer is talented in their own right, Rodrigo has cemented herself in contemporary pop rock as a master of breakup songs – famous musicians like Jack White praised Olivia Rodrigo for her impact on youth.
Luckily for Bassett, though, it seems like Rodrigo's moved on to her next target, but who could the alleged "bloodsucker, fame f*cker" be? A deep dive into Rodrigo's recent relationship history, alongside hints given by the singer-songwriter herself, could provide us with the answers we're looking for.
Is Vampire about Zack Bia?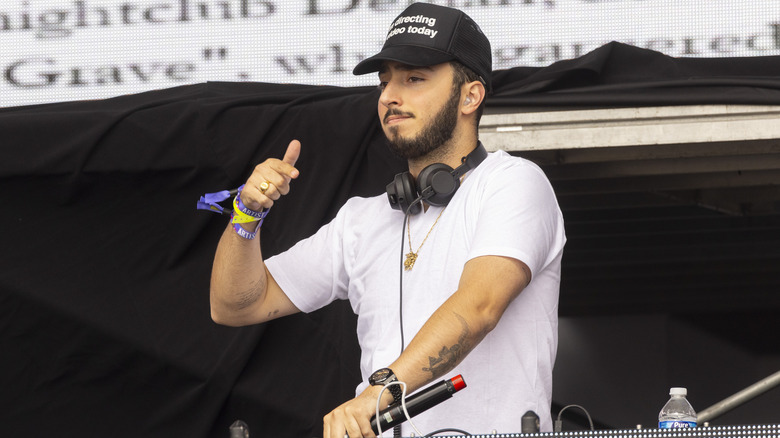 Barry Brecheisen/Getty Images
Zack Bia, an L.A.-based DJ hailing from NYC, dated Olivia Rodrigo for about six months in 2022. They first sparked dating rumors when he and Rodrigo were spotted in Manhattan before her Radio City Music Hall concert. She's not the only celebrity he's dated, either — he dated singer Madison Beer in 2019, and was in an undefined situationship with actress Madelyn Cline in 2021 (via People).
While his dating history could make him the potential "fame f*cker," the biggest hint — and fiercest blow — lies in "Vampire"'s second verse. "Went for me and not her," Rodrigo sings, "'Cause girls your age know better." Though both stars are in their twenties, Bia has seven years on Rodrigo, at 27. This, combined with the fact that Cline, who is closer in age to Bia, called it quits with the DJ, makes Bia look like the culprit.
Before you take to Twitter, though, you might want to take a look at Rodrigo's other ex: Adam Faze.
Is Vampire about Adam Faze?
While all signs seem to point to Zack Bia, he's not the only one being called out in that second verse. Adam Faze and Olivia Rodrigo have a six-year age gap. The pair dated when Faze was 24 and Rodrigo was still a teenager. Not a good look for the film producer. Like her relationship with Bia, their romance lasted for less than a year.
Fans also need to consider the release date. Rodrigo and Faze were reported to have started dating in June 2021, and the single was released on June 30. Could it have been a nod to their anniversary? Though Rodrigo hasn't explicitly announced who the song is about, it's a definite possibility. Faze likes to keep a low profile, so details are sparse. However, a source tells People that "the song isn't about Adam Faze." Whether or not they're to be trusted is a different story. Who knows?
Regardless of who she's writing about, "Vampire" is a smash hit. Rodrigo says that it's "one of [her] favorite songs on the album ['Guts']," and hopes that it helps fans deal with "any bloodsuckers" in their lives. That it does, Olivia. That it does.