Olivia Rodrigo's Drivers License Lyrics Have Rumors Swirling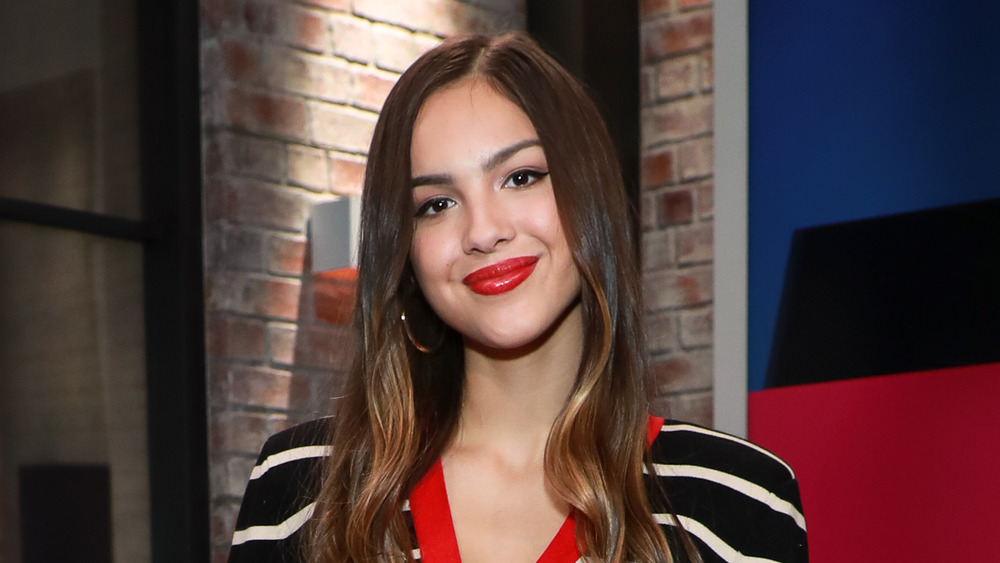 Jason Mendez/Getty Images
If you've spent the last week scrolling through TikTok or looking at the music charts, you've noticed that Olivia Rodrigo's song "Drivers License" is everywhere. The breakup ballad is not only a banger that has Taylor Swift proud of her "baby" (via Billboard), but the lyrics in the song have some fans wondering if it's about her relationship with her High School Musical: The Musical: The Series co-star, Joshua Bassett (via Billboard). It didn't take long before the rumors started swirling, and some eagle-eyed fans think they have it all figured out. 
From the outside, "Drivers License" seems like a song about a girl who just got her driver's license and decided to drive past her ex's house, who has since moved on. Back when promoting the first season of HSMTMTS, Rodrigo said that she and Bassett celebrated by driving around an In-N-Out parking lot after finding out that a song they had co-written together for the show, "Just for a Moment," was going to be in an episode (via Cosmopolitan). That was the first time Rodrigo had gotten behind the wheel, and in "Drivers License," she sings, "I got my driver's license last week/Just like we always talked about." That was just the first connection of many. 
Fans think Olivia Rodrigo's song Drivers License is about Joshua Bassett and Sabrina Carpenter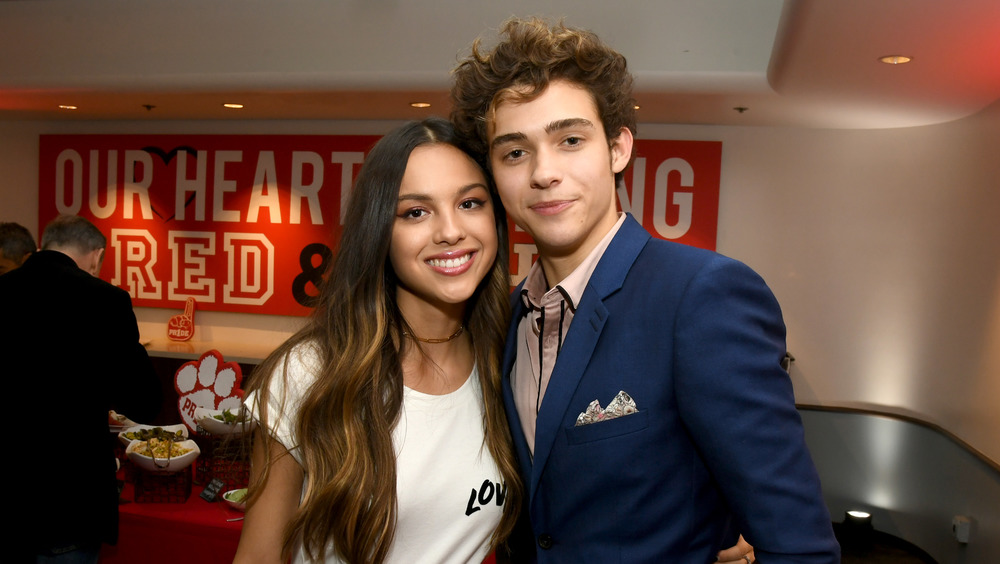 Kevin Winter/Getty Images
Another big clue that the song is about Bassett is when Rodrigo sings, "Guess you didn't mean what you wrote in that song about me." It was rumored that Bassett wrote his song "Anyone Else" about Rodrigo when they were shooting the first season of HSMTMTS. At the time, she was dating her Bizaardvark co-star, Ethan Wacker, and Bassett said he wrote the song about "a close friend ... who was in a relationship with someone else" (via Buzzfeed). In "Anyone Else," Bassett sings, "How am I supposed to think about anything else" and "I am done pretending I want anyone else." 
Along with the song and driver's license references, the juiciest clue of all is when Rodrigo sings, "And you're probably with that blond girl," which fans believe is a reference to fellow Disney Channel star Sabrina Carpenter. Bassett and Carpenter are rumored to be dating now, after posting a few TikToks together in November and being spotted getting lunch together in L.A. (via Elite Daily). Carpenter is indeed a blonde, and is older than Rodrigo, which is also referenced in the song with the lyrics, "She's so much older than me." 
While nothing has been confirmed, it's hard to deny that the puzzle pieces in this love triangle seem to fit. You could even get lost scrolling through the theories on TikTok, but regardless of what the song is about, "Drivers License" is a hit that will stay on repeat for quite some time.