A Famous Musician Just Praised Olivia Rodrigo For Her Impact On Youth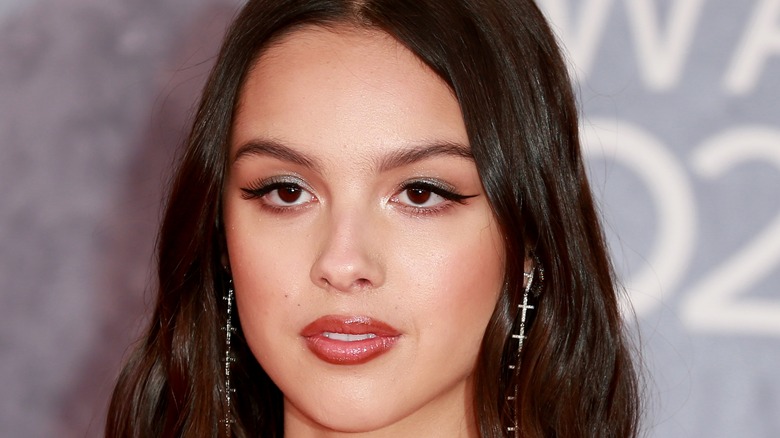 Cubankite/Shutterstock
She might have started out as a Disney starlet by starring in "High School Musical: The Musical — The Series," but Olivia Rodrigo never saw herself staying within the Disney mold. Instead, she established herself as one of the most popular artists on the scene today with hits like the rumor-starting "Driver's License" to her name. 
Between receiving the Grammy for best new artist this year (via CBS) and collecting two chart-toppers on the Billboard Hot 100 (via Billboard), she's been winning accolades and all kinds of attention for her songwriting and performing abilities. According to Spotify, her debut album "Sour" has had an incredible year on the streaming platform, too. There were more than 5.9 billion streams of the album since its release in May 2021. 
But even beyond chart-topping singles and professional accolades, Rodrigo is a pop culture icon. Her songs have inspired "Saturday Night Live" skits, after all (via Vulture). While she might appreciate all of those things, there's one moment that appears to stand out from the rest. Recently, Rodrigo met with one of her longtime idols, Jack White. 
The White Stripes icon had a lot of great things to say about her impact on younger generations of music fans.
Jack White called Olivia Rodrigo 'very cool, very real and very much a lover of music'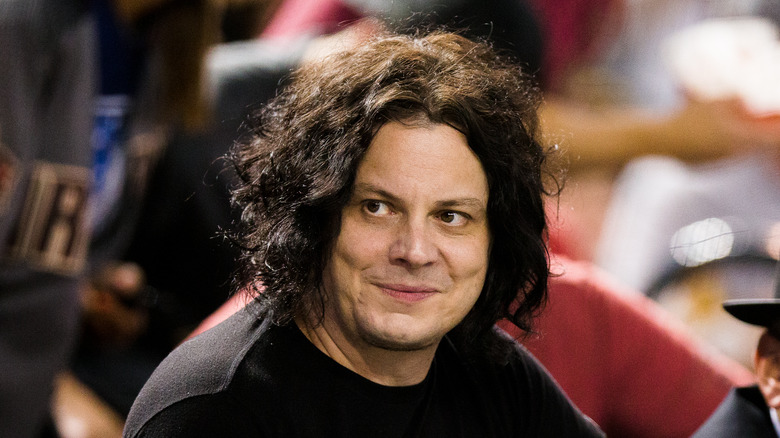 Sarah Sachs/arizona Diamondbacks/Getty Images
Jack White is famous for a lot of reasons. For instance, the rocker has 12 Grammys to his name. But for Olivia Rodrigo, he's more than just another musician. In a post on Instagram, she described him as her "hero of all heroes." The "Deja Vu" singer very clearly identified as a "fangirl" of the artist. And the respect is, apparently, mutual. 
White re-shared the photos of their meetup on his own Instagram and had nothing but kind words to say about the young star. "I had the chance to meet a talented singer and musician today named @OliviaRodrigo, she's very cool, very real and very much a lover of music," White wrote. "She's also introducing another set of youth to the love of vinyl records as well. Respect."
Rodrigo's love of vinyl records is well-documented on her social media. Her album "Sour" is still available to purchase on vinyl on her own website. In a post promoting the LP's vinyl run, Rodrigo said she's a longtime lover of the medium. "I've discovered so many of my favorite albums through vinyl records and it's the coolest thing in the world to get to hold one with songs I wrote," she gushed.