Tragic Details About HGTV's Alison Victoria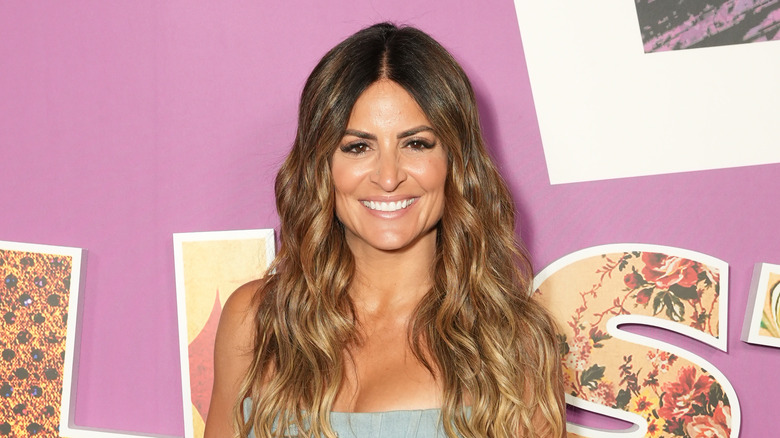 Gonzalo Marroquin/Getty Images
Interior designer Alison Victoria, alongside her business partner, Donovan Eckhardt, made a name for herself on the HGTV show "Windy City Rehab." The popular series premiered in 2019 and demonstrated the duo flipping historical homes in Victoria's hometown of Chicago. Before "Windy City Rehab," Victoria hosted "Kitchen Crashers" on the now-defunct DIY Network. Moreover, she worked for the building company Christopher Homes. Victoria's career has garnered her a $3 million net worth, but with success has come a fair share of drama.
In 2020, during the second season of "Windy City Rehab," Victoria ended her working and personal relationship with Eckhardt. In an episode that aired in October of that year, Victoria revealed that this was due to financial improprieties. Speaking on the situation on "Windy City Rehab," Victoria said (via People), "This is the end with me and Donovan. He's gone, by his own right, by his own doing. I have lost a friend and I have lost a business partner. But I do know this: This happened for a reason, and I know that I am strong, and I know that I will get through this."
In addition, Eckhardt, a contractor, reportedly committed a series of building violations, including working on homes without a permit. This and more led Victoria to face multiple legal issues between 2019 and 2021.
Alison Victoria's legal woes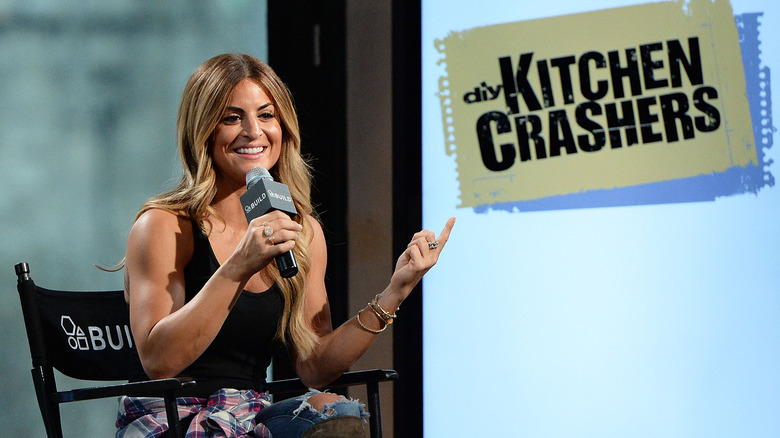 Slaven Vlasic/Getty Images
In addition to Donovan Eckhardt's building violations, both he and Alison Victoria were sued for fraud in 2020 regarding two Chicago homes that they flipped. The owners of both of the homes said that the construction was faulty and that they had essentially been duped into buying homes that they paid more than $1 million for. While Victoria only contributed to the design of the houses, her name was, nonetheless, dragged through the mud. Per People, Victoria spoke about the lawsuits in an episode of "Windy City Rehab." She said, "They're holding me accountable too. And I have to hold myself accountable. I'm 50% owner on the LLC because I got into business with a person who cost me everything." 
At one point, the plaintiffs of one of these lawsuits tried to block her from selling her Chicago home. However, this motion failed. The lawsuits against Victoria and Eckhardt were eventually resolved in 2020 and 2021. Despite this, the tension between the two former costars continued.
According to the Chicago Sun-Times, Eckhard filed a motion asking for legal help to split his and Victoria's business assets in July 2021. Victoria agreed to this, with the motion stating "the two are currently unable to effectively communicate or cooperatively manage." In 2023, Victoria revealed to People that she had moved on from the past and was grateful to have a fresh start on a new season of "Windy City Rehab" without Eckhardt.
Alison Victoria's father died
In the midst of the lawsuits and the deterioration of her friendship and working relationship with Donovan Eckhardt, Alison Victoria received another blow when her father died in January 2021. Victoria broke the news on Instagram, where she eulogized her father. She wrote, "He left a lasting impression, as well as his knowledge and wisdom, with all he met. He was so proud and so unconditional with his love and support for us. He was the epitome of a great father and he will be greatly missed." 
Victoria previously told Roku that her love for old homes stemmed from her father driving her around Chicago when she was a child.
Shortly after her father's death, Victoria honored his memory by getting a tattoo of his signature on her wrist. Victoria discussed their wonderful relationship in a sneak peek of Season 3 of "Windy City Rehab" released by People. She revealed, "He'd be the one that said, 'Stand up, dust yourself off, and keep fighting the good fight'." Victoria said that her father was a "huge part of the reason why I didn't fall down" during her legal woes. Victoria explained, "That is why I know that I'm the strongest I've ever been. And that's why I know that nothing will take me down."