Drew Barrymore's Relatable Self-Care Regimen Is Perfect For People With Busy Lives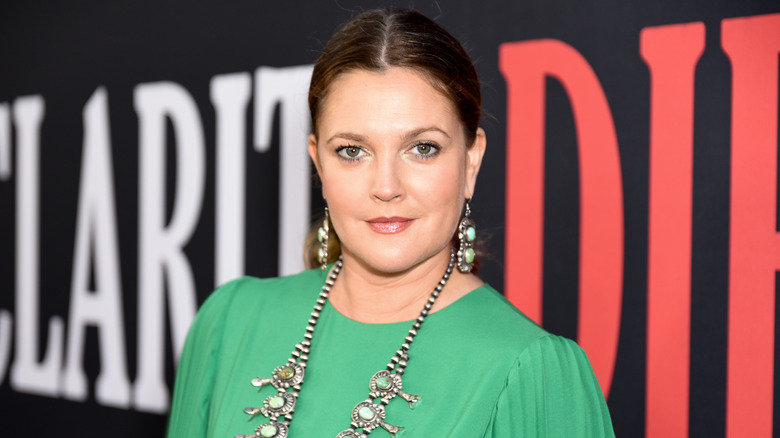 Presley Ann/Getty Images
Drew Barrymore has proven herself to be one of the most real and relatable celebrities in Hollywood. The "Charlie's Angels" star has often spoken candidly about many situations in her personal life and has even admitted that she struggles with self-care rituals such as shaving her legs. Over the years, Barrymore has been open and honest with her fans about an array of topics such as her divorces, parenting, and dating. She never disappoints when it comes to sharing stories about her life and her struggles, such as her past battles with addiction and mental health issues.
Barrymore's ability to be open about her own life has made her an inspiration to many fans. "It's an almost magical effect," the actor's therapist Barry Michels told TODAY in June 2023. Michels went on to reveal that many people, including celebrities, often try to hide the dark parts of themselves from the world. However, Barrymore has found a way to embrace her flaws and find light in tough situations, which is just one reason why her fans love her so much. "When you can accept those parts, you can be more honest and vulnerable with people," Michels stated. Barrymore's difficulty finding the time and energy for self-care is definitely something fans find relatable about her.
Drew Barrymore doesn't have time for self-care rituals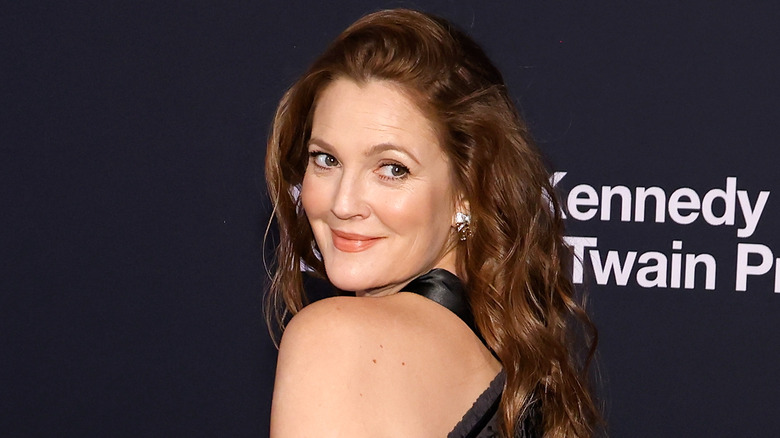 Taylor Hill/Getty Images
Drew Barrymore is a busy mother of two who also cultivates a successful Hollywood career, including hosting "The Drew Barrymore Show," and co-parents with her ex-husband Will Kopelman. This means that the "Scream" star is often too busy or tired to spend hours on self-care rituals. "Self-care and I are not friends," Barrymore told InStyle in March 2023. "My legs aren't shaven. I try to clip my nails down because I don't like dirt under them. I try to work out three times a week with girlfriends, and I usually make it two days a week, which is something ... It's just that there's no time," she explained.
Barrymore also opened up about her specific version of self-care, revealing that taking bubble baths isn't for her. Instead, she likes to have an organized home and systems and routines in place to feel like she's off to a great start to her day. "When it comes to pampering, that's where I think I get a little irritable because I don't have the time for it," she added. "Therefore, what am I? A failure because I'm not f–king getting massages and mani-pedis? Well, s–t, then I guess I am." Instead of self-care rituals, Barrymore explained that she strives for a different kind of routine in her life.
Drew Barrymore strives for inner peace
While Drew Barrymore won't be seen getting massages and enjoying bubble baths on a regular basis, the talk show host did admit that her vision for self-care includes decluttering and trying to manage the stress in her life. "Having less, having systems, making a commitment to live a more peaceful life through less chaos, that's my version of self-care," she told InStyle. Of course, in true Barrymore fashion, the actor frequently jokes about her lack of self-care.
In April 2023, Barrymore took to Instagram to share a hilarious story with her fans, revealing that she had gotten in the bathtub and started to shave her legs for the first time in three months. However, her attempt at self-care was interrupted when her house alarm began blaring. "You can not make this stuff up! Just a moment that I will not let get the best of me... I'll laugh instead," she captioned the post. In the video, the star is seen wrapped in a towel as she walks through her home in an attempt to shut off the alarm. When she gets the situation under control, Barrymore tells fans that her bath was over, but at least she got to shave. The social media post was just another example of Barrymore being real and raw with her fans as she found humor in an everyday annoyance.