Whatever Happened To Days Of Our Lives' Frankie Brady?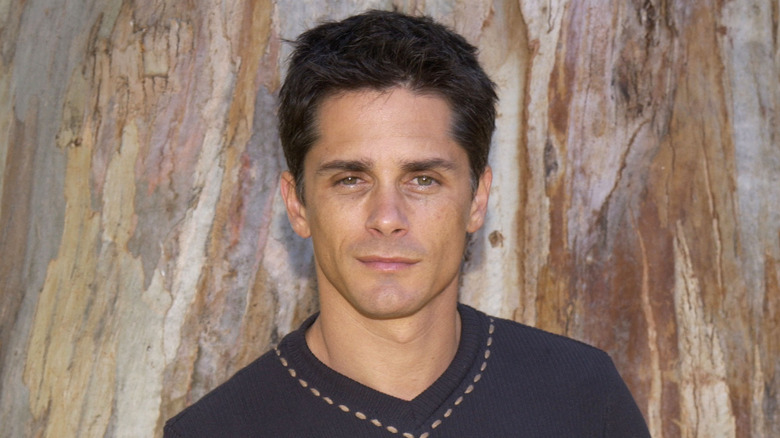 Jean-paul Aussenard/Getty Images
"Days of Our Lives" fans have seen many characters come and go over the years, and one of the most memorable has certainly been Frankie Brady (Billy Warlock). The character was first introduced to Salem in 1986 when he popped onto the canvas as a homeless teenager who was trying to make it by with his younger brother, Max Brady. The two boys were lucky enough to find one of Salem's most beloved families, the Bradys, and were taken in by Caroline and Shawn as their sons. The Bradys even adopted Frankie and Max while giving them a family and a home where they could feel safe.
During his early years in Salem, Frankie befriended Steve Johnson (Stephen Nichols), who became his biggest influence and mentor. However, his life was completely changed when he met Jennifer Horton (Melissa Reeves). It didn't take Frankie long to befriend Jennifer, and he soon fell head over heels in love with her. However, like most teenage romances, there was plenty of drama that went along with their relationship. Jennifer and Frankie got engaged at a young age, but after finding out that mental health issues ran deep in her family, Jennifer pulled away from Frankie out of fear that she would pass any mental problems on to their future children. Meanwhile, Eve Donovan (Charlotte Ross) was busy trying to break up the couple because she wanted Frankie for herself.
Frankie and Jennifer couldn't make things work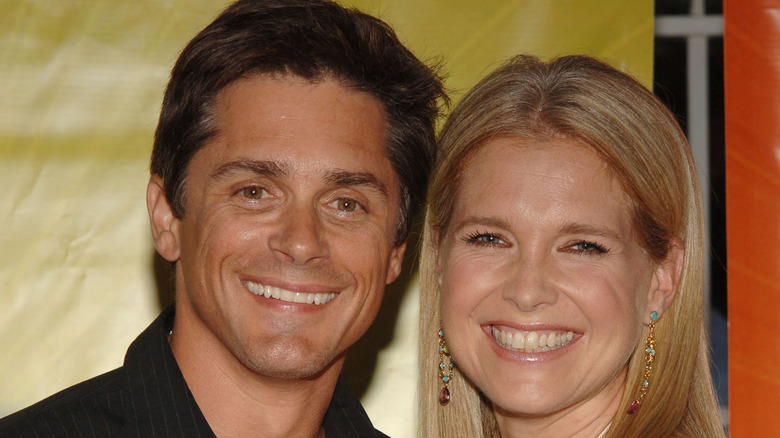 John Sciulli/Getty Images
During Frankie Brady and Jennifer Horton's brief split, "Days of Our Lives" viewers watched him turn to a woman named Paula Carson. The two had a quick fling before Frankie and Jen eventually got back together. However, Eve Donovan found out about Frankie's affair with Paula and couldn't wait to spill the beans to her nemesis, Jennifer. After finding out about Frankie's fling, Jennifer was hurt. The couple couldn't seem to make things work, and Frankie eventually left Salem. Jennifer eventually moved on and fell in love with Jack Deveraux (Matthew Ashford).
Two years after leaving Salem, Frankie was kidnapped by Lawrence Alamain upon finding out that he was the brother of Carly Manning. When Jack came looking to save the day, he was also captured and placed in the cell next to Frankie. Eventually, both of the men were freed and returned home to Salem. Frankie was excited to see Jennifer, but when he realized that Jack and Jen were in love, he stepped back. Frankie later reunited with Eve and the two began a relationship. Eve even asked Frankie to marry her, but Frankie knew that Eve wasn't the right woman for him. He decided to leave Salem again and start a new chapter of his life.
Frankie and Jennifer had a brief marriage in 2006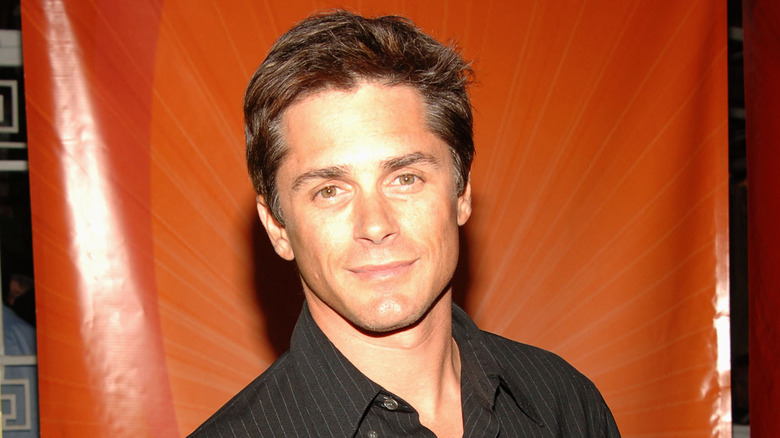 John Sciulli/Getty Images
Years after leaving Salem, Frankie Brady returned to his hometown. At the time, Jack Deveraux believed that he had a terminal illness and asked Frankie to look after Jennifer Horton after his death. Jack left town and was presumed dead. Of course, Jennifer was devastated by her husband's passing, but Frankie kept his word and was there for Jen during the tough time. Jennifer and Frankie's romance was rekindled during Jack's absence, and the couple fell back in love. They eventually got married, but after Jack found out that he was going to survive his illness, he returned to Salem in a shocking storyline.
Jack's return led to a terrible situation for Jennifer, who was caught in a love triangle with Frankie and Jack. Although she was married to Frankie at the time, Jennifer chose to reunite with Jack, and she and Frankie split. Sadly, Frankie decided to leave Salem again, and he hasn't been seen by viewers since 2006.
While Frankie and Jennifer's relationship may be over for good, "Days of Our Lives" fans would still like to see the former character return to Salem for a new storyline, and perhaps he could bring his adoptive brother Max with him as well.