Selma Blair Almost Landed Katie Holmes' Iconic Dawson's Creek Role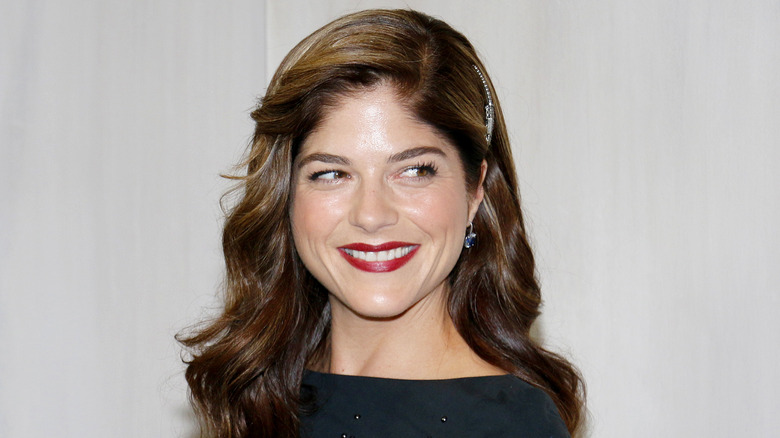 Tinseltown/Shutterstock
"Dawson's Creek" is one of the most beloved teen dramas of all time. The show featured a young and talented cast that included James Van Der Beek as Dawson Leery, Michelle Williams as Jen Lindley, Joshua Jackson as Pacey Witter, and Katie Holmes as Joey Potter, the loveable and conflicted girl next door. However, Holmes nearly lost out on the role to none other than Hollywood fan-favorite Selma Blair.
The character of Joey was easy to root for. She came from a broken home with lots of family drama, and she harbored a years-long crush on her best friend Dawson before falling hard for his best friend Pacey. She had a rivalry with Jen, she was shy and quiet yet fearless and brave, and of course, she was stunningly beautiful. Viewers watched Joey blossom during the series, finally coming into her own and discovering who she was and what she wanted.
Holmes seemed like the perfect fit for the role of Joey. However, before she was cast, the role nearly went to Blair, who became known for her work in films like "Legally Blonde," "Cruel Intentions," "The Sweetest Thing," and more. While Blair likely would have made a great Joey Potter, it's hard to imagine anyone but Holmes portraying the character.
Katie Holmes beat out Selma Blair for the role of Joey Potter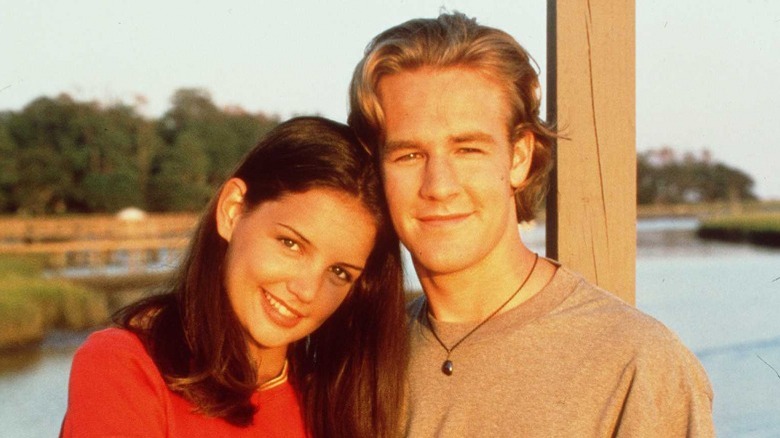 Getty Images/Getty
In 2018, Kevin Williamson, the creator of "Dawson's Creek," opened up about the casting choice, admitting that he nearly gave the part of Joey Potter to Selma Blair before being introduced to Katie Holmes. "I really loved Selma until, of course, I got the infamous videotape from the basement of the Holmes family in Toledo, Ohio," Williamson confessed to Entertainment Weekly. "And when that [audition] video showed up, it changed my whole life."
Holmes admitted that landing the role of tomboy Joey on the teen drama was a bit scary for her as she was still very new to the acting game. "I was still a teenager, and it was nice to read a script that felt like it expressed things that I was still trying to understand for myself and, I mean, the experience was very overwhelming because I was brand new," Holmes told the outlet of her casting. Of course, landing the role of Joey was a breakout opportunity for Holmes, who went on to earn parts in movies like "Jack and Jill," Disturbing Behavior," "Batman Begins," and "Logan Lucky."
Selma Blair doesn't hold a grudge against Katie Holmes
Shortly after it was revealed that Katie Holmes beat out Selma Blair for the role of Joey Potter on "Dawson's Creek," Blair took to social media to share her thoughts on the missed opportunity. Blair posted a photo of herself with both Holmes and Sarah Michelle Gellar, revealing that she had not only missed out on playing Joey but also lost out on the role of Buffy Summers in "Buffy The Vampire Slayer" to Gellar (a role that Holmes had turned down). However, the actor doesn't hold a grudge against either of her fellow stars.
In fact, Blair praised Holmes' portrayal of Joey on the former hit series. "In honor of #creekweek and all things new again. I have always admired these ladies. Even if I didn't get the part of #joeypotter. That role was all @katieholmes212 and I loved watching her from the start. I auditioned for #Buffy but didn't even come close. But I have a friend for life 💛 love you @sarahmgellar this was the night we won #bestkiss #mtvmovieawards2000," Blair captioned the throwback Instagram photo. Although Blair never got to play the role of Joey on "Dawson's Creek," she became an icon of the '90s and '00s herself, proving that all is well that ends well.