Why Kody Brown's Daughter Gwendlyn Has Beef With Joy Behar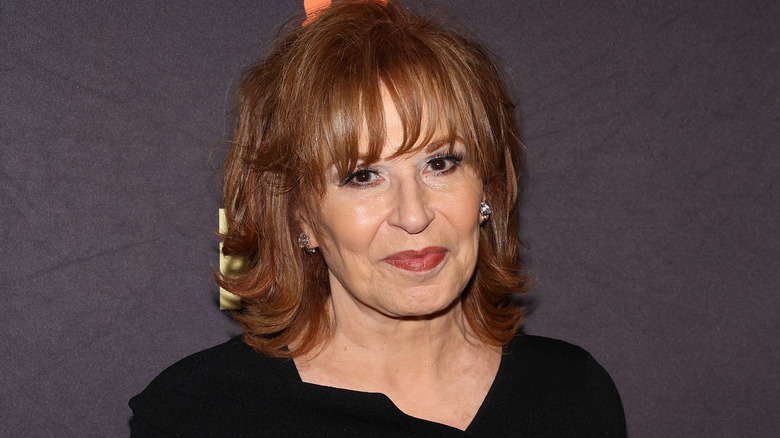 Arturo Holmes/Getty Images
After 13 years on the air, "Sister Wives" is a staple TLC show. The reality series first debuted in 2010 and documents a polygamist family — Kody Brown and his wives, Meri Brown, Janelle Brown, Christine Brown, and Robyn Brown (currently, Kody is only still romantically involved with his long-suspected favorite wife, Robyn). Altogether, there are 18 kids in the large family. On April 26, 2023, Variety revealed that "Sister Wives" will return for Season 18 and follow the aftermath of multiple relationships ending. 
Kody's 11th child and star of the show, Gwendlyn Brown, is 21 now and has her own YouTube channel. Gwendlyn posts videos where she watches old episodes of the show and reacts to them for her 132,000 subscribers. When she reacted to the season premiere of the show's second season, the YouTuber was not too pleased with a certain old clip of Kody appearing on "The View." In particular, Gwendlyn expressed her frustration with host Joy Behar for making what she considered to be an out-of-line comment. 
Gwendlyn doesn't like how Joy spoke to her father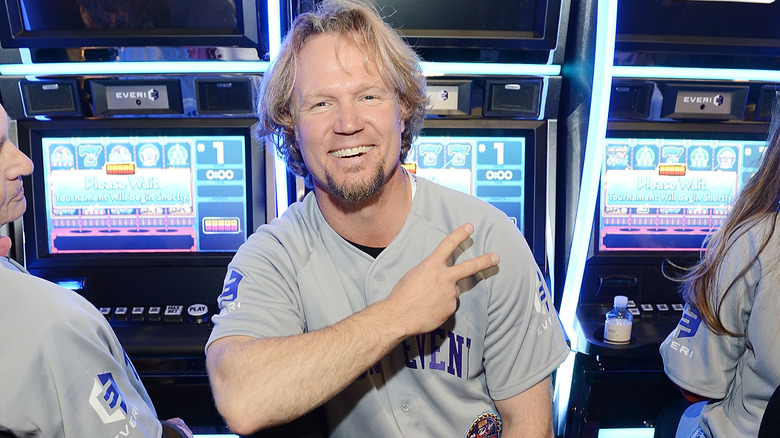 Denise Truscello/Getty Images
In a June 9, 2023 YouTube video, Gwendlyn Brown reacted to the Season 2 premiere of "Sister Wives," and she did not hold back from sharing her honest opinions. During the episode, there's a clip of Kody Brown and his wives appearing on "The View" together to discuss the show. In the interview, host Joy Behar asked the "Sister Wives" star how many wives he wanted and then asked him, "Can I be the fifth wife?" In response, Kody laughed awkwardly and Gwendlyn's mom, Christine Brown, can be heard saying, "Um." Gwendlyn smirked. "Not my mom saying, 'Um,'" she says in the YouTube video.
"That was a serious problem ... women just wanting my dad," Gwendlyn pointed out. She recalled having to switch classes in school at one point because there was a teacher who was so "creepy" about her father. "She was weird," the reality star remembered. "Oh my gosh. She wasted like half the entire class just gossiping with me about how much she loved my family."
Gwendlyn hasn't always defended Kody
Although Gwendlyn Brown did defend Kody Brown in that recent video, she hasn't always sung her father's praises. In her April 28, 2023 reaction video to the very first episode of "Sister Wives," Gwendlyn took a shot at his parenting. During the episode, there's a moment when Meri Brown talks about the upsides of their family situation. "It's definitely a benefit to this lifestyle to have somebody there and in place if anything were to happen," she says in the clip. Gwendlyn pointedly replies in her response video, "'cause dads are useless and they can't take care of the children."
The YouTuber also shared some thoughts about Kody in a March 2023 video. When a fan called her dad a "massive misogynist" in a question, Gwendlyn said, "I'm just glad it's not something I inherited because that would suck." She added, "I think the way he was raised made it difficult for him to get out of those ideas — which is not an excuse ... dad's opinions and thoughts tend to benefit him, I think, so that's why I assume he chooses to think that way."