Medium Allison DuBois Talks Double-Edged Sword Of Predicting Kyle Richards' Marital Strife - Exclusive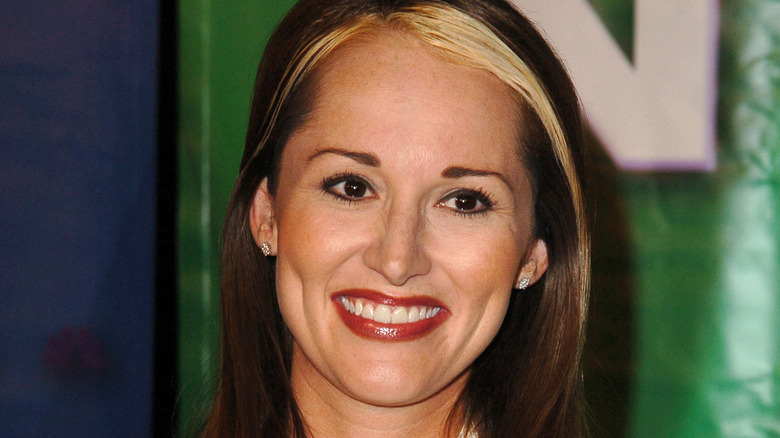 Steve Granitz/Getty Images
Back in 2010, famed psychic medium Allison DuBois appeared on an instantly iconic episode of "The Real Housewives of Beverly Hills" as a dinner party guest of Camille Meyer (nee Grammer). At one point during the tense meal — DuBois, who runs a college of Mediumship, a college of Healing, a college of Earth Magick, and a college of Astrology through DeadUniversity.com — picked up on something about Kyle Richards' marriage and outright told her that things wouldn't work out. Yep, sparks flew.
Following People's bombshell report about Richards and her husband Mauricio Umansky having reportedly separated, The List reached out to DuBois to ask her a few questions about this sort of full circle moment. For starters, how does the host of "The Deadlife Podcast" feels about being such a key part of an iconic moment in pop culture?
"Well, I never expected to make such waves on a show, I was just there as Camille's friend, I thought. I'm not exactly happy to be tied to women who put me through the wringer, but I love the fans who appreciate me for being straightforward," DuBois told The List exclusively. As for what she thinks about Richards' future now? Well, Dubois — who takes private bookings via booking@allisondubois.com — had a very pointed answer.
Allison DuBois hasn't thought about Kyle Richards in years
Allison DuBois shared that people were blowing up her phone after the Kyle Richards news broke, so she took to her Facebook fan page as well as her Instagram to release a statement. "I don't wish Kyle ill, I hope she finds what she's looking for. I guess I'm the only one who 'saw' this coming. People kept telling me I was picking up on Camille's divorce NOT Kyle (Okay, you armchair psychics can sit down now)," she wrote. 
In her exclusive interview with The List, we asked DuBois if she recalled seeing anything else regarding Richards, such as her finding love again since the psychic told her that she would only be married twice (Richards' first husband was Guraish Aldjufrie). "Honestly, I told her what I saw then, and I haven't thought about her life since," she exclusively told The List. DuBois, who often shares videos on her YouTube channel, also confirmed with The List that no other Housewives have reached out to her in light of the recent news. 
Richards and Umansky have since released a joint statement denying they are headed for divorce — but there's a catch. "However, yes, we have had a rough year. The most challenging one of our marriage. But we both love and respect each other tremendously," their Instagram statement read in part.