Who Was Days Of Our Lives' Melissa Horton?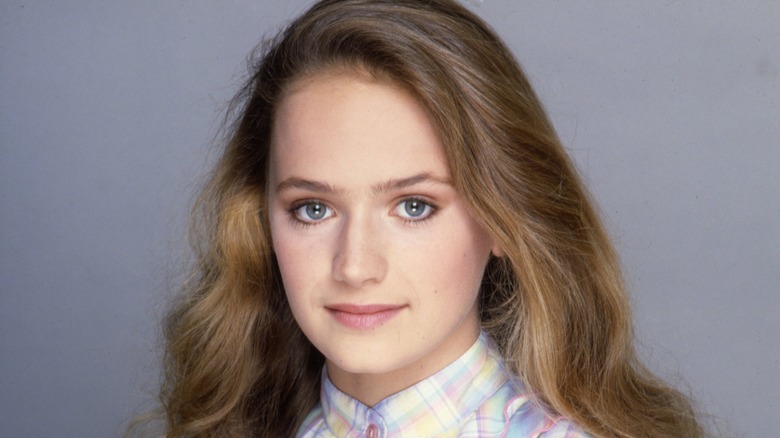 Donaldson Collection/Getty Images
It's been several years since "Days of Our Lives" viewers have seen or heard from Melissa Horton. However, longtime fans of the soap opera will likely remember Melissa and all of the drama surrounding her life. Over the years, the role of Melissa was played by actors such as Kim Durso, Debbie Lytton, and Camilla Scott. However, Lisa Trusel is best known for portraying the role. Melissa was born in 1971 to her birth parents Jim Philips and Linda Patterson. However, she was aged into a teenager in the 1980s when she ran away from her mother and came to Salem. During this time, she learned that she was left half of Mary Anderson's manufacturing company. She was also taken in by beloved Salem couple Mickey and Maggie Horton.
Melissa wanted to pull her weight, so she began working at a local establishment called Shenanigans. It was there that Melissa met Pete Jannings (Michael Leon), a member of the local Salem gang called the Vipers. Melissa caught Pete stealing food from the restaurant, and he panicked and kidnapped her so she wouldn't tell authorities. Pete wanted to leave town with Melissa, but a snowstorm stopped his plans and the two were forced to take shelter at the old Horton family farm.
During their time together at the farm, Pete and Melissa from "Days of Our Lives" got to know each other and grew close. However, the police quickly showed up and Pete was arrested.
Melissa Horton had a rocky relationship with Pete Jannings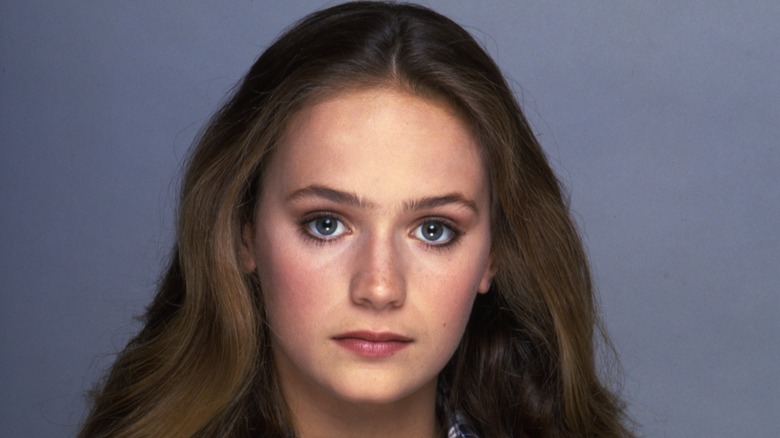 Donaldson Collection/Getty Images
After Pete was arrested, Melissa refused to press charges against him. However, the drama didn't stop there. "Days of Our Lives" viewers watched Melissa and Pete secretly date and fall in love. Sadly, tragedy struck when a rival gang called The Warriors came to Salem. The Warriors and the Vipers got into a dangerous and deadly rumble, which included gunfire. When one of Pete's closest friends was hit by a bullet, Pete retaliated by shooting his own gun. However, he accidentally shot Melissa's adoptive father, Mickey, per Bella Online. Maggie and Mickey ended up sending Melissa away for the summer to separate her from Pete. At the same time, Pete wanted to use the opportunity to become a better man, and someone that the Hortons would approve of. Although Pete left his life of crime behind for a while, he began working as a male stripper to help his financial situation. He worked at the establishment in order to earn money to start his life with Melissa.
Sadly, Pete and Melissa's relationship was far from easy following the gang activity. Pete hurt Melissa further when he was found in bed with her mother, Linda, and got a woman named Ivy pregnant (via Soap Opera Digest). Melissa encouraged Pete to marry Ivy. Eventually, the two did find their way back to each other. They got married in 1986. However, Pete's involvement with mobster Victor Kiriakis ultimately tore them apart.
Melissa Horton is a dancer and singer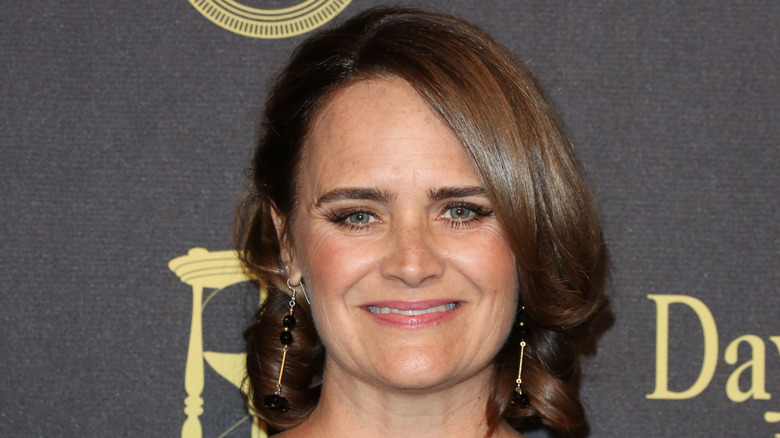 Paul Archuleta/Getty Images
After marrying Pete, Melissa joined a dance company to pursue her dreams of becoming a dancer. That's when she started an affair with her dance partner, Lars Englund. During her dancing career, Melissa suffered injuries to her leg. Eventually, she was forced to give up dancing, and she and Pete split. Lars left town and Melissa turned her romantic interests towards Jack Deveraux (Matthew Ashford). Sadly, during this time, she was accused of trying to kill Kayla Brady (Mary Beth Evans). After her name was cleared, she and Jack called it quits. She eventually moved to Nashville, where she pursued work as a singer. She also gave birth to a son off-screen named Nathan Horton, who later became a doctor. However, Nathan's father has never been revealed.
Melissa has returned to Salem over the years for big events such as Mickey's funeral and the loss of her grandmother, Alice Horton. However, she has spent much of her time in Nashville. In her adult years, Melissa also formed a bond with her sister Sarah Horton (Linsey Godfrey) when Sarah moved to Nashville to live with Melissa for a period of time. Although Melissa hasn't been seen in Salem for some time, "Days of Our Lives" fans would likely not object to her return, and possibly even some answers about the biological father of her son, Nathan, which could make for a juicy storyline in the future.