Why Days Of Our Lives' Kate Abandoned Her Children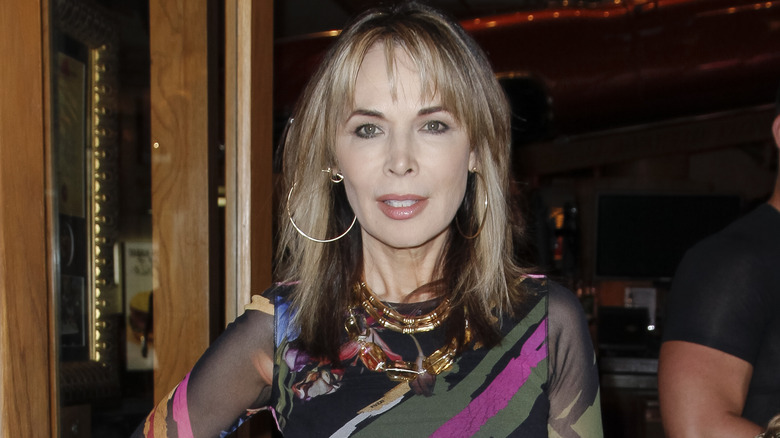 Tibrina Hobson/Getty Images
Kate Roberts (Lauren Koslow) is one of the most interesting and beloved characters on "Days of Our Lives." Kate was first introduced in 1993 when she came to Salem with her son, Lucas Horton (Bryan Dattilo). Kate began working closely with Victor Kiriakis (John Aniston) at Titan Industries, but it was soon revealed that she had a very mysterious origin story. Kate and Victor began falling in love, but Kate was haunted by her past. It seemed she couldn't escape her bad blood with Laura Horton, who shamed Kate for having an affair with her husband Bill Horton several years before. It was later revealed that Kate had turned to Bill for comfort and solace away from her abusive husband Curtis Reed and that Lucas was Bill Horton's son. Sadly, Kate also had two other children whom she was estranged from for several years.
Kate's first husband, Curtis, was a truly terrible man who made Kate's life miserable. He was controlling and jealous, and when he found out that Kate had not only been sleeping with Bill, but was also pregnant with his child, he beat her and left her bloodied on the side of the road while abducting their two children. However, that wasn't the worst of it, and the drama involving Kate and her many children was only just beginning.
Kate was stunned to find that Billie and Austin were her presumed dead children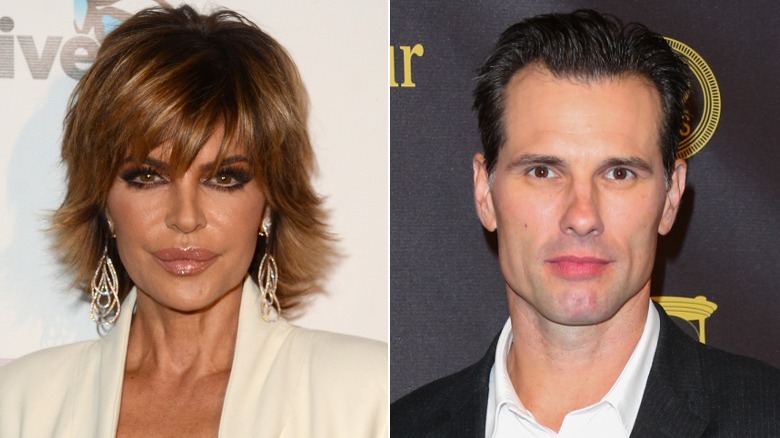 Kathy Hutchins/Shutterstock & Paul Archuleta/Getty
After Curtis abducted his and Kate's two children, he staged a car accident to make it look like the kids had died. However, he faked their deaths and changed their names. At the time the children were very young, and Kate believed Curtis when he told her about the car accident. Several years later, "Days of Our Lives" viewers met Billie Reed (Lisa Rinna) and her brother Austin Reed (Austin Peck). The siblings came to Salem to build their lives, but Curtis followed them and caused trouble for the duo. It was revealed that Curtis had abused Billie and Austin as children, causing lifelong problems and trauma for the siblings. While in Salem, Curtis also told Kate that they had never officially divorced and he blackmailed her for money to keep the secret from her second husband Victor.
Eventually, the truth came out that Billie and Austin were actually Kate and Curtis' children. Kate, Lucas, Billie, and Austin were all stunned by the revelation. When Curtis was eventually found dead, Kate, Billie, and Austin were all considered suspects in his murder. However, it was ultimately discovered that Stefano DiMera (Joseph Mascolo) had killed Curtis.
"Days of Our Lives" fans watched Kate build solid and loving relationships with both Billie and Austin over the years. However, that wasn't the last time that Kate would find out that she had been estranged from a pair of her children.
Kate was also kept away from her kids Rex and Cassie for years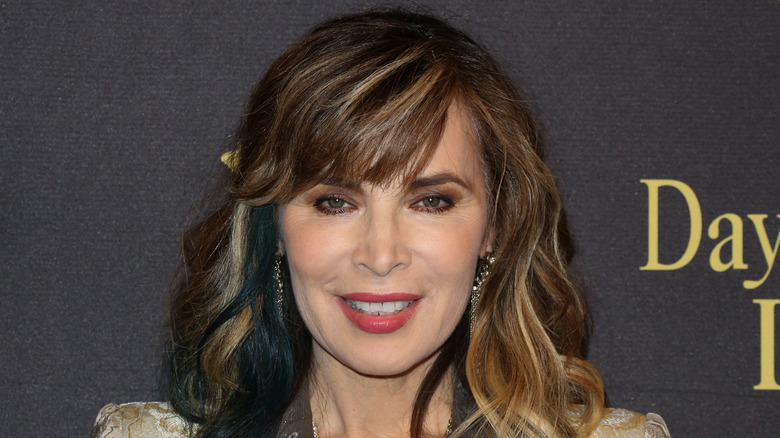 Paul Archuleta/Getty Images
Years after reconnecting with Billie and Austin, Kate learned that she had two more children. In addition to her two oldest kids with Curtis, her love child with Bill, and Philip, whom she welcomed with Victor during their marriage, Kate was the victim of one of Stefano's plots. During a celestial event in Salem, "Days of Our Lives" fans saw the arrival of mysterious beings Rex and Cassie. When they were found by Shawn Brady and Belle Black, Rex and Cassie were thought to be aliens and were dubbed the Gemini Twins. However, it was later discovered that Rex and Cassie were the biological children of Kate and Roman Brady (Josh Taylor).
Several years prior, Stefano had stolen samples from both Kate and Roman and genetically engineered Rex and Cassie in a lab. He then implanted the embryos into Marlena Evans (Deidre Hall) during a time when he was holding her captive, and she gave birth to the pair. Although their arrival into the world was shocking to say the least, Rex and Cassie bonded with their parents and their newfound siblings over the years before they both eventually decided to move out of Salem.
Kate's lost decades with four of her children are something that she'll never be able to get back. However, she has proven herself to be a fierce and loyal mother to all of her kids throughout her era in Salem.