Drew Barrymore Slid Into These Stars' DMs To Be Friends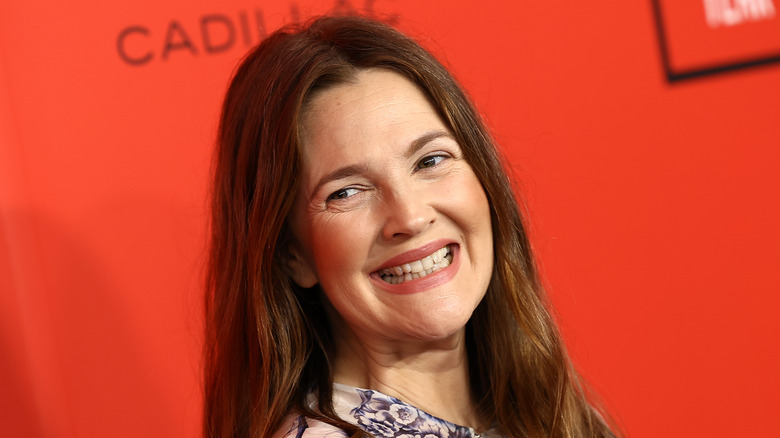 Arturo Holmes/Getty Images
Actor Drew Barrymore has made a name for herself as host of her own talk show in recent years by being warm and welcoming. Speaking to Jimmy Fallon on "The Tonight Show," Barrymore touchingly spoke about how close she gets to the guests on her show, stating, "I love people. I love every human being on the planet. I'm fascinated. Everyone has a story. Every person is exceptional and interesting. It is so fun to literally get to be a conversationalist at work."
With this in mind, it definitely tracks that Barrymore is always open to making new connections. On a 2022 episode of E's "Down in the DMs," a segment in which celebs share who they have been messaging (aka DMing) on the down-low, Barrymore revealed that she has used the DMs feature to her advantage on a few occasions. "I slid into Gigi Hadid's DMs," she shared. "I just was like, 'I love you! If you're ever around, I would love to hang out.""
However, as mentioned above, Gigi Hadid isn't the only famous person whose DMs Barrymore has slid into.
The host loves taking the opportunity to chat with others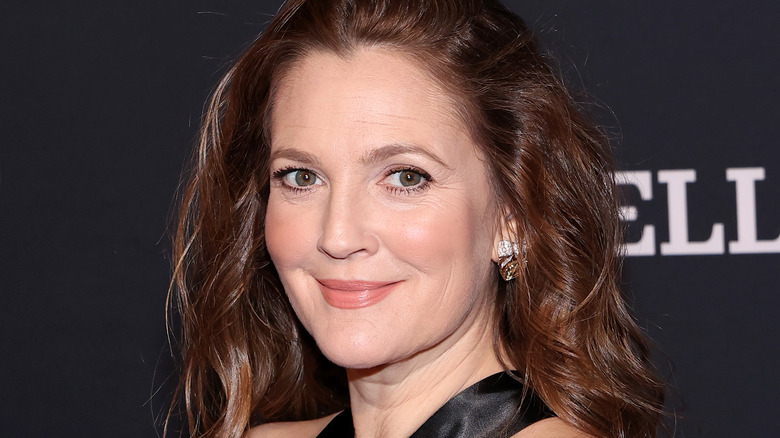 Paul Morigi/Getty Images
During the same "Down in the DMS" segment, Drew Barrymore shared that she is a fan of one particularly famous TikToker. "I've been DMing with Charli D'Amelio, which is so fun," she gushed. "I'm a fangirl of hers."
Despite her proficiency with DMing, Barrymore said that she considers herself a "dinosaur with tech." However, what she seems to love about DMing is how easy it is to do, saying, "It's crazy you can just reach out to anyone." Barrymore also had some encouraging advice for those too nervous to do the same, telling them: "What have you got to lose? They don't answer you back? Some of them don't to me, too, so don't feel bad!"
It's Barrymore's warm and encouraging personality that has endeared her to so many, and we can imagine that any celeb receiving a DM from Drew Barrymore herself would be no less than thrilled about it.
She has also spoken about DMs and dating in the modern world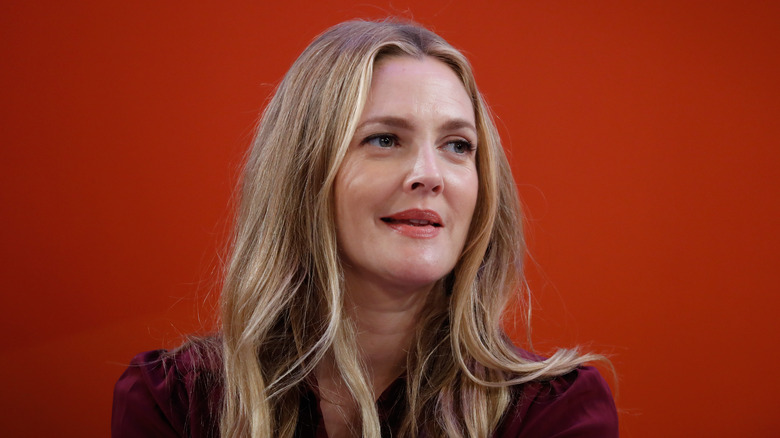 John Lamparski/Getty Images
She may be a fan of sending a DM or two, but how does Drew Barrymore feel about dating these days? Though she has strong feelings regarding her ex Justin Long, the talk show host seems ready to move on and find love again. Talking about modern dating on "Down in the DMs," Barrymore joked, "Who needs dating apps when you've got DMs?"
She also spoke about who she prefers to make the first move in the dating world. "I don't know what to do, I'm old fashioned and I'm waiting for the guy to make the move. And you can see how well that's going for me," she added, referencing her relationship status. Moreover, only a few months later, Barrymore told Whoopi Goldberg on an episode of "The Drew Barrymore Show" that she is fully open to dating again.
If her bubbly personality is anything to go by, we can't imagine that Drew Barrymore struggles to get anyone on her side.