Who Was Days Of Our Lives' Cal Winters? A Look Back On The Villain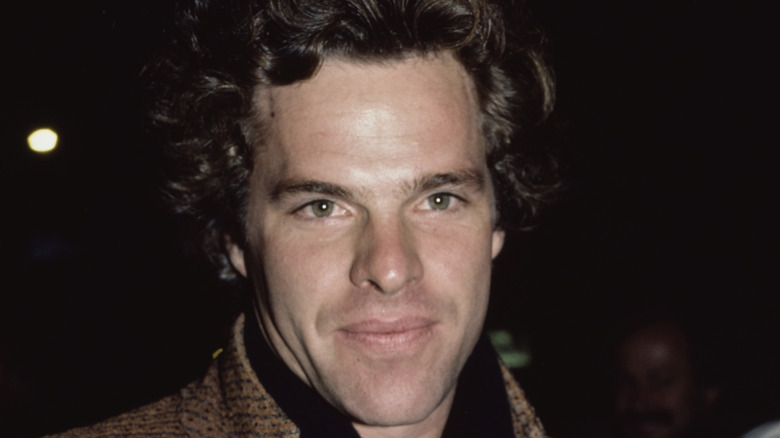 Michael Ochs Archives/Getty Images
"Days of Our Lives" fans first met the character of Cal Winters in 1989 when actor Wortham Krimmer originated the role that was later taken over by Joseph Bottoms in 1991. Cal was an army lieutenant from Diana Colville's (Genie Francis) past that was presumed dead. However, Cal came to Salem to find Diana just days before she was set to marry John Black (Drake Hogestyn), who at the time believed himself to be Roman Brady. Diana was shocked to see Cal, who claimed that he was Diana's husband. Diana insisted that she and Cal were never married. Cal eventually confessed to lying about the marriage. However, he still refused to give up hope on winning Diana's affection from John.
Cal even confronted John at gunpoint, and the two got into a heated argument. The gun went off, and John was shot. He fell into a coma, and Cal was arrested for the incident. However, Cal knew that it was Diana who shot John by accident. Diana used hypnosis to remember what really happened and finally learned that she was the person who pulled the trigger while trying to shoot Cal. She nervously fled Salem but later returned and was revealed as Leo Stark's mother. Meanwhile, Cal was released from prison.
Cal became obsessed with Kimberly Brady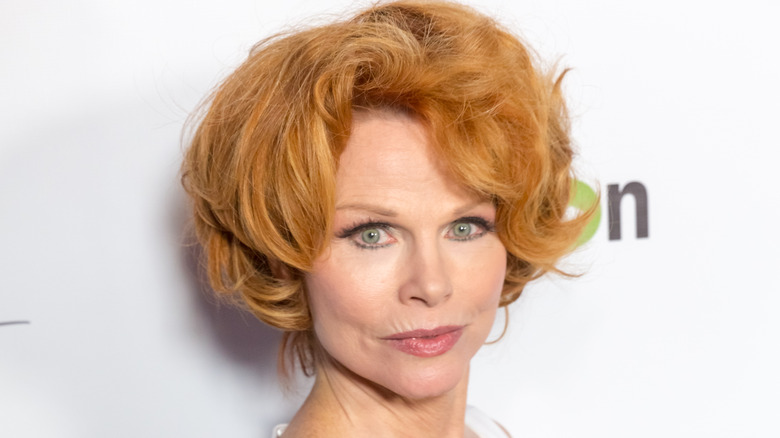 Greg Doherty/Getty Images
After having his name cleared, Cal Winters went on to become a private detective in Salem, helping other "Days of Our Lives" characters with their investigation needs. While working in the field, he befriended Kimberly Brady (Patsy Pease), and the two began to have feelings for one another. At the time, Kimberly believed that her husband, ISA agent Shane Donovan (Charles Shaughnessy), was dead, and Cal helped her work through her grief. However, once Kimberly and Cal got intimate, the unthinkable happened, and Shane returned to Salem alive and well. Cal became obsessed with Kimberly, and after Shane returned home, he knew he could lose her.
Cal then made Kimberly believe she was in danger by faking break-ins at her house. He even gave her a gun to protect herself. So, when Shane returned to the couple's former home, Kimberly was so scared that she shot her husband. Despite the mishap, Kimberly and Shane reconnected and got back together. A woman named Rebecca Downey had learned of Cal's mind tricks on Kimberly, but before she could tell her what was happening, Cal killed her. He later kidnapped Kimberly and held her hostage in a mountain cave. Eventually, Shane saved his beloved wife, and Cal was sent to prison.
Cal was thought to be Theresa Donovan's father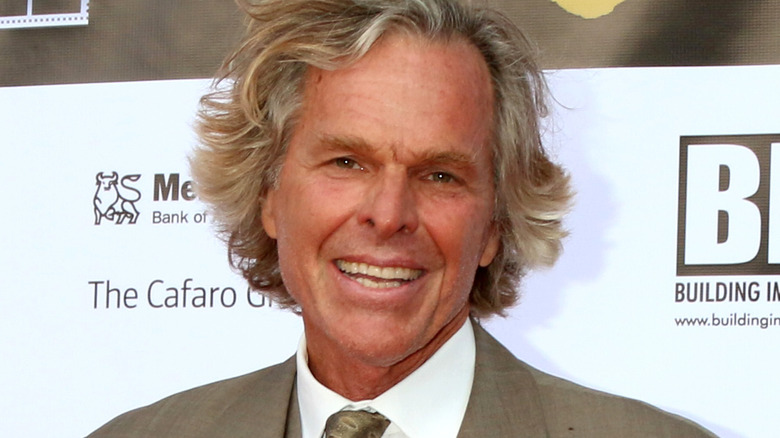 Kathy Hutchins/Shutterstock
After Cal Winters went to prison for his crimes, "Days of Our Lives" fans watched him do everything he could to keep Shane Donovan and Kimberly Brady apart. When Cal learned that Kimberly was pregnant, he blackmailed one of his army friends into convincing Kimberly that the baby she was carrying belonged to Cal, not Shane. Kim considered ending the pregnancy, which put a strain on her relationship with Shane. The two eventually split, and Kim gave birth to her first child — a daughter named Jeannie, who later used her middle name and went by Theresa Donovan. Cal broke out of prison in hopes of getting everything he wanted. He kidnapped both Kimberly and her sister Kayla Brady (Mary Beth Evans). However, the pair were quickly rescued, and Cal was arrested yet again.
Later, Kimberly tricked Cal into admitting he wasn't the baby's father when he told her the little girl needed his blood for a medical emergency. Cal came clean, revealing that he couldn't donate to the baby because he wasn't her biological father, revealing that Shane was the man who fathered the little girl after all. Cal was sent back to prison and hasn't been heard from since.
Although Cal Winters is a character that many of today's "Days of Our Lives" viewers may not remember, he could always come back into play as a Salem villain seeking revenge on his old enemies.