The Career Kim Kardashian Thinks She Would Have If She Hadn't Chosen Fame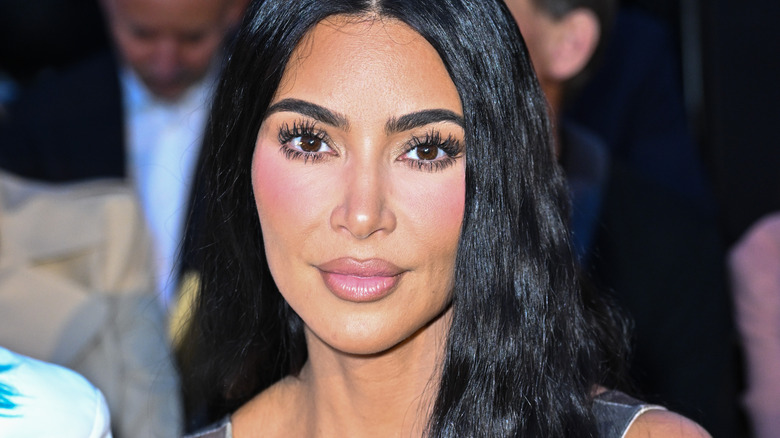 Stephane Cardinale - Corbis/Getty Images
No one is immune to falling into the occasional "what if" rabbit hole — not even A-list celebrities like Kim Kardashian, who joined the exclusive billionaires' club in 2021. Despite all that money, the business mogul and mom of four has her fair share of worries and ponderings about the life she could have led if the Kardashians hadn't become, well, the Kardashians. 
Indeed, few families in recent history have had such a meteoric rise to fame and notoriety as the Kardashian clan. From the patriarch, Robert, defending O.J. Simpson in his widely watched 1994 trial to Kim entering the public eye as Paris Hilton and Lindsay Lohan's personal shopper ten years later, the Kardashian family has been circling fame for decades. 
And now, as all of Kim Kardashian's businesses continue with varying degrees of success, the family and its members remain in the public eye. But on a recent episode of "The Kardashians," Kim entertained the idea of what her life might've been like in another universe.
The alternate paths Kim's passion might've led her down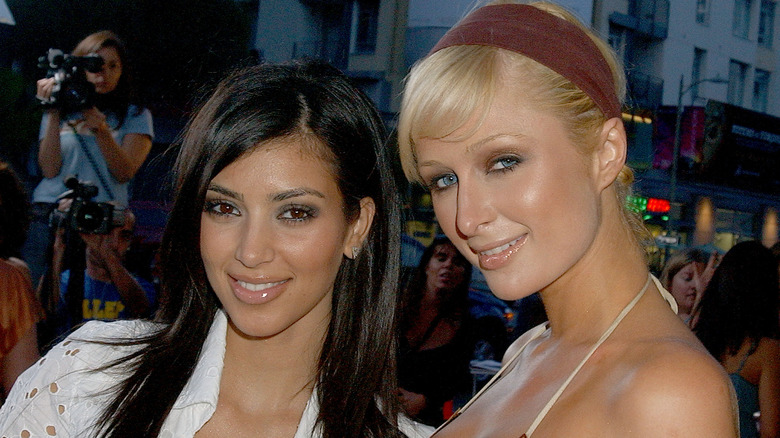 Gregg Deguire/Getty Images
While spending quality time with her daughter, North, and the father of her niece and nephew, Scott Disick, Kim contemplated what life would have been like if the family hadn't continued their pursuit of fame. Per People, Kim guessed that she would've been working at Macy's. And sure, a department store job pales in glamorous comparison to Kim's current gig, but it's not too far off from her passions. 
In a 2017 interview on "Watch What Happens Live with Andy Cohen After Show" (via Bravo), Kim dove into greater detail about her first A-list job with Paris Hilton. "I would work with Paris, and I would love to organize and clean out their closets and get rid of all their stuff and sell it on eBay and then shop for them, shop for her. That was my job. I loved it."
So, all things considered, a job styling shoppers at a world-renowned department store doesn't sound too off the mark for Kim.
Staying true to her interests all these years later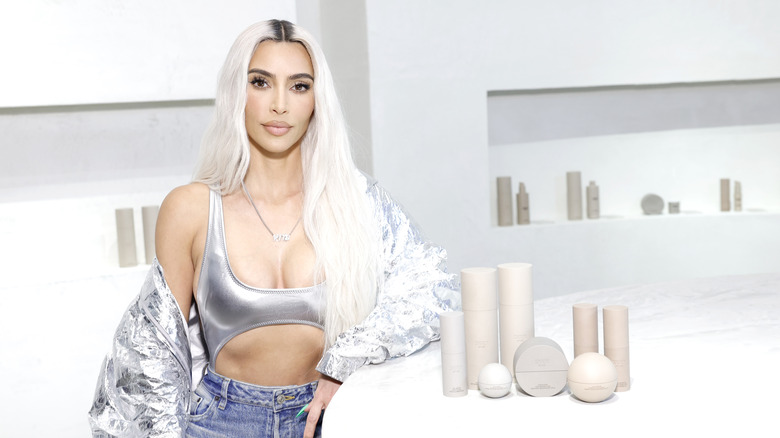 Stefanie Keenan/Getty Images
Besides her proximity to the musical world by marrying Kanye West and the reality TV show empire her family has created, Kim has stayed true to her interests and skills throughout her ascent to stardom. She might've started in the universe of tabloids and TV, but these days, Kim is a bonafide business mogul. 
From fashion to beauty to video games, Kim has proven she has a knack for capitalizing on and successfully packaging today's trends. Most recently, she's been focused on her lounge- and sleepwear line, SKIMS, which can now make the impressive claim of being the official underwear of the Olympic games as of 2021, and her skincare line, SKKN by Kim. 
Love them or hate them, the Kardashian family has made a massive impact on pop culture. Kim mentioned to Disick in the "Kardashians" episode that she worried about her mom, Kris, regretting placing her family in the limelight. But according to Kim, there's nothing to worry about, because she can handle it all.