Lil Jon's Journey From Rapper To HGTV Design Star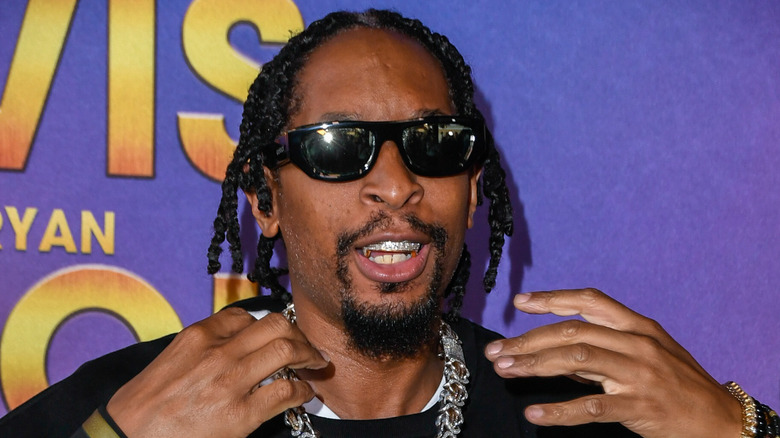 Mindy Small/Getty Images
Everyone knows Lil Jon, the successful rapper with big hits in the early 2000s, including "Get Low" in 2003, "Snap Yo Fingers" in 2006, and more recently, "Turn Down For What," released in 2013. Lil Jon was born in 1971 and was always passionate about music. At age 15, he taught himself how to DJ, hosted house parties, and DJ'd at local clubs. After high school, he continued to DJ in all the downtown clubs in Atlanta. This is where he met music producer Jermaine Dupri, who got Lil Jon his start after Lil Jon made such an impression on him with his presence and skill as a DJ.
Years later, Lil Jon collaborated with the East Side Boyz and produced several songs, including the hit "Who U Wit?" which coined the slang word "crunk,"  meaning to get crazy and drunk, which was afterward used frequently in the world of hip-hop and still in general use today. Over the years, Lil Jon has worked with many other artists collaborating, spitting verses in the middle of their songs, and featuring popular artists in his solo work. 
But despite Lil Jon's hip-hop appearance, he is a man of many talents who has seamlessly gone from music to TV. 
Lil Jon in television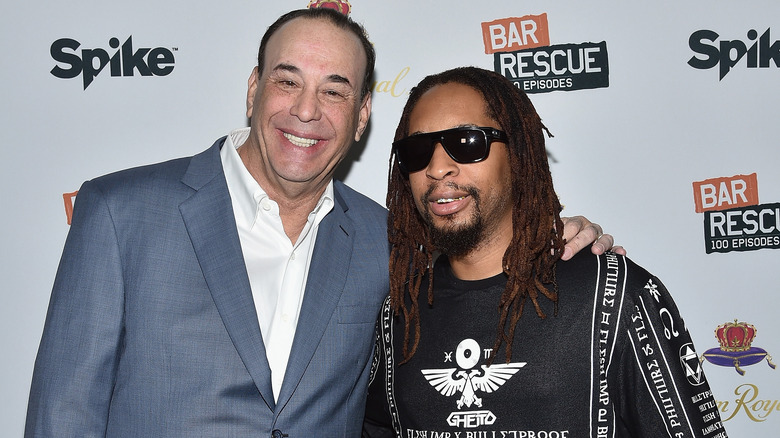 Mike Coppola/Getty Images
With his dynamic personality, Lil Jon has easily made it onto TV several times and onto the big screen in "Scary Movie 4" as the gloating driver and as the voice of Jang Ryang in the American remake of "Volcano High," which was originally a South Korean film. Lil Jon also voiced animated characters in several outlandish cartoons, including "Crank Yankers," "Class of 3000," created by fellow Atlanta rapper André 3000, and "Robotomy."
His TV appearances have been in multiple genres, including reality, comedy, and drama. Audiences and fans may remember him from appearances over the years in shows such as "Andy Milonakis," "Chappelle's Show," "Hell's Kitchen," "American Idol," "Bar Rescue," "The Bachelorette," "Hip Hop Squares," and one of his favorite TV shows, "The Walking Dead." Another show, "Tiny House Nation," where Lil Jon appeared, has the most incredible tiny houses you'll ever see, and it's much more comparable than his other appearances to his next big adventure on TV. 
Lil Jon wants to do what?
Lil Jon has a new HGTV home design series titled "Lil Jon Wants To Do What?". Lil Jon's co-host is a professional designer named Anitra Mecadon, whose background in the arts and theatre inspires her bold, edgy, and hip interior designs. Together, this creative and vibrant duo will help one family in each 45-minute episode remodel a section of their house. Lil Jon's role on this show is to bring his extravagant ideas to the table, while Mecadon brings the concepts to life within the family's budget. 
In an interview with People, Lil Jon says, "It's not all about screaming and partying on this HGTV show. It's really about catching a vibe from people, listening to the homeowners, and [giving them] a place where they can create memories with their family." Despite their outward appearance and mismatched personal styles, Mecadon and Lil Jon have a history. Like other hosts, these HGTV stars are friends off-screen. Less than a decade ago, Lil Jon had a pipe that burst in his Atlanta home, and being a fan of Mecadon's show "Mega Den," called her in to remodel his place. She quickly impressed him with her interpretation of his design ideas and the personal touches she added to create an overall classy yet edgy design.
Now that the two have become creative partners, they're taking their successful formula to other families needing a redesign.