Valerie Bertinelli Was Never The Same After Her Divorce From Tom Vitale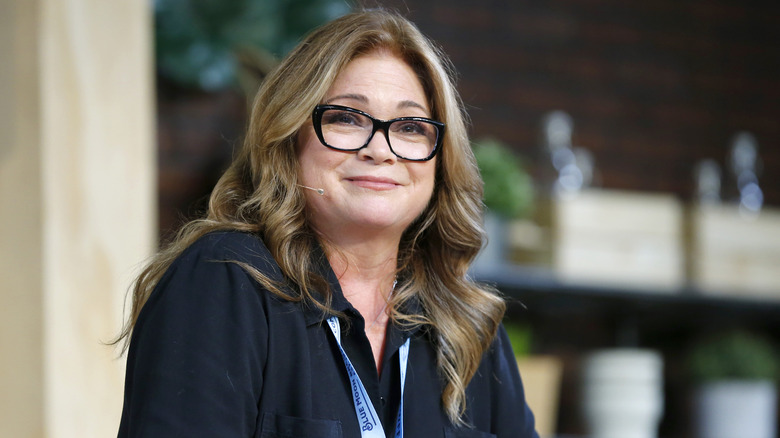 John Lamparski/Getty Images
"One Day at a Time" star Valerie Bertinelli was famously married to rock legend Eddie Van Halen from 1981 until 2007. After her split from Van Halen, Bertinelli moved on to Tom Vitale, a financial planner she first met in 2004. The two became engaged in 2010 and tied the knot in Malibu in 2011. From the outside, the pair seemed inseparable, and Vitale even starred in several episodes of Bertinelli's Food Network show "Valerie's Home Cooking." However, this illusion was shattered when Bertinelli filed for legal separation in November 2021. In her paperwork, she wrote that the two had irreconcilable differences.
In May 2022, Bertinelli officially filed for divorce from Vitale. Shortly after this news came to light, Bertinelli discussed on "Today" how her divorce was affecting her. Bertinelli said that she has no plans to start dating again or to fall in love. She candidly revealed (via People), "Because of the challenges that I'm going through right now because divorce sucks. I can't imagine ever trusting anyone again to let into my life. So I have some trust issues that I'm sure I'm going to have to get past." Unfortunately for Bertinelli, things got even messier between her and Vitale. 
The actor referred to the finalization of her divorce as the 'second best day' of her life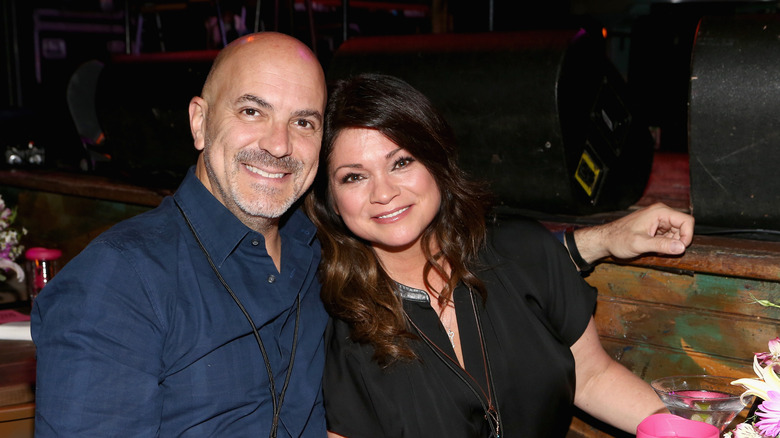 Rich Polk/Getty Images
With roles on hit tv shows like "Hot in Cleveland" and "Valerie's Home Cooking," it's no surprise that Valerie Bertinelli has garnered a sizeable net worth of $20 million, per Celebrity Net Worth. Amid their divorce proceedings, Tom Vitale went against the couple's prenup and requested $50,000 in monthly spousal support with an additional $200,000 for legal fees from his estranged wife, according to People. The publication states that Bertinelli replied to this demand by asking the court for "an early and separate trial on the issue of validity of Premarital Agreement." The two settled and finalized their divorce in November 2022. 
Bertinelli ended up paying Vitale $2.2 million. Despite this, the actor uploaded a video on Twitter with the caption that read "second best day of my life," to announce that her marriage with Vitale was done for good. She squealed in delight as she said, "I am officially f****** divorced. Happily divorced. Finally. It's finally over."
In the months after her divorce, Bertinelli went on social media and said that an ex had said awful things to her. Among her revelations, she said (via OK Magazine), "I have been screamed at so many times and told how fat and lazy I am." While Bertinelli did not give a name and said she was moving on with her life,  some fans and the media believe that these things were told to Bertinelli by Vitale. 
Bertinelli's relationship with her ex Eddie Van Halen wasn't a factor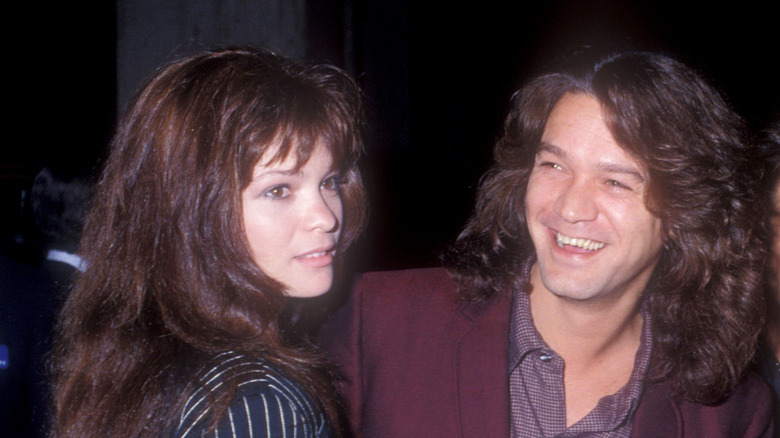 Barry King/Getty Images
Valerie Bertinelli and Tom Vitale's marriage separation came shortly after Eddie Van Halen's 2020 death. Bertinelli, who shares a son with Van Halen named Wolfgang, wrote about her ex-husband in her 2022 book "Enough Already: Learning to Love the Way I Am Today." In it, she claimed that she and Van Halen were far from over. Bertinelli and Van Halen had a tumultuous marriage, partly due to Van Halen's alcoholism. Nevertheless, the two managed to patch things up after their 2007 divorce.
 In "Enough Already," CNN reported that she wrote, "The love we have always had for each other proved stronger and more resilient than anything else." Bertinelli added, "We chose to remain friends and family." Per Today, Bertinelli revealed that their last words to each other were I love you, and she referred to Van Halen as her soul mate on the "Today" show. 
While it's unclear what exactly led to the demise of Bertinelli and Vitale's marriage, some speculated that her peculiar relationship with Van Halen may have been a factor. However, Bertinelli cleared the air about Van Halen and her divorce from Vitale, telling People, "We [Vitale and Bertinelli] grew apart." She said, "The decision has nothing to do with my love for Ed. I wish Tom the best, and I know he feels the same way about me."