What Hailey Bieber Loves Most About Being Married To Justin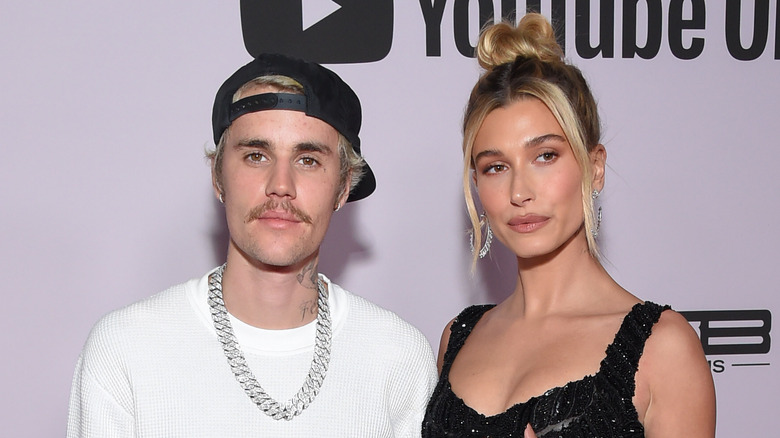 DFree/Shutterstock
When it comes to celebrity couples, there aren't many that have received the level of scrutiny that Hailey and Justin Bieber got after tying the knot. Looking inside Justin Bieber's relationship with Hailey Bieber is something a lot of people try to do. While it's normal for fans to speculate and become very invested in the love lives of celebrities they admire, it can evolve into something quite toxic when they start threatening their significant other on social media.
Hailey is no stranger to online hate and much of it stems from the circumstances surrounding her marriage to Justin. The model and beauty mogul was only 21 years old when she got married in 2018, which is really young, even by Hailey's own estimation. On top of that, her engagement seemingly came only months after Justin got out of his on-again off-again relationship with Selena Gomez, which caused fans to question if there was some overlap between them.
However, marriage seems to really suit them. Hailey took over Vogue Australia's March 2023 cover, with Justin interviewing his wife for the first time. When asked what she loved most about marriage, Hailey gushed about her beautiful friendship with Justin and the closeness she feels because of it, even adding that "there's nobody [she] would rather spend more time with or do anything with." Given how close she is to supermodel Kendall Jenner, this is saying a lot. 
Hailey and Justin wanted the same things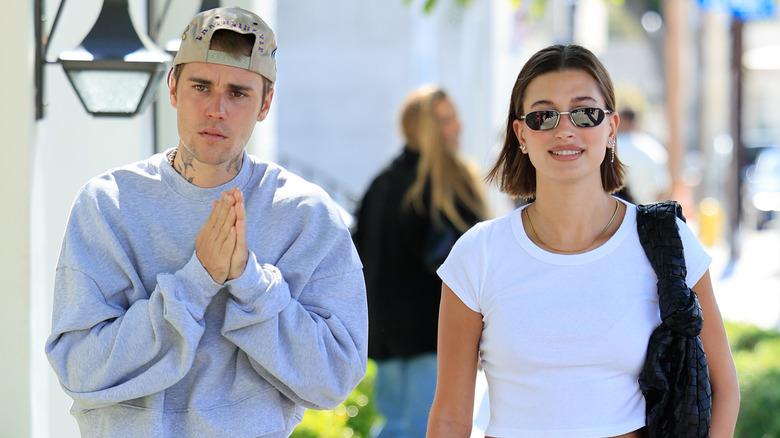 Rachpoot/bauer-griffin/Getty Images
According to a 2021 interview that Hailey Bieber did with Elle, her vision for her life always aligned with her husband's. Before they even started dating, the close friends would discuss their desire to marry young and start a family. Hailey also pointed out how different life is for children who grew up in the spotlight because they're thrust into the adult world really fast and have to figure out what they truly want much younger. 
That sense of loyalty and security is huge for Hailey, especially after having her own fling with Justin Bieber as a teenager and then not talking to him for years. She recalled, during a previous chat with Elle, that taking a break was actually good for their relationship because Hailey and Justin's lives seemed to be on different paths for a while. When they rekindled years later, they were in a much healthier spot. Further, there was no overlap with Selena Gomez. 
People analyzed Hailey's interview on the "Call Her Daddy" podcast, during which she explained that Justin's fans favored him being with his ex, which started a narrative that she stole him from her. Of course, Hailey put those rumors firmly to rest: "Period, point blank, I was never with him when he was in a relationship with anybody — that's the end of it." With so much negativity surrounding their relationship, it can feel like the good times never get highlighted.
Justin always had a feeling he would marry Hailey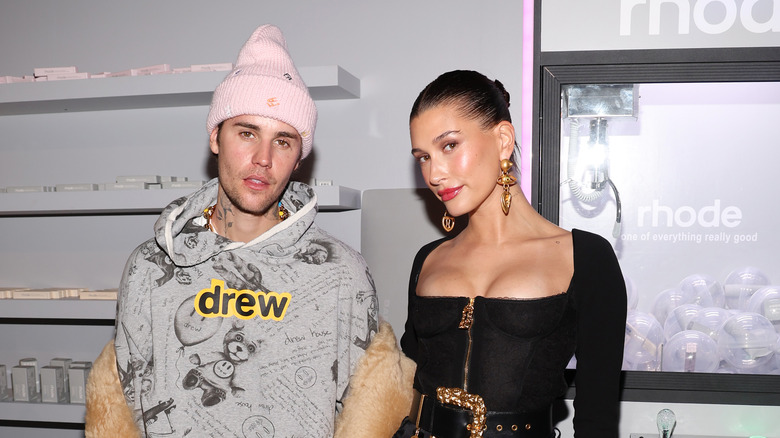 Jerritt Clark/Getty Images
In a 2016 interview with GQ, Justin Bieber refers to his soon-to-be-wife as someone he kisses and really adores, while simultaneously acknowledging that he wasn't interested in being tied down. While much of this mindset seemed to be fueled by the broken promises Justin made to his ex, his intentions were pure. The singer even asserted, "What if Hailey ends up being the girl I'm gonna marry, right? If I rush into anything, if I damage her, then it's always gonna be damaged." 
This mindset is actually one of the reasons Justin Bieber almost didn't propose to Hailey. While plenty of people have their own takes on open relationships or a no strings attached type of dynamic, the foundation of Justin and Hailey's relationship was always honesty, which proved to be invaluable, especially given all the external opinions and voices the two have had to navigate.
Of course, marriage will have difficult times and won't always feel easy. However, having someone you love and trust to walk alongside you through life is an amazing thing. Despite having an unconventional start, the Biebers seem to be stronger than ever, with Hailey even telling Elle in 2020 that "there is no one else [she] would have ever wanted to spend [her] life with except [Justin]."