Why Martha Stewart Isn't Looking For A Serious Romance Anytime Soon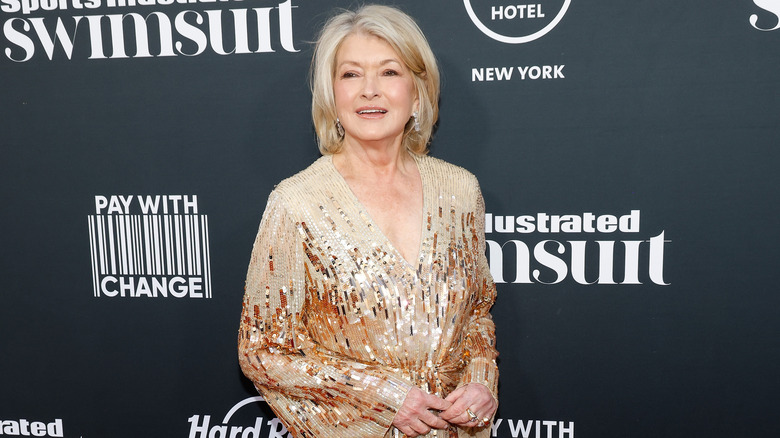 Taylor Hill/Getty Images
In 2023, Martha Stewart is single and thriving. Over the years, the 81-year-old lifestyle mogul has had her fair share of love and dalliances: She had a 29-year marriage with publisher Andrew Stewart from 1961 to 1990 and has also been linked to television host Larry King, software billionaire Charles Simonyi, actor Anthony Hopkins, and more. Stewart is known to enjoy posting the occasional thirst trap on social media, and she stunned on the cover of Sports Illustrated's May 2023 swimsuit issue, so it's no wonder why she has plenty of suitors to this day. 
All that said, Stewart is more than happy to be on her own for now and focus on her career; she finds it difficult to balance working hard and having a boyfriend. However, when the icon is feeling romantic again, she has her list of established red and green flags to help her determine who's really worthy. Stewart also has a few crushes already (Pete Davidson and Brad Pitt, to name a few) and she's not afraid to gush about them publicly. 
She can't take care of a man full-time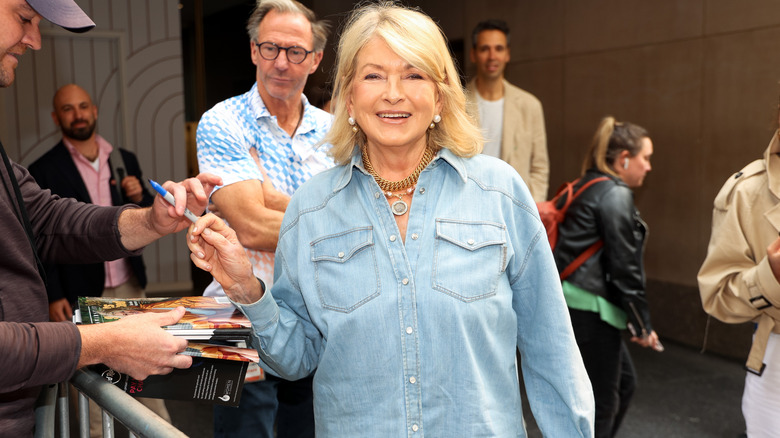 Jason Howard/bauer-griffin/Getty Images
Martha Stewart opened up about her love life during a March 2023 interview with E! News. She explained that although she knows plenty of "eligible men," she's just not able to look after a man at the moment. "I think they really want a woman who will take care of them, so I'm still not quite in the position where I can take care of a man full-time because I work too much," the businesswoman said. 
Stewart has priorities, and men just aren't at the top of the list. She noted, "If I analyze my life, I think the work has taken precedence over the romance." Of course, she doesn't need a boyfriend, but she shared that she'd appreciate some companionship. Following her Sports Illustrated cover, Stewart did reveal to Entertainment Tonight that she had a few men slide into her DMs. The author emphasized that she's continuing to focus on her career, so she probably won't jump into a new relationship right away. 
She knows what she wants when the time is right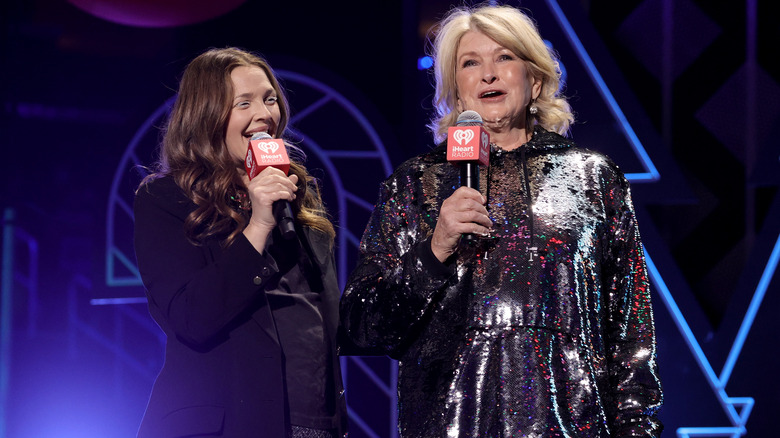 Jamie Mccarthy/Getty Images
Martha Stewart may not be looking for a special guy right now, but she certainly knows what she likes. During her interview with E! News, Stewart revealed some of the specific red and green flags she looks out for in men. According to Stewart, both bad breath and lack of generosity are significant bad signs. Not just anyone can impress the A-lister: she explained a good date should include some helicoptering and yachting. 
Stewart has a few small crushes, too. In October 2022, she told Drew Barrymore that she'd go on a date with Pete Davidson. "He is a good guy," Stewart said and pointed out that it's a good thing that he's dated around. The lifestyle mogul is also intrigued by Brad Pitt. When speaking with Entertainment Tonight in January 2023, she shared that Pitt is her celebrity crush. "I was looking at pictures of him on Instagram, and he looks so great," she said. "I think he's aging beautifully."