Miranda Wilson Exits Days Of Our Lives Again (But It Might Not Be The End Of Megan)
"Days of Our Lives" fans have been having so much fun watching Miranda Wilson reprise her role as Megan Hathaway DiMera on the soap opera. Wilson first popped back up on the sudser's spin-off series "Beyond Salem," and moved to the flagship show soon after. However, it has been confirmed that the character of Megan is exiting Salem yet again. Fans will see Megan for the final time in July. Wilson herself confirmed the news, telling her fans via social media to enjoy Megan's wrath while they could. "Enjoy it while it lasts. Why hold back from enjoying the mayhem just because you know Megan's leaving in July?" she stated, per Soaps in Depth.
Due to the filming schedule of "Days of Our Lives," Wilson actually wrapped her stint as Megan back in December 2022. However, because the soap films so far in advance, she continued to air for six months after her actual departure. Of course, just because Megan is leaving Salem for now it doesn't mean that she'll stay gone. In the past year, Megan has established herself as a big part of the DiMera family and become one of the show's most entertaining villains. She's even responsible for bringing Bo Brady (Peter Reckell) back to life.
When asked if she would ever return to the sudser, Wilson didn't hold back. "I'm not on contract. I would certainly consider it if asked," she told Soap Opera News.
Will Megan ever return to Salem?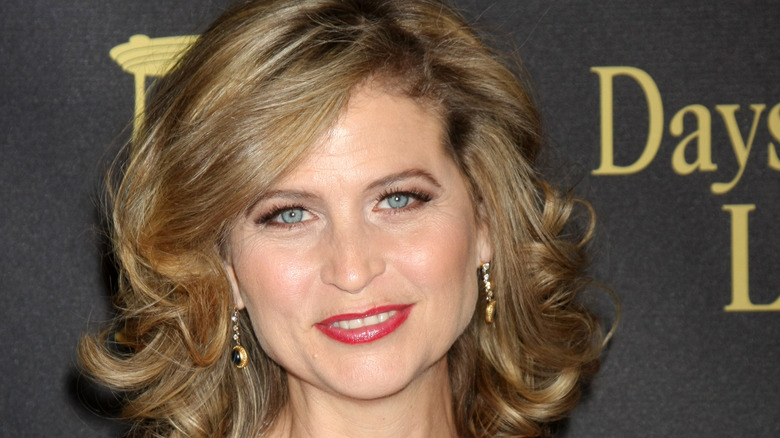 Kathy Hutchins/Shutterstock
According to Soap Hub, there are several ways that Miranda Wilson can return as Megan Hathaway DiMera in the future. Of course, fans are hoping that Bo and Hope Brady (Kristian Alfonso) will make a return to the soap down the road, and Megan would certainly be a big part of that storyline. In addition, the mystery surrounding Megan's birth mother could also come into play at some point. Viewers know that Stefano DiMera (Joseph Mascolo) was Megan's biological father, but her mother has never been identified. Perhaps, is she someone that fans already know and love in Salem? Maybe after decades in the DiMera family, Megan could also be revealed to be part of another beloved family like the Kiriakis clan or the Horton brood.
While Wilson says she would be open to another "Days of Our Lives" return, she has also admitted it wasn't difficult for her to get right back into the character. "Bringing Megan back to life was super easy, she walked right out on that stage, and there she was. For me, as an actress, that was a natural movement," she said, via Digital Journal, hinting that she would likely be able to step in and out of the character easily if asked to return at some point in the future.
For now, fans will have to enjoy the chaos that Megan has created in Salem and hope to see more of Wilson along the way.