Prince Harry And Meghan Markle Said To Feel 'Repeatedly Unlucky' As Their Careers Shake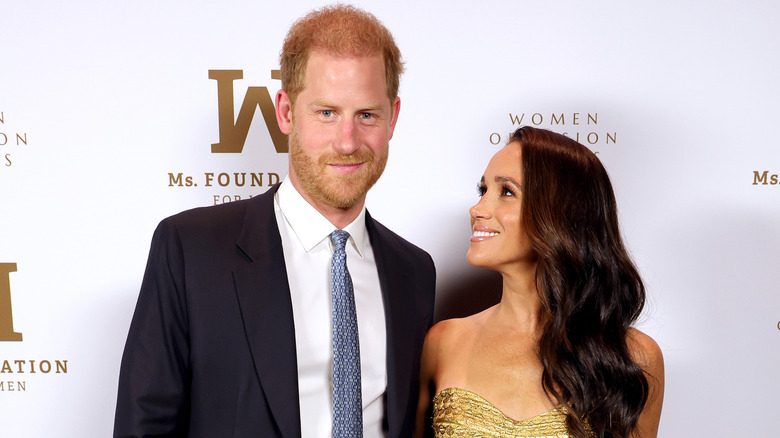 Kevin Mazur/Getty Images
Since leaving Buckingham Palace behind, Prince Harry and Meghan Markle have put down roots in Montecito, California, where the former royals are raising their two children, Archie and Lilibet. In 2020, the Duke and Duchess of Sussex, who are no longer financially supported by The Firm, signed deals with two of the world's biggest companies; Netflix and Spotify. In August 2022, Meghan released her podcast "Archetypes," which was produced by the couple's own company, Archewell Audio. 
Unfortunately, this business opportunity hasn't been all sunshine and rainbows for the famous couple. Despite its popularity, in June 2023, Meghan split with Spotify after just one podcast season (reportedly without her paycheck, too). This comes a little over a year after her animated Netflix series, "Pearl," was axed before production. According to the Daily Mail, the Sussexes are feeling the burn from these failures and are said to blame the floundering economy in a post-pandemic world. 
An insider revealed, "The word is that they think they've been really unlucky." However, the deal with Spotify was reportedly plagued by behind-the-scenes issues. It was supposed to garner the couple anywhere from $15 million to $25 million, but reports indicate that this split might affect how much money Meghan and Harry will receive. As a result of their Spotify deal fizzling, the couple are apparently being labeled as flops among A-listers.
Netflix has no plans to drop Harry and Meghan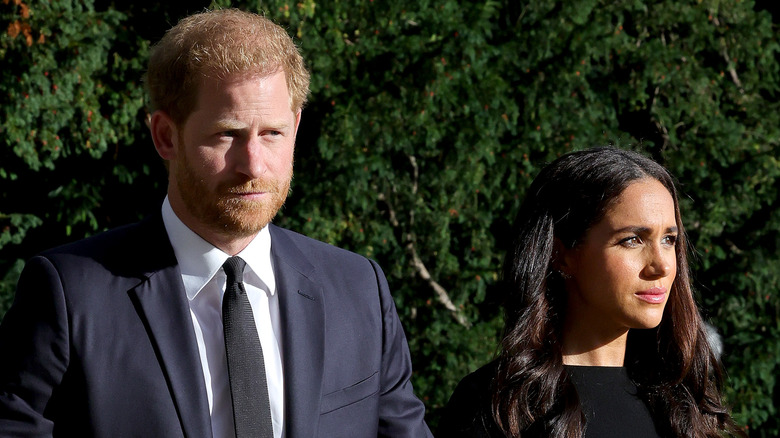 Chris Jackson/Getty Images
Shortly after Prince Harry and Meghan Markle's Spotify deal ended, executive Bill Simmons hinted at why it didn't work out. On "The Bill Simmons podcast," he referred to them as "F***** grifters." Days later, Semafor reported that United Talent Agency CEO Jeremy Zimmer was at the Cannes Lions advertising festival, where he said, "Turns out Meghan Markle was not a great audio talent, or necessarily any kind of talent. And, you know, just because you're famous doesn't make you great at something."
Ultimately, the celebrity couple's ill-fated Spotify relationship had many wondering if the end of their $100 million deal with Netflix was in sight, especially after publications like The Wall Street Journal implied that their careers would never recover from the Spotify debacle. However, Netflix dispelled these rumors and said they have big plans for Harry and Meghan, with a spokesperson telling People, "We value our partnership with Archewell Productions." They added, "'Harry & Meghan' was Netflix's biggest documentary debut ever, and we'll continue to work together on a number of projects, including the upcoming documentary series 'Heart of Invictus.'"
The Duke and Duchess of Sussex are reportedly brushing aside the harsher comments and looking to the future. As a source informed Express, "People can call them money hungry and even 'grifters'. Harry and Meghan think it's all just jealous and mean people flinging stones." As for "Archetypes," there's a possibility that the podcast could flourish on another platform (via WSJ).