Taylor Swift's Foolish One Is A Heartbreaking Anthem For Anyone Stuck In A Situationship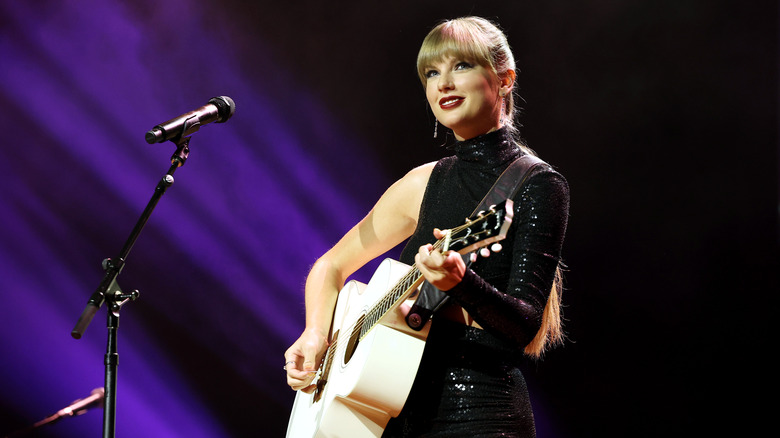 Terry Wyatt/Getty Images
If there's one thing to note about Taylor Swift's songwriting prowess, it's that she knows how to hit where it hurts. A big part of Swift's allure to her fans is her ability to string together words that are incredibly relatable and feel like a good kind of gut punch. The lyrics can be difficult to read and listen to, sure, but when they're weaved alongside melancholic melodies? Best believe that we'll stream our hearts out! With Swift's "Speak Now (Taylor's Version)" having just been released, we once again took a trip down memory lane to some of her most iconic tracks. 
We're treated to six brand-new songs from the vault, too, one of which is titled "Foolish One," and well, let's just say that everyone and their mother is losing their minds with how heartwrenching the lyrics are. In it, Swift sings about getting the short end of the stick in a relationship — or situationship, rather — and how she's willingly turning a blind eye to her lover's red flags for the promise of a happy ending. Sound familiar? Yep, thought so.
Interestingly, the song may just be about one of Swift's more infamous exes (John Mayer or Jake Gyllenhaal? She'll never tell), considering how Swift came up with the track when she was younger. "I first made 'Speak Now,' completely self-written, between the ages of 18 and 20. The songs that came from this time in my life were marked by their brutal honesty, unfiltered diaristic confessions, and wild wistfulness," she wrote on Instagram.
Swifties joked about feeling 'personally attacked' by the song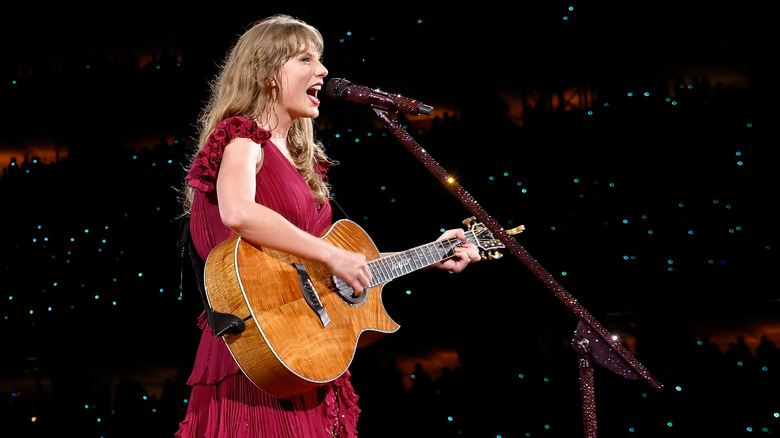 Taylor Hill/tas23/Getty Images
The "wild wistfulness" and "brutal honesty" are pretty evident in "Foolish One," with Taylor Swift trying to remind herself that she deserves better. "You give me just enough attention to keep my hopes too high / Wishful thoughts forget to mention when something's really not right / And I will block out these voices of reason in my head," she sings. "And the voices say, 'You are not the exception / You will never learn your lesson' / Foolish one, stop checkin' your mailbox for confessions of love that ain't never gonna come / You will take the long way."
Swifties, of course, wasted no time screaming online about how they felt "personally attacked" by the lyrics. Few things hurt more than getting your hopes up in a situationship that may or may not even progress (most of the time, it doesn't). "Me accepting the award for being the biggest I can see you & foolish one stan," one fan wrote. "Me realizing I'm the 'foolish one' Taylor is writing about," tweeted another.
Leave it to Swift to create anthems that millions of people around the world can sing and cry along to. Of course, that's what she set out to do, telling NPR in 2012: "What I saw happening was, if I let my fans into my life and my feelings and what I'm going through — my vulnerabilities, my fears, my insecurities — it turns out they have all those things, too, and it kind of connects us."