What Jake Gyllenhaal Has To Say About Ex Taylor Swift's All Too Well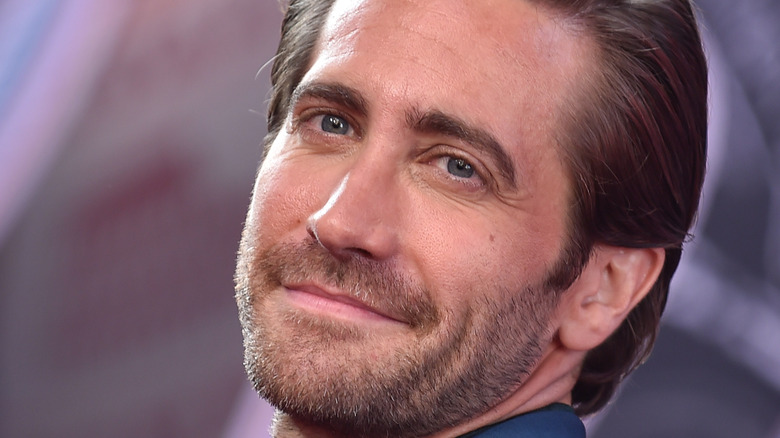 DFree/Shutterstock
One thing about being a Swiftie is that it's essentially your moral obligation to take on her personal battles and feel her relationship let-downs along with her. Which is probably why when rumors first began swirling that Taylor Swift's "All Too Well" was likely about her relationship with Jake Gyllenhaal fans were quick to come for him, according to Slate. Fans instantly related to the painful lyrics, and associated their own pain with Gyllenhaal — it was his burden to bear the pin inflicted by men all over the world
The flame was only further ignited when Swift released her extended 10 minute version of the song. The internet was in shambles. People everywhere were left in awe of the new details revealed, tearfully screaming along to every last word. It was an amazingly empowering time to be a Swiftie — which, unfortunately, meant it was a terrible time to be Gyllenhaal. 
Videos were shared everywhere of women screaming the lyrics in clubs with footage of Gyllenhaal crying in the background, as shown by Indy100. Legend Dionne Warwick even chimed in on Twitter and urged the actor to give back Swift's infamous red scarf. Gyllenhaal did a good job of laying low in the wake of Dylan O'Brien playing a clear ode to him in the short film released for the song, as reported by The Cut. But he's finally broken his silence, in a way that some would consider "so casually cruel in the name of being honest."
Gyllnhaal denies that All Too Well is about him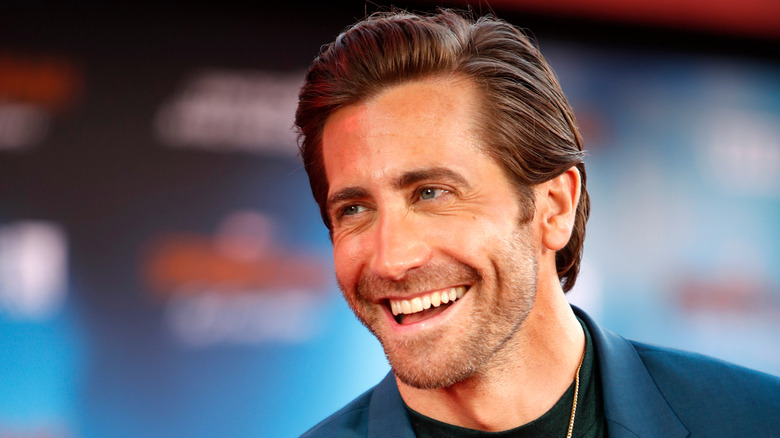 Kathy Hutchins/Shutterstock
While Taylor Swift has yet to confirm who the song was actually inspired by, her fans have made a point of drawing links between every last lyric of "All Too Well" to Jake Gyllenhaal, as Elle elaborates on. The actor seemed to take it all silently, aside from of course enraging Swift fans by posing in an all red look for W Magazine shortly after the song was rereleased. Well, he's officially broken his silence and addressed the entire saga.
Esquire have released their profile on Gyllenhaal, and they've finally gotten the "All Too Well" answers that fans wanted.When asked about the infamous song, Gyllenhaal plainly said, "It has nothing to do with me. It's about her relationship with her fans," he added,"It is her expression. Artists tap into personal experiences for inspiration, and I don't begrudge anyone that." 
Gyllenhaal went on to tackle the question of the implications the song has had, "At some point, I think it's important when supporters get unruly that we feel a responsibility to have them be civil and not allow for cyberbullying in one's name." When asked whether he's listened to the song, he pivoted, sharing, "My life is wonderful. I have a relationship that is truly wonderful, and I have a family I love so much. And this whole period of time has made me realize that."