Sarah Jessica Parker's Stance On Botox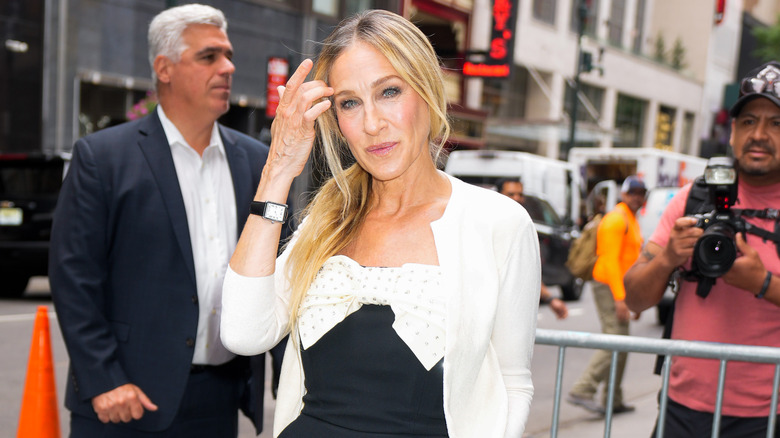 Gotham/Getty Images
Since "Sex and the City" stars Sarah Jessica Parker, Kristin Davis, and Cynthia Nixon reunited for the reboot of their iconic early aughts series "Sex and the CIty" in "And Just Like That," conversations about the actors' evolving looks have followed the cast relentlessly.
Whether it's criticism of Davis' facial fillers or praise for Parker's gray hair, audiences have a lot of thoughts about the iconic friend group's aging process. While there has been much speculation about whether or not leading lady Parker has undergone plastic surgery over the years, the actress has always been open about publicly sharing her personal thoughts on anti-aging procedures such as Botox and facelifts.
Though she says that she hasn't undergone any of these treatments personally, the actor is well acquainted with the ageist dialogue around women's looks, so she supports anyone who opts to undergo the procedures for themself. It all comes down to personal choice.
Sarah Jessica Parker hasn't had any Botox, but she's thought about it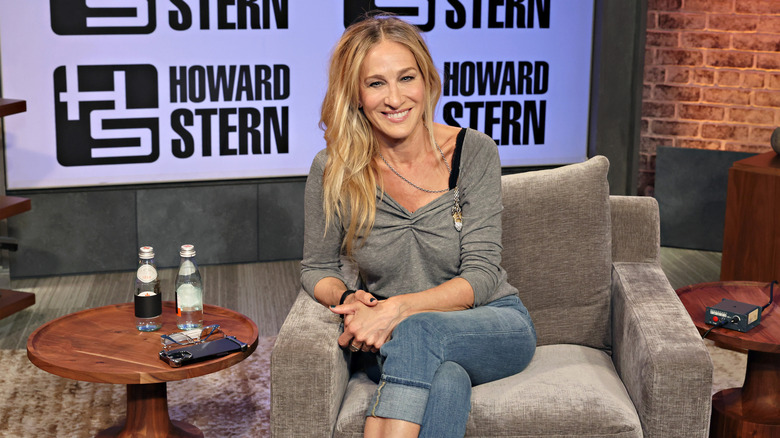 Cindy Ord/Getty Images
In an interview on "The Howard Stern Show," Sarah Jessica Parker opened up about her experiences with and personal thoughts on procedures like Botox and facelifts. Although she hasn't felt the need to have any, the "And Just Like That..." star lightheartedly explains that she thinks about it all the time. "I ask people if it's too late," she says. "I honestly think I missed out on the facelift... like an old-fashioned good one that you have when you're like 44."
Although she's forgone such procedures, the celeb does share that she regularly visits the dermatologist, where she receives skin peels and facial cupping sessions. Parker also partnered with RoC Skincare in 2022 to be the voice of their Look Forward campaign, which focuses on transforming how we think about aging.
In an interview with Allure in which she discusses her partnership, she shared more of her thoughts on anti-aging procedures, stating, "I just... don't care enough. When I walk out the door, I want to feel OK — according to my standards. I can't even tell you what those standards are. But you know how you feel when you feel most like yourself, whatever that means. I'm not without vanity. I guess I just don't care enough about everybody else's opinion."
The Sex and the City star doesn't judge those who opt for Botox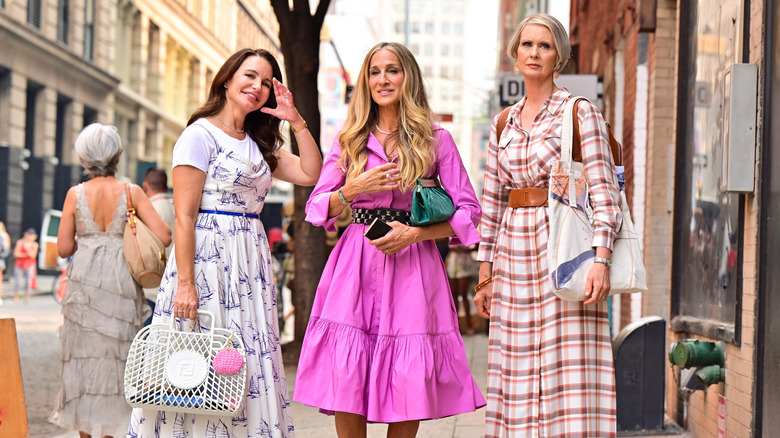 James Devaney/Getty Images
While Sarah Jessica Parker hasn't received any Botox or facelifts herself, she does clarify that she isn't against the procedures. She tells Howard Stern, "I do understand why people make the choice because there is so much emphasis put on, especially women and primarily women, about looks."
The double standard that women face when it comes to aging and beauty is something that the celebrity has shared her thoughts on in the past. "There's so much misogynist chatter in response to us that would never. Happen. About. A. Man," Parker shares with Vogue about her and her co-stars. "Especially on social media. Everyone has something to say. 'She has too many wrinkles, she doesn't have enough wrinkles.'"
This pressure that women, especially women in the spotlight, feel regarding their looks assuredly informs Parker's general thoughts about anti-aging procedures, as she adds, "I don't think it's wrong. I think people should do whatever they feel makes them feel better walking out the door, frankly."