What Only True Fans Know About Hallmark Star Rushi Kota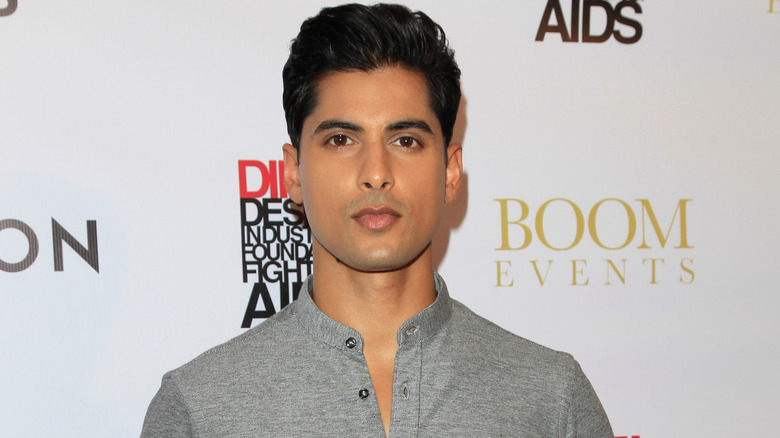 Kathy Hutchins/ Shutterstock
An incredible movie that was on Hallmark's 2023 June wedding movie line-up was "Make Me a Match," starring Eva Bourne and Rushi Kota. The movie marked a huge milestone in the Hallmark Channel's movie history as the first-ever Indian American narrative that the network has produced. The story follows Bourne's character, Vivi, as she looks for love by consulting an Indian matchmaker named Raina. However, Raina doesn't exactly find the right man for Vivi. But, she does introduce Vivi to her son Boom, Kota's character.
Kota and Bourne star opposite one another in the movie's main love story. Bourne has been working with Hallmark for years, appearing in "When Calls the Heart" and "Garage Sales Mysteries." Kota, on the other hand, is a brand-new addition to the Hallmark family. For anyone unfamiliar with his work, you'll be impressed and inspired to hear his background story. 
Before Rushi Kota became a Hallmark star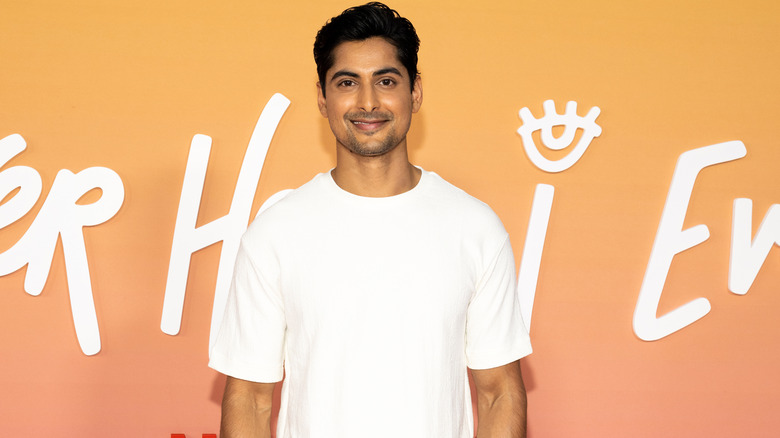 Amanda Edwards/ Getty Images
Rushi Kota came a long way in his career before arriving at Hallmark. After he was born in India in 1987, his single mother brought him to the United States to raise him in Queens, New York. Kota told Flaunt, "I came to America when I was 8 years old. And growing up in Queens was really hard. When I first came to the States, I didn't know any English at all. It was a very confusing time because there were no other Indians around me." His mother hoped that Kota would grow up to fulfill the legendary "American Dream," and in time, he proved that these hopes would come true.
With his mother's wishes fueling his hard work, Kota thrived in his academics. Double majoring in Industrial Management Technology and Business Administration, Kota graduated from SUNY Farmingdale. He was set to go into Automotive Engineering. And then, he graduated. At that point, he shifted gears to pursue acting, earned his MFA from Harvard University's acting program, and began working alongside actors like Halle Barry, Cheyenne Jackson, Kevin Pollack, and more. He is best known for his roles in "Grey's Anatomy," "Grey's Anatomy B-Team," and Mindy Kaling's "Never Have I Ever."
Rushi Kota feels passionately about representation in Hollywood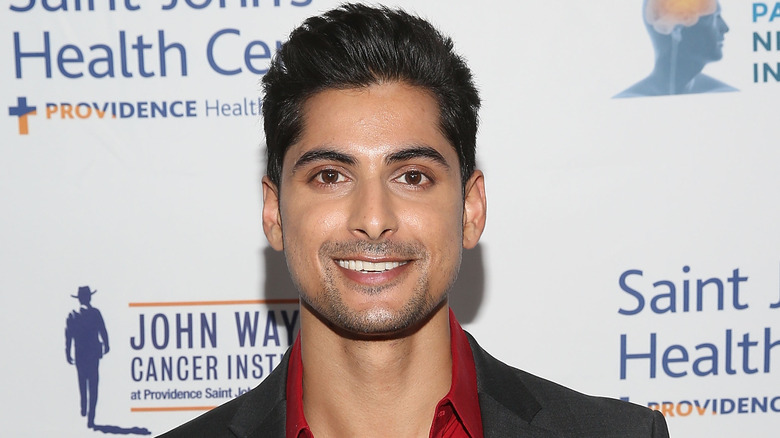 Jesse Grant/ Getty Images
While it is incredible that Hallmark has produced its first movie with an Indian American storyline, it also speaks to the challenges that South Asian Americans have faced in the movie industry. This is something that Rushi Kota cares deeply about. One of his primary career goals has been to break away from Hollywood's tradition of type-casting actors of color. In his interview with Flaunt, Kota explained that he felt proud of the ways that Hollywood is progressing. Kota remarked, "It's a very important time for people of color to be in Hollywood right now ... Finally, we get people of color really getting to tell their story."
He also feels that the Hallmark Channel has made this progress in a way that is authentic and inclusive with "Make Me a Match." While in an interview with Media Village, he discussed the process of creating the film. He shared, "It's also a fun story we're telling that's also part educational. They're not making cliches of anything, so it's a very big moment for me and South Asians."
Check out our exclusive interview to hear how romantic lead Rushi Kota details the surreal experience of joining Hallmark.