Meghan McCain Claims Joe Biden Has Sunk To A New Low In Hunter Biden Drama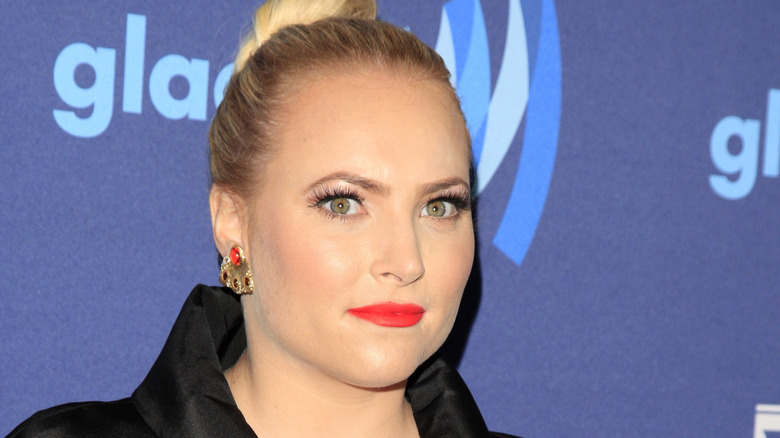 Kathy Hutchins/Shutterstock
After Meghan McCain left "The View," she became a columnist for the Daily Mail. During her time, she's brought to the column a lot of the same conservative, and at times, controversial passion that she had on the show. Her most recent article focused on President Joe Biden. McCain has found fault in his relationship with his grandkids, saying that his "abhorrent refusal to recognize his grandchild [...] makes this White House truly depraved." She's referring to Navy Joan Roberts, born in August 2018, whose dad is Hunter Biden and whose mother is Lunden Roberts. Hunter previously denied being Navy's father, and a lengthy court case ensued. Including Navy, the Bidens have seven grandkids. However, McCain is calling out Joe and Jill Biden for seemingly not acknowledging Navy's existence in their family.
McCain noted that the Bidens have hung six, not seven, Christmas stockings for their grandkids while at the White House. She also brought up an event where Joe talked about all of his grandkids, but didn't mention Navy. She seems to be referring to a "Take Your Child to Work Day" event at the White House, and McCain was right that Navy wasn't named then, via YouTube. This isn't the first time that she has attacked the Biden family with her Daily Mail column, but when McCain referred to Hunter as a nepo baby, it didn't go over well.
Hunter and Joe Biden haven't yet met Hunter's daughter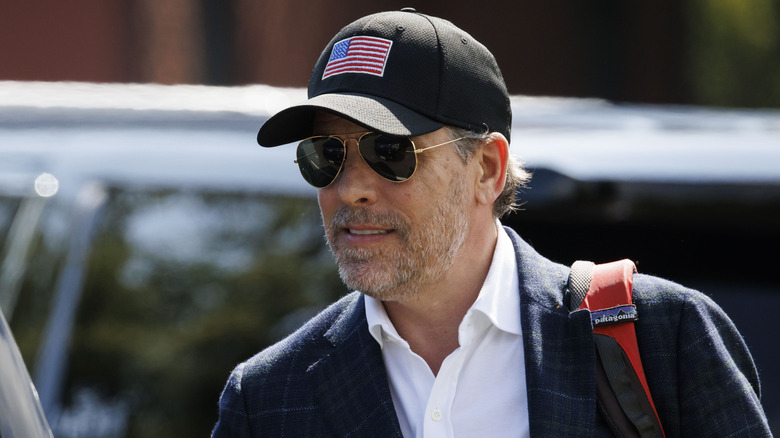 Bloomberg/Getty Images
Neither Hunter Biden nor Joe Biden have reportedly met Navy, per the Daily Mail, and the controversy over the paternity of Navy Joan Roberts goes back several years. The New York Times reported that in May 2019, Lunden Roberts filed a paternity and child support suit. It was then confirmed in 2020 that Hunter was Navy's father, and he began to pay child support. Later filings included Hunter requesting a payment reduction, and Roberts wanting Biden as Navy's last name. The legal matters were finally settled in June 2023; the amount of child support Hunter will pay was not made public, and Lunden is no longer changing Navy's last name to Biden. Meghan McCain took offense at that, saying, "The child who won't be validated, won't be named either." She called the whole situation "a sordid scandal" that showed Joe as "morally abhorrent."
McCain isn't the only one with questions about the president and Navy. At a White House press briefing on July 5, 2023, a reporter asked Karine Jean-Pierre about Navy: "Does the president acknowledge this little girl as his granddaughter?" to which Jean-Pierre replied, "I don't have anything to share from here." That does not necessarily mean Joe doesn't acknowledge Navy; it could be that Jean-Pierre didn't want to address the issue in the briefing. However, it does seem to add fuel to the fire of those like McCain who think Joe is actively denying his seventh grandchild.