Filming Season 5 Of Virgin River Was No Easy Task For Alexandra Breckenridge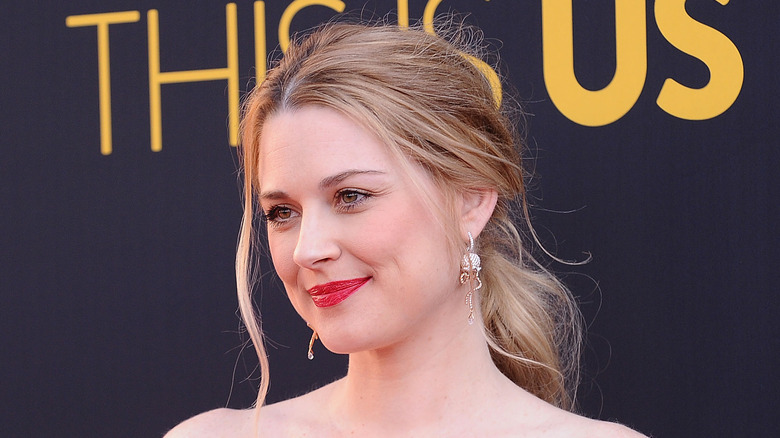 Jason Laveris/Getty Images
With new faces confirmed for Season 5 of "Virgin River," the excitement fans are experiencing for new episodes of the Netflix drama is only building. However, filming for the hit series hasn't all been smooth sailing. Actor Alexandra Breckenridge, who plays Mel Monroe on the show, revealed that quite a few things went wrong for her behind the scenes when shooting the upcoming season.
Per Hello! Magazine, Breckenridge went live on Instagram at an autograph signing event and revealed she had a tough time while filming Season 5 due to a burst pipe. "I went to visit my family and I told the owner of the B&B that I was leaving and when I came back, she failed to mention the fact that a pipe had burst in the house," Breckenridge told fans.
Arriving back at the property, she was shocked to find it completely different than she'd left it. She recalled seeing caution tape around the house, furniture moved around, and dehumidifiers set up throughout to try and remove the water that had come in. What made a stressful situation even worse was the fact that the owner never bothered to contact her to let her know this had happened. Needless to say, she left the B&B, but this incident was only one that put a damper on her "Virgin River" filming experience. 

The actor faced a few struggles during filming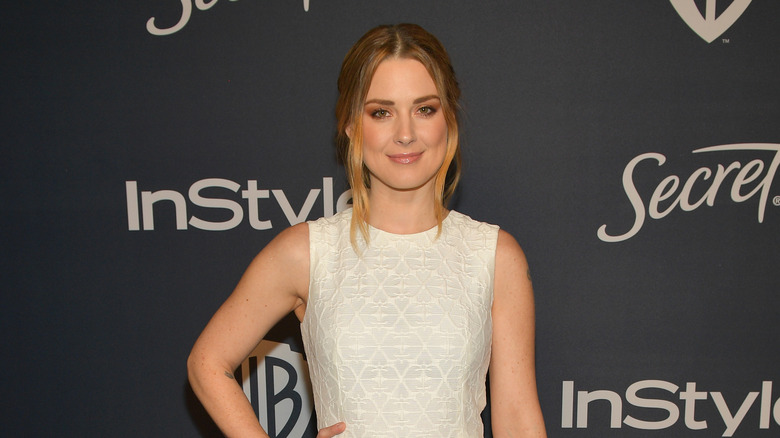 Matt Winkelmeyer/Getty Images
Though she didn't mention any more details regarding her B&B situation, a burst pipe wasn't the only obstacle Alexandra Breckenridge had to face during her Season 5 filming schedule of "Virgin River." Also during the live autograph signing, which took place with co-star Martin Henderson, Breckenridge revealed that the very early call times for filming started to get to her at one point. "We were doing this really heavy episode that week and I had to be up at 4 a.m. consecutively for the next four days and I had to go live in a hotel," she shared. "Gosh, that was really hard. That was really difficult."
However, they say bad things come in threes, and that certainly seems to be the case for Breckenridge. On top of her housing and schedule woes, she faced another problem when her husband and children flew to Vancouver to see her while she worked. Unfortunately, the family's luggage was stolen from Vancouver Airport, with the culprits caught on video removing the bags and driving away with them. 
She learned some important lessons from her difficult experiences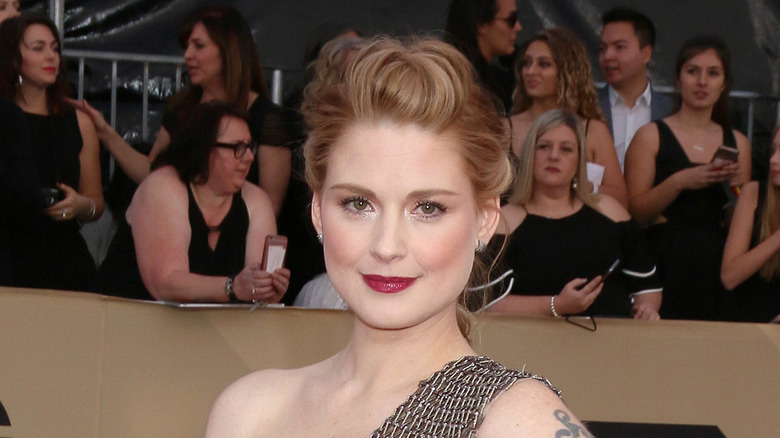 Kathy Hutchins/Shutterstock
Taking to her Instagram Stories, Alexandra Breckenridge appealed for help from the Coquitlam Police Department to help recover her family's luggage. "We have the location and the house that both of our bags are at and there's video footage of the people stealing our bags from the airport and I'm sure there is video footage of them putting it in a car," she let her followers know. She added that she had little faith that their belongings would still be safe and sound given how much time had passed since they'd been taken, but she still wanted to try.
The actor continued her story by giving some valuable life advice to her followers. "If anybody can take away a lesson from this situation, I would say when you're traveling domestic, anybody can take anybody's bag, so I think make it to the baggage claim as soon as you possibly can and pack an extra pair of underwear and clothing in your carry on," she advised.
Breckenridge may not have had the best experience while filming this time around, but here's hoping that Breckenridge feels Season 5 of "Virgin River" was worth the hassle. Fans will certainly think so!