What Only True Fans Know About Hallmark's Stephen Huszar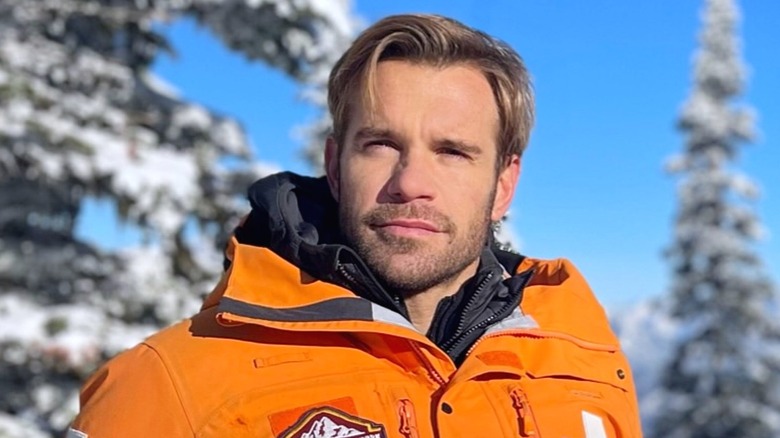 Courtesy of Johnson Production Group/Hallmark
Stephen Huszar stars in one of Hallmark's "Christmas in July" releases for 2023, titled "A Royal Christmas Crush." Before becoming a Hallmark star, Huszar did a little acting as a kid. The first time he felt drawn to a career in acting was when he told his father he wanted to be a Jedi Knight. 
"And [my father] kind of looked at me," Huszar told TV Fanatic, "he's like, 'Well, I mean, I'm not sure if a Jedi Knight exists in this world. However, just know that there's an actor playing that.' And for me, that was a big aha moment, like, 'oh, I could be an actor and be these different characters that I really aspire to, that inspire me.'"
Despite that passion, Huszar did not think acting could be a career, so he studied business at the University of Saskatchewan. He had a career in finance, but the desire to act and perform took over, and Huszar could not resist it. His hard work and optimism has paid off into a successful acting career!
Huszar has been in many recognizable projects
Since that career shift to acting, Huszar has acted in a variety of shows and movies. In 2005, he had his first lead role in "Caught in the Headlights." He had guest-starring roles in shows like "Smallville," "Fringe," and "Supernatural." Comedy fans may recognize him as Yorkie on "Letterkenny."
For Hallmark, Huszar acted in some of the network's films in minor roles. His first time as the male lead of a Hallmark movie was in "Return to Christmas Creek." Huszar's first foray into Hallmark Movies & Mysteries projects was playing Father Scott Aubrey in the first film of the "Aurora Teagarden Mystery" series, "A Bone to Pick." 
One of Huszar's latest Hallmark movies, "Love in Glacier National: A National Park Romance," premiered in January 2023. Huszar enjoyed filming this movie because he shares a love of skiing with his character, Chris: "It was fantastic and I had the most fun making this movie since I was outside skiing and being in nature. This is what I love to do and what I am passionate about. ... so it was a natural performance" (via Digital Journal).
Huszar found love with a Hallmark co-star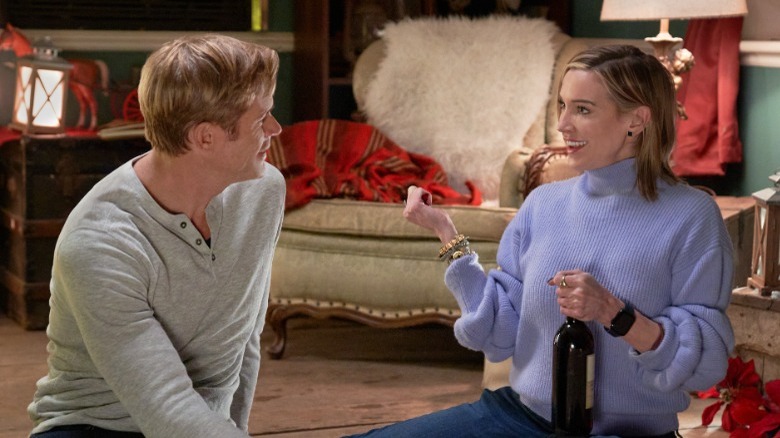 Courtesy of Johnson Production Group/Hallmark
Stephen Huszar played the supervillain Plunder in Season 3, Episode 10 of CW's "The Flash." His co-star of "A Royal Christmas Crush," Katie Cassidy, is also an alum of the CW's Arrowverse. She played Laurel Lance on "Arrow" and guest-starred as Laurel and her multiversal counterparts on "The Flash" and "DC's Legends of Tomorrow." Huszar and Cassidy fell in love on the set of "A Royal Christmas Crush" and have taken their on-screen romance off-screen. They told Us Weekly that they fell for each other "30 seconds apart" while filming a scene between their characters, Prince Henry and Ava.
"It's certainly important to keep it professional," Huszar said to Us Weekly. "As we did, but, you know, feelings come up." On how falling in love with his co-star informed his performance, Huszar added, "And personally for me, it just allows me to land a little bit more in truth."
Huszar loves to travel, and the couple have been traveling a lot since their relationship began. In June 2023, a source told People, "They're very much in love and just got back from a European trip in which they joined her family in Portugal, then headed to Spain and France, before hitting Monaco for the Grand Prix."