Meghan McCain Claims An SNL Impersonation Had A Profound Effect On Her Life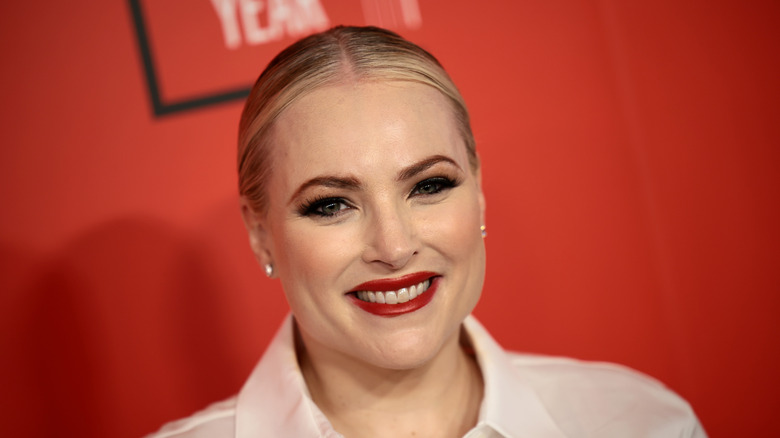 Dimitrios Kambouris/Getty Images
Meghan McCain, daughter of now-deceased politician John McCain, first found her own fame through television. She courted controversy left and right as the former co-host of the American daytime talk show "The View" alongside Whoopi Goldberg, Joy Behar, and other female TV personalities. In 2021, McCain's accusations of idea theft on "The View" had the internet fuming, and that's only one example of the mayhem she's sparked with her right-wing political arguments, both on the show and online.
Needless to say, her politics made her an easy target for online trolling throughout her time on the show. However, Meghan McCain's decision to leave "The View" caused quite a stir. Little did she know it would escalate from memes to a full-blown "SNL" skit.
Long story short: McCain did not react well. In an interview with Rolling Stone, she lays it all out on the table, revealing the depression she experienced after the skit aired.
What was so bad about the skit?
To anyone watching, the skit was harmless fun — and pretty funny, to boot. Aidy Bryant, "SNL" star and lead actress in the acclaimed Hulu comedy "Shrill," portrays a highly-stereotyped and highly hilarious version of Meghan McCain. Her parody plays on the contentious talking points McCain has come to be known for. Bryant, in a blonde wig, calls herself the "princess of Arizona," making racist comments about Mexican immigrants and interrupting her co-hosts.
The skit was timely, too. It aired after some drama between Joy Behar and McCain on the set of "The View" went viral. McCain snaps at Behar, telling her that "part of your job is to listen to me." The internet — and the writers at "SNL" — thought that this behavior was snobby and rude. Bryant directly quotes this line in the skit, which was met with roaring laughter in the crowd. To many watching, this was an all-too-accurate parody of a stuck-up TV star. But what happens when that TV star actually watches it?
The skit's effects on McCain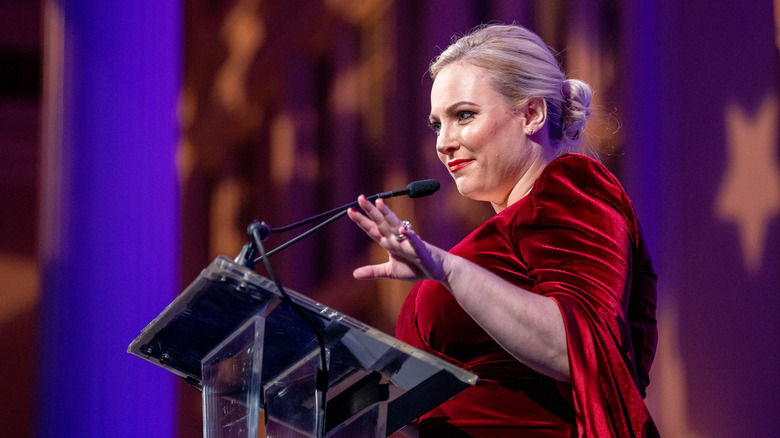 Roy Rochlin/Getty Images
Turns out, Meghan McCain is hyper-aware of the "spoiled, entitled queen of nepotism persona" that dominates conversations surrounding her. And while she considers herself to have a good sense of humor and a thick skin, the "SNL" skit hit her where it hurt. In her Rolling Stone interview, she says she felt like the "laughingstock of the country," and that the skit kicked her into a dark spiral of depression. She felt uniquely targeted, too: "People really loved it when SNL dunked on me ... and, by the way, they were pretty nice to the rest of the [View] cast, just not great to me."
After leaving that part of her life behind her, she's felt a lot better emotionally. She's taken the time to appreciate the little things in life: "I've really been enjoying, as cheesy as it sounds, just cooking for my family, taking care of 1-year-old daughter] Liberty, getting back into writing a column." Her time on "The View," in a roundabout way, taught her what she wanted to pursue in life. She's quit television for good and has expressed interest in politics. "I'm taken very seriously in D.C. circles and it feels nice," she said. "It's nice to be respected. It's nice to be understood."