What Happened To Hope Will Have Dramatic Consequences In Virgin River Season 4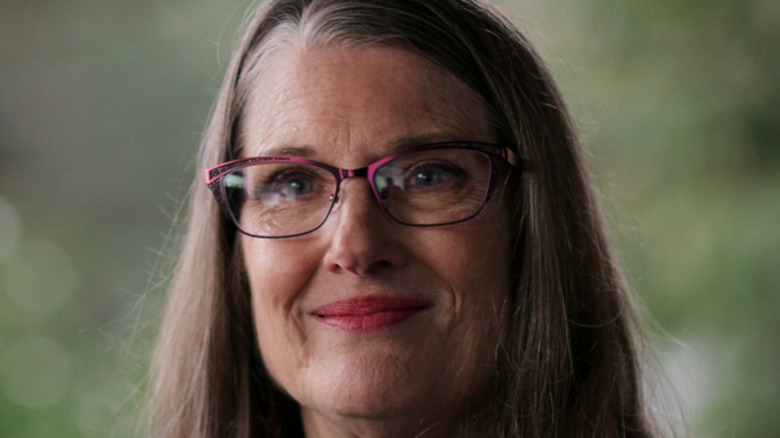 Netflix
"Virgin River" is one of the most viewed shows on Netflix right now, per Showbiz CheatSheet. The series revolves around Mel Monroe (Alexandra Breckenridge), who left the big city and moved to the small town of Virgin River to work at a local doctor's office. Fans quickly learned that Mel seemed to be running from past trauma, including the death of her husband, Mark Monroe (Daniel Gillies), per Pajiba.
The show is adapted from Robyn Carr's book series, and, although Mel and her love interest, Jack Sheridan (Martin Hendersen), are the heart of the show, the many supporting characters have also captured the love of viewers, per Country Living. 
Characters such as John "Preacher" Mullins, Vernon "Doc" Mullins, Lilly, Ricky, Paige, and Charmaine have all helped keep the storylines moving and taken some focus off of Mel and Jack's complicated relationship. 
However, one of the most beloved supporting characters of the show is Hope McCrae, played by actress Annette O'Toole. Over the past few seasons, Hope hasn't had the easiest journey — and it doesn't seem to be getting any better.
Hope is an important part of Virgin River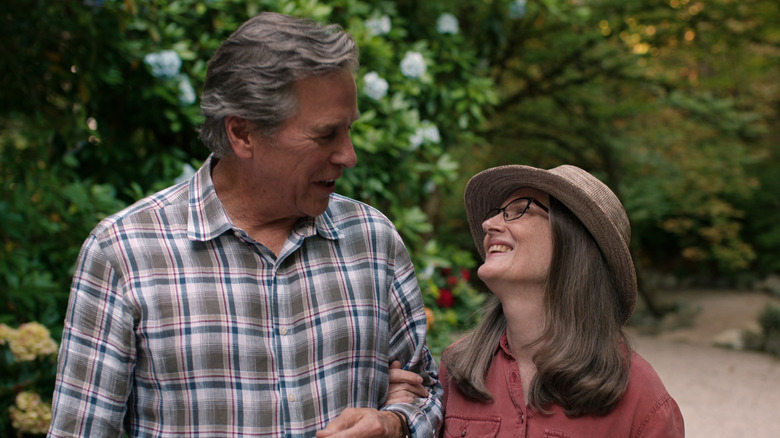 Netflix
According to The Cinemaholic, Hope McCrae was first introduced to "Virgin River" viewers in Season 1. The character was revealed to be the mayor of the small California town and the one who hired Mel Monroe to help out at Doc Mullins' clinic.
Hope is known for meddling in other people's lives and even read a private letter to Jack Sheridan from his ex-girlfriend Charmaine Roberts, which revealed that she was pregnant with his child. Over the course of the series, Hope's relationship with Jack has been explored, and it seems that they have a good friendship and a mother-and-son-like bond, per Showbiz CheatSheet.
In addition, Hope is also very close to Vernon, aka "Doc." During Season 1, it's revealed that the pair were previously married and have been separated for quite some time. They finally talk divorce and realize that they still have a lot of love for each other. 
Their love story continued on in Season 2 when it was revealed that Doc may be going blind (via Bustle). However, during "Virgin River" Season 3, Hope and Doc were put to the test by distance and tragedy.
Hope will be recovering from a brain injury during Season 4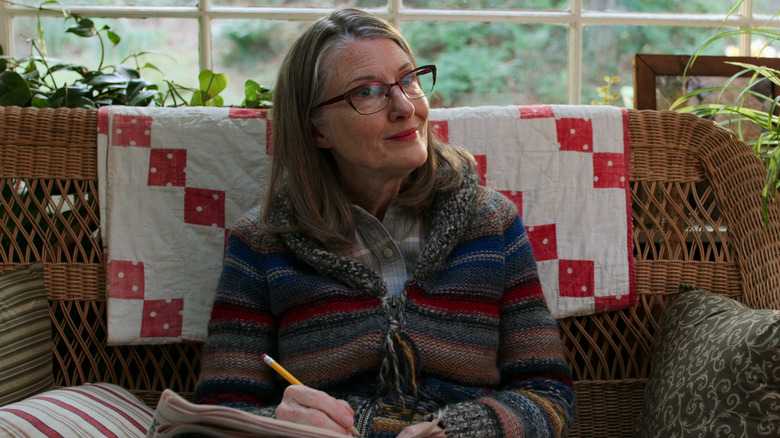 Netflix
Early on during "Virgin River" Season 3, it's revealed that Hope McCrae left town to visit family. The character is seen mostly through video chats with her husband, Doc Mullins, as things in Virgin River continue on in their regular dramatic fashion, per Yahoo. 
The distance is hard for the couple, and Hope's homecoming was delayed by harsh weather conditions. When Hope finally tried to make it home, she was involved in a near-fatal car accident and put into a coma to help her heal, per Oprah Daily.
During Season 4 of "Virgin River," Hope will be dealing with a lot of medical issues: She'll be fighting to overcome her traumatic brain injury while handling Doc's medical problems, too. It won't be easy for the couple going forward, and the "Virgin River" Season 4 synopsis teases some tough times ahead for the pair. 
"Hope is still healing from her car accident, and the lingering psychological effects of her brain injury will have profound consequences for both her and Doc," the summary reads, per TVLine.
Hope's recovery will be just one of the important storylines happening during Season 4 of the Netflix series, and fans can't wait to see how it all plays out when the 12 new "Virgin River" episodes begin streaming on July 20, 2022.