What Did Autumn Reeser Star In Before Her Hallmark Fame?
Emily Assiran/Getty
Avid watchers of the Hallmark Channel may recognize Autumn Reeser as Emma from "The Wedding Veil" trilogy and sequel trilogy, which she starred in alongside Lacey Chabert and Alison Sweeney. However, before her tenure on Hallmark, you might recognize Reeser from a classic teen TV show. She played the role of Taylor Townsend in Seasons 3 and 4 of "The O.C." Taylor was not initially going to be a permanent fixture on the show, but Reeser became a series regular for Season 4.
Reeser realized she wanted to be an actor much earlier than her casting on "The O.C." In an interview for Hallmark around the release of the Hallmark Movies & Mysteries film "A Bramble House Christmas," Reeser reminisced on the moment she knew acting was what she wanted to do. "The very first time I saw a play," she said, "I knew I wanted to be an actress for the rest of my life. I was six years old and told my parents, I was like, 'That's what I'm gonna do! For the rest of my life!' ... So I've been doing theatre since I was seven, and it was just always a path for me."
Prior to Hallmark, Reeser also acted in Entourage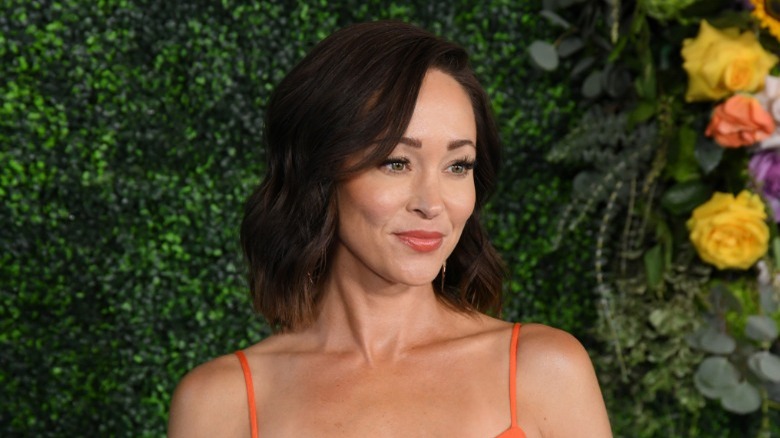 Michael Tullberg/Getty
Autumn Reeser continued acting and became a musical theatre student at UCLA. For a well-rounded view of the entertainment industry, she worked at a casting agency as well. One of her first professional acting roles was on one episode of "Star Trek: Voyager" in 2001. Reeser even inhabited the role of Marcia Brady for 2002's "The Brady Bunch in the White House." Her early career also included guest-starring roles on "Birds of Prey," "George Lopez," "CSI: Crime Scene Investigation," and "It's Always Sunny in Philadelphia."
After her time on "The O.C." from 2005 to 2007, Reeser had guest roles on shows like "Ghost Whisperer" and "Pushing Daisies." She then played Lizzie Grant on "Entourage" for 10 episodes in 2009 and 2010. While speaking to Digital Journal about "The Wedding Veil Unveiled" in 2022, Reeser discussed her time on "Entourage" and said, "That was quite an experience. It really was. I loved playing my character. I learned a lot from Lizzie, she was so strong and clear."
Reeser's first Hallmark movie premiered in 2012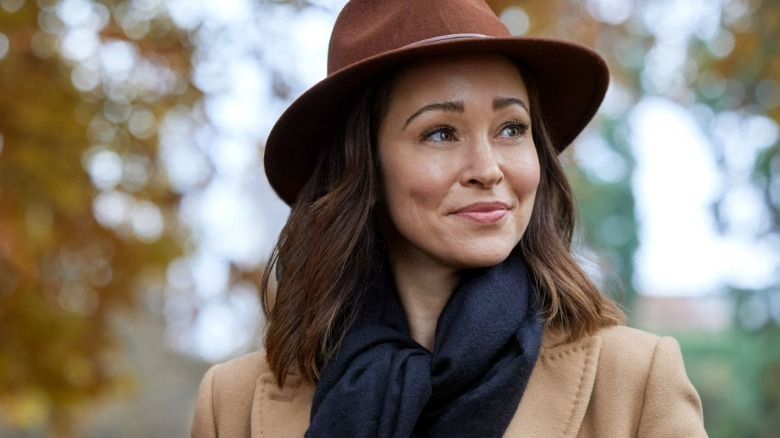 Allister Foster/Hallmark
The first of many Hallmark movies Autumn Reeser has starred in was "Love at the Thanksgiving Day Parade," a release from November 2012. She has done a mix of holiday and non-holiday movies for the network since that first film. Many of Reeser's Hallmark films have had a wedding theme to them, the first being "I Do, I Do, I Do" from 2015 leading up to "The Wedding Veil" trilogies. Reeser has also executive produced three of her Hallmark films: "The 27-Hour Day," "The Wedding Veil Unveiled," and "The Wedding Veil Inspiration." 
Something Reeser likes about Hallmark is the family-oriented vibe regarding the cast. When asked if she keeps up with her castmates from "The O.C.," Reeser said, "I see people every now and then at different things ... But you know, what's nice about Hallmark is I get to see so many people I work with regularly twice a year. It's very much a family. Very warm," via Us Weekly.