Where Hallmark's Lacey Chabert Stands On The Prospect Of A Party Of Five Reunion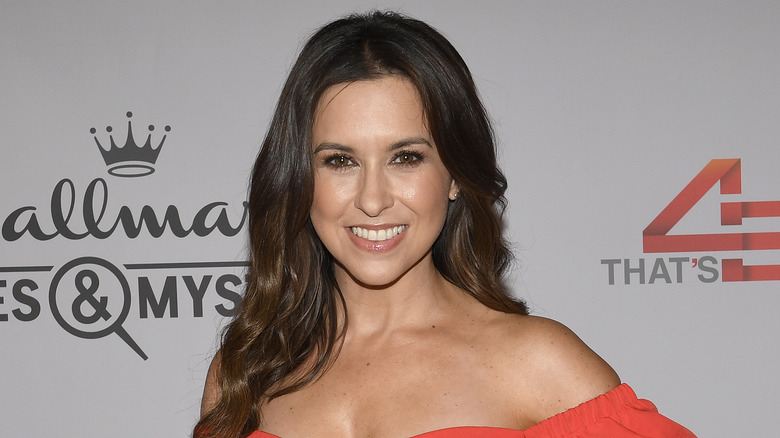 Michael S. Schwartz/Getty Images
Lacey Chabert has starred in several Hallmark movies, but is perhaps best known for her role as Gretchen Wieners on "Mean Girls" and Claudia Salinger in "Party of Five."  The dramatic TV series centered on the lives of the newly-orphaned Salinger children. Chabert appeared on the show from 1994 to 2000 alongside Matthew Fox, Scott Wolf, and Neve Campbell, all of whom portrayed her siblings. In early 2023, Chabert was asked by GoodDay DC if there would ever be a "Party of Five" reunion. Chabert replied, "I don't know if there ever will be, but I would love that."
She added, "I am 100%. Sign me up, I want to know what Claudia's doing." Chabert explained that the show was a significant part of her life for six years, and that she doesn't mind that people still ask her about "Party of Five."
Likewise, Chabert spoke about her "Party of Five" costars and said, "They're a family to me. I think about who I am today and how so much of that is a result of that wonderful group of people, and we're forever bonded and connected." However, Chabert is not the only "Party of Five" star who is game to get everyone back together.
Scott Wolf is eager for a Party of Five reboot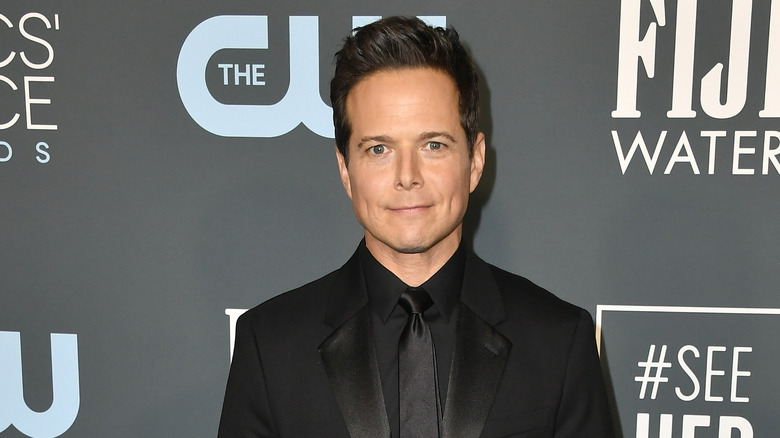 Frazer Harrison/Getty Images
"Watch What Happens Live with Andy Cohen" had a small "Party of Five" reunion in 2017 when Scott Wolf and Neve Campbell, who portrayed Bailey and Julia Salinger, appeared on the show. Cohen asked Campbell if there would ever be a reboot of the beloved series, and Campbell replied, per Bravo, "It just wouldn't make any sense whatsoever. If we haven't gotten over the death of our parents 20 years later, we've got a serious problem." While Wolf appeared to agree with Campbell at that moment, he seems to have had a change of heart.
When discussing the possibility of reboot with Entertainment Tonight, he explained (via CBS8), "I always said I don't think so, because, at the time, we told the story and we set the story down, but those are characters." Wolf added, "The one thing I think all of us feel is it'd be so good to know what those people are up to now, what life looks like to them now ... Never say never."
In 2020, a "Party of Five" reboot with a new storyline and cast premiered on Freeform but was canceled after one season. In a 2023 interview with Fox News, Wolf said that he thought it was the right time to bring back "Party of Five" with the original cast. He revealed to the publication that he had "scratched the surface with some people who can maybe make it happen."
Hallmark is bringing back together two Salinger siblings
While there's no word if there will ever be a "Party of Five" revival, there is some good news for fans. In late June 2023, Hallmark revealed that Lacey Chabert and Scott Wolf would once again portray a brother-sister duo in a Christmas flick for the network. The film is called "A Merry Scottish Christmas," but a premiere date has not been announced. Speaking about their new film, Chabert said, "Scott and I have talked for years about doing another project together." She added, "When we first read this story about these siblings at a crossroads, we both knew it was the perfect opportunity."
Wolf, on the other hand, said, "Working with Lacey on 'Party of Five' was one of my favorite experiences ever. Reuniting after all of these years to tell such a beautiful story together is a dream that I'm so glad is coming true." On Instagram, Chabert posted a photo with Wolf and wrote in the caption, "We are having so much fun filming #AMerryScottishChristmas and can't wait to share it with you this holiday season!" This prompted Chabert and Wolf's "Party of Five" costar Jennifer Love Hewitt to comment, "Omg! Yes!!! Party of two."