Tyler Hynes Marvels At Becoming A Hallmark Veteran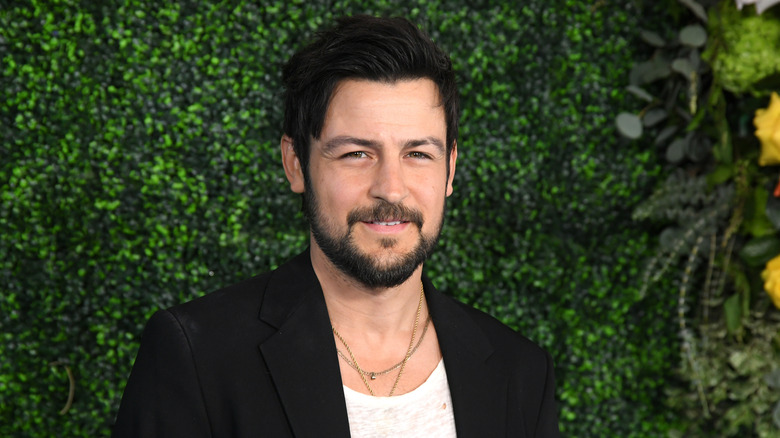 Michael Tullberg/Getty Images
It's no small feat to become a Hallmark superstar, and Tyler Hynes has, without a doubt, achieved the title. Hynes has become a familiar face on the family-oriented channel, starring in such beloved films as "Winter in Vail" and "A Picture of Her." With his trademark dark hair and brooding good looks, fans of the movie network are able to recognize him at just a glance. The Hallmark star has even become popular enough to have his own dedicated fan base who have dubbed themselves the Hynies.
Even though he's a bonafide Hallmark staple, Hynes hasn't come to terms with his status as a Hallmark veteran. Speaking with Entertainment Tonight, Hynes confessed that he still feels like a newbie to the channel, even after four years. "It seems like yesterday that I was completely new and in the dark to all this," he confessed. "So I guess I'm becoming one of the staples now at this point."
He cemented his place in Hallmark history with a visit to HQ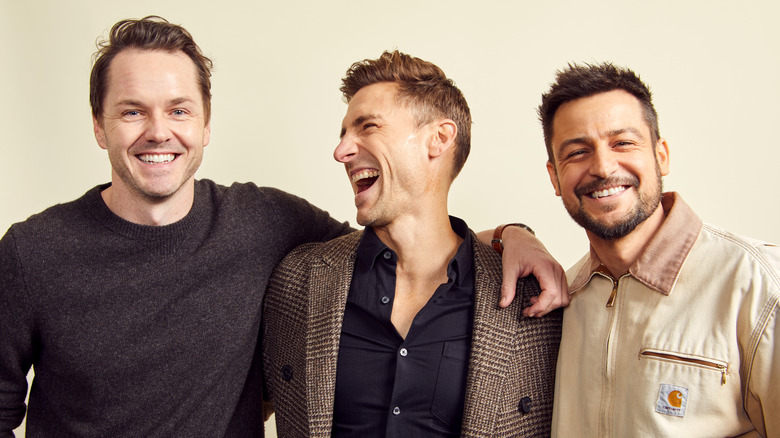 Emily Assiran/Getty Images
With more than four years working together, it's clear to see that Hallmark and its viewers have welcomed Tyler Hynes with open arms. If the long relationship with the channel didn't make it clear enough that it's a match made in heaven, one special trip taken by the actor only solidifies the fact that he is indeed a Hallmark fave.
Hynes, along with several other well-known Hallmark actors, received a monumental invite to visit the Hallmark headquarters in June. For the first time ever, the actors got to see where the offscreen Hallmark employees work to keep things running smoothly behind the scenes. They also got to meet Don Hall Jr., grandson of the founder of Hallmark.
The actors and employees spent the entire day playing fun games, putting on performances, and finally getting to know one another. Among the performances of the day was the hilarious dance routine from "Three Wise Men and a Baby," performed by none other than Hynes and his costars Andrew Walker and Paul Campbell.
He loves working with Hallmark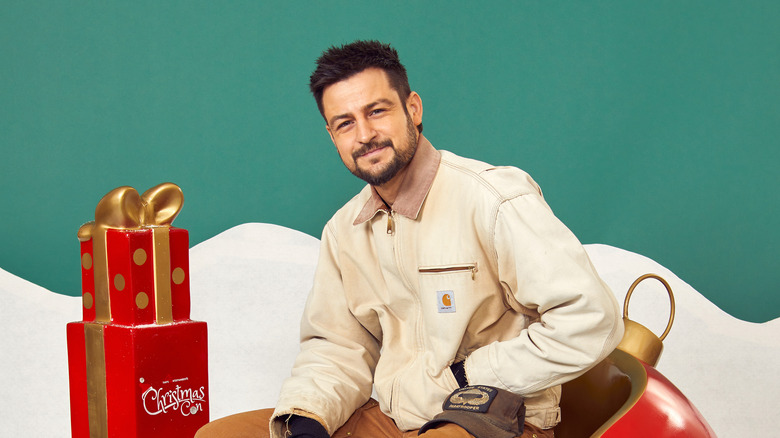 Emily Assiran/Getty Images
As much as Hallmark enjoys having Tyler Hynes be part of the team, it's not a one-way street. His trip to headquarters opened his eyes to how much he truly loves working with the company and contributing to their inspiring message. In an Instagram post, Hynes felt a "sincere warmth" during his day at HQ. "[T]o see that sentiment shared by those around me gave me a newfound comfort," he wrote. "[T]hat's certainly what I enjoy concerning myself with." He ended his post with a touching message to his Hallmark crewmates who thanked "every person who makes up the fabric of this thing we call Hallmark," calling the company a "refuge" for many people.
Hynes has acknowledged his appreciation for Hallmark movies and his fans time and time again. Talking with What to Watch, the grateful Hallmark star called the support and hype he's received "nothing short of spectacular and beautiful."