Hallmark's Katie Cassidy Bonded With Stephen Huszar Over Crystals When They First Met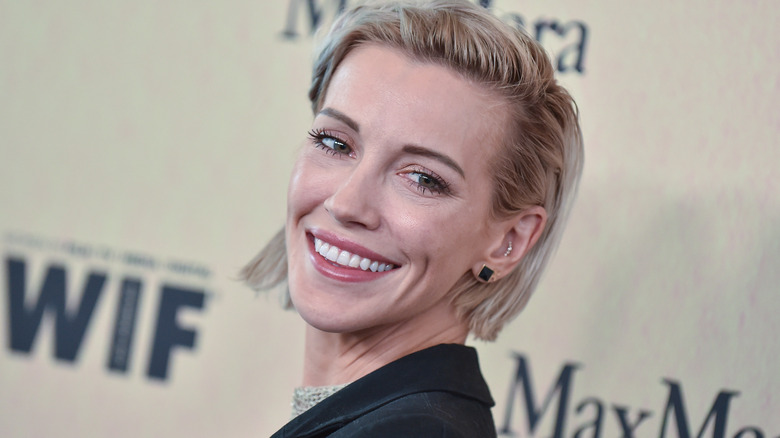 DFree/Shutterstock
Sparks quickly flew between co-stars Katie Cassidy and Stephen Huszar on the set of "A Royal Christmas Crush," one of two films that debuted during Hallmark's "Christmas in July" event in 2023. Turns out that they both have a particular interest in common that helps keep them grounded!
Initially, Cassidy herself didn't know what to expect when meeting Huszar. Still, she understood the importance of establishing a solid working relationship. "I think we were both very professional," she said in an interview alongside Huszar with Marie Claire. Cassidy later confided in another joint interview with ET Online that the two developed a friendship first before their connection evolved into love around the second week of filming. 
Cassidy appreciated that the two had several similar values and interests outside of their chemistry. Huszar agreed. "It's just getting to know someone and seeing that, well, there is a lot of commonality there and there's a lot of respect there," he said to ET. One of those similarities was their love of crystals. 
Cassidy was impressed by Huszar's crystals
Katie Cassidy and Stephen Huszar made their relationship Instagram official in mid-June 2023. One of the things that drew Cassidy to Huszar was his crystal bracelets. "I think we went for lunch or something, and I noticed his crystals. I love crystals," said the daughter of singer David Cassidy of "The Partridge Family" fame. "And we started bonding over spirituality and I started to get to know the real Stephen."
"We like to collect crystals from the earth," Huszar confirmed during a Hallmark promotional video. Their many similarities struck him as well. "I started noticing things, like, 'Wait a second, I do that.' These happy discoveries ... like hell, we're the same person." Speaking with ET, he said that they both felt the volume turn up on their emotions in "exactly the same scene ... Our intuitions were both firing at the same time."
In June 2023, a source told People that the two actors are very much in love. They "just got back from a European trip in which they joined her family in Portugal, then headed to Spain and France, before hitting Monaco for the Grand Prix," the source shared. Their romantic adventure is clearly Hallmark-worthy, yet also an antidote to less happy times. 
Past failures and professional parallels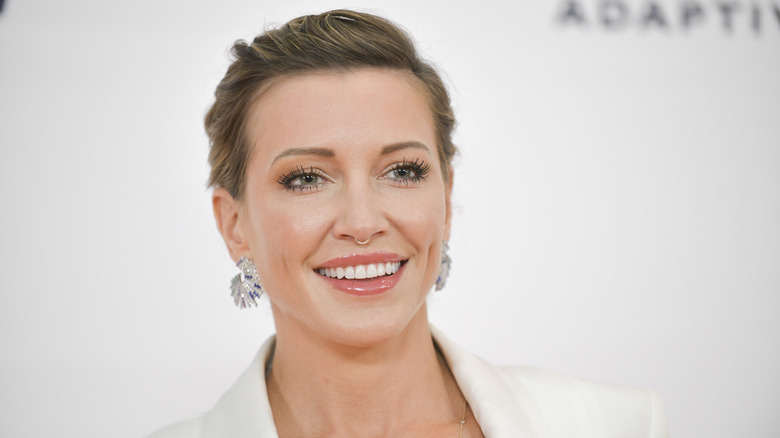 Rodin Eckenroth/Getty Images
In the past, Stephen Huszar has never willingly shared the details of his private life, though he was rumored to have dated actor Elyse Levesque in the early 2000s. Katie Cassidy, though, has been more open. In 2020, she moved back to Los Angeles and filed for divorce from her then-husband Matthew Rodgers. She tried dating during the pandemic, but didn't find success, she told People in 2022. "I needed that pause and reset to heal." She added that she believed "if I'm supposed to meet someone, I'll meet them naturally, organically."  
Despite different backgrounds — Cassidy is somewhat of a Hollywood insider by virtue of her father, while Huszar is a country boy from Saskatoon, Saskatchewan — the two actors have made similar tracks through Hollywood. Both have taken roles in horror films and CW superhero productions. Additionally, Huszar has made his mark in various Netflix rom-coms, the classic sci-fi TV show, "Continuum," and Hallmark Movies & Mysteries. Cassidy's long Hollywood resume includes featured roles in the remake of "Melrose Place," "Gossip Girl," and the film "Monte Carlo," alongside co-star Selena Gomez.
When asked about working together in the future, Cassidy told ET, "I would love to work with him all the time... That would be the dream, right? To work with your significant other." Crystal-wearing Huszar added, "If our intentions are there, and if it's meant to be, then absolutely."