How To Copy The Trendy Hair Spirals Look For Your Next Big Event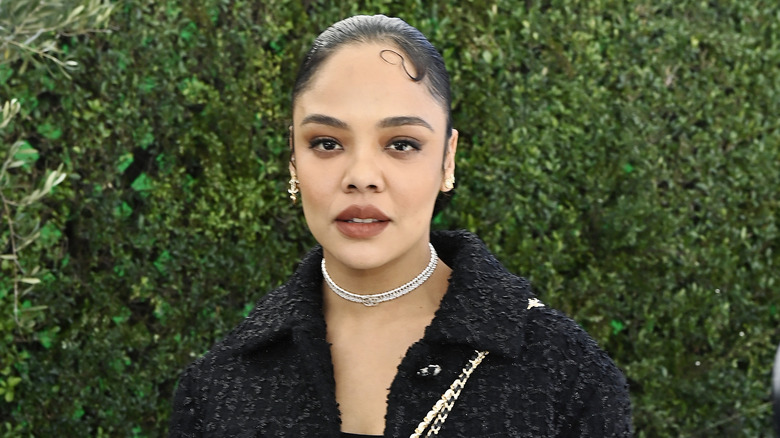 Stefanie Keenan/Getty Images
The debate between timeless and trending has taken a fascinating turn, especially as predictions are circling about '90s hairstyles that will make a comeback in 2023. However, in an effort to be both modern and vintage, the spiral hair accent is the hairstyle going for the gold in popularity races. It involves slicked, flattened curls (or spirals), and can be achieved with any hair texture and length. 
The spirals also range from wispy strands to thick sideburn curves, the point of which is to modernize tendril curls, while also paying homage to vintage French styles. Slicking the curls down and randomizing their shape also creates intricate, artistic shapes, which then produce a creative outlet for anyone looking to be both trendy and timeless. To achieve the look, Harper's Bazaar says it's helpful to reference vintage hairstyles, particularly from the mid to late 1920s. 
Claude Cahun, a French artist, showcased the hairstyle in his portraits by twisting his muse's hair in pin curl-like styles. Another reference to observe is Liza Minelli's Sally Bowles in "Cabaret." Her bangs and sideburn curls closely resemble the spiral hair accents that have been popping up on present-day runways and red carpets. The great thing about the spiral curl accent is that you can go as simple or complicated as you want, and it's relatively easy to style.
Tendrils are a must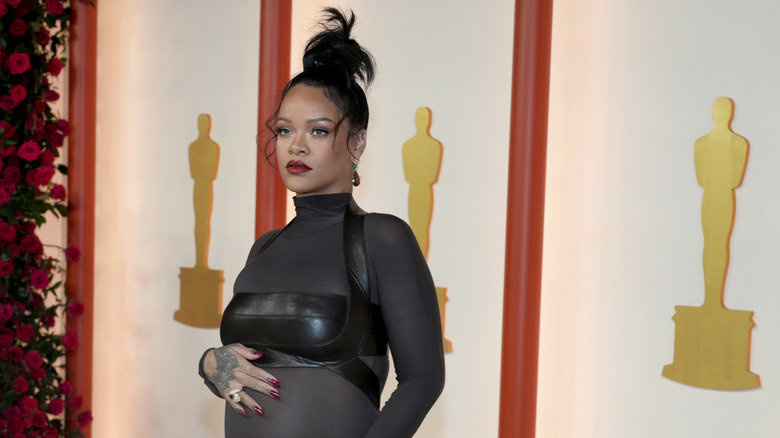 Jeff Kravitz/Getty Images
Have you ever seen a vintage photo with a woman sporting draping, spiraling curls? These are tendrils, known to delicately frame the face and are a popular option for events like dinners, parties, or weddings.
If you're looking to copy the vintage spiral curl, split two even strands at the hairline. Allure highlights hair expert Lacy Redway who tells us that the secret to achieving this type of spiral curl is deciding on how "spiraled" you want to make your tendrils. So, if you want softer curls, avoid gels and choose a water-based styling product.
Select your section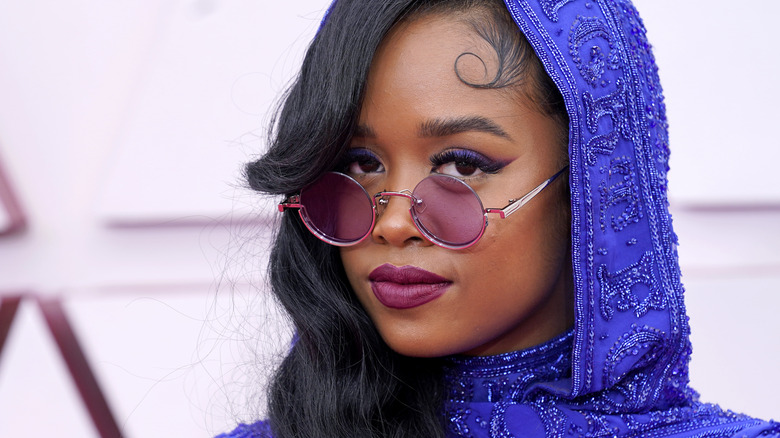 Pool/Getty Images
If you're not a fan of two long spirals, opt for a shorter accent instead! Singular bang spirals are great for anyone with those annoyingly long baby hairs, or for those looking to add a splash of glamour to their hairline. This look is great for side parts or side-swept hairstyles, because the spiral curl creates dimension and frames the face in a unique way. To achieve this, section off a small piece with either a combing brush, or with your fingers and use a gel of your choice to curl and keep the spiral in place.
Heat is your friend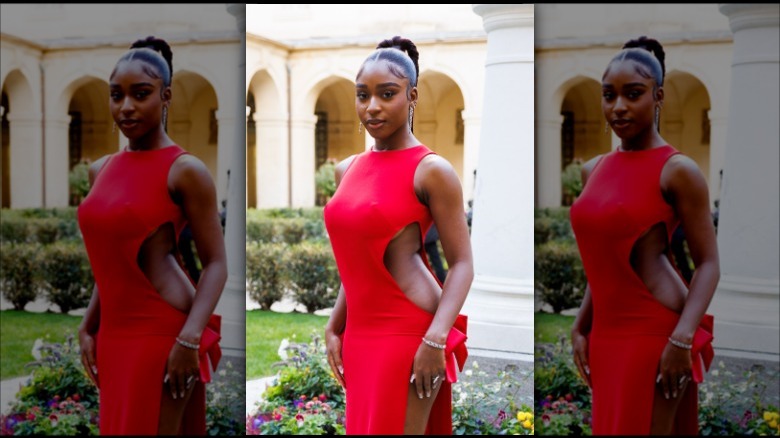 Richard Bord/Getty Images
If you're not a huge spiral fan but still want to achieve a "swoosh," you can style your baby hairs into subtle curves. Start by slicking back the hair first, then smoothing out those small sections of bangs or baby hairs. The tools you'll use will depend on your hair type. For instance, if you want to opt for a singular curl, having your hair already damp and then using a toothbrush and hairspray to smooth out the shape might be more beneficial. Good thing different curl types are explained to help with styling techniques.
Freeze for a finish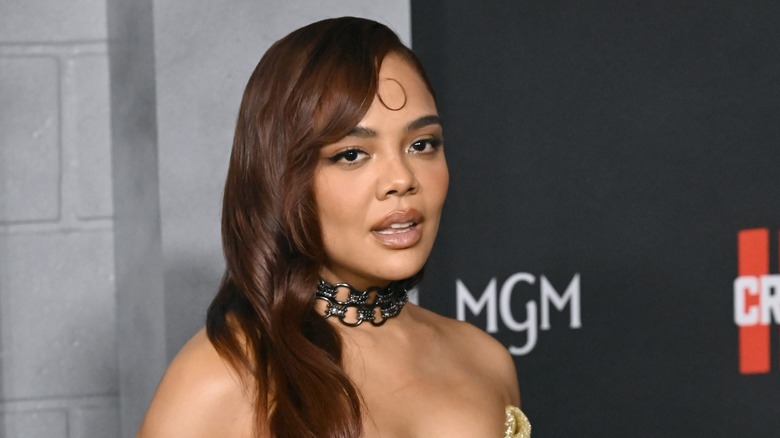 If side swirls aren't your thing, then you can also style a spiral curl at the front and center of your bangs, which makes for a great evening look. Use a mild hairspray for individual spirals, especially if you decide to have a large section of hair down or smoothed. Beeswax has been linked to holding hair in place while also avoiding those embarrassing white hairspray flakes. However, Vinci Hair Clinic warns not to use beeswax with heat to avoid burning the scalp. This will greatly affect safety and control when spiraling your curls.